It's amazing how one company can change how you view pricing in an entire market.
More than a year ago, I made some guesses about how Apple would roll out its still-forthcoming TV streaming service. I was a symbol away from getting the name right, and guessed that "Apple TV"—we now know it's called Apple TV+—would cost $6.99 a month, with an affordable bundle with Apple Music.
But back then, Disney's streaming plans were still on the drawing board. Today, with the launch of Apple's service coming very soon, the landscape is more complicated and competitive than ever. Not only are NBCUniversal and Warner Media preparing their own streaming-service launches, but Disney's moves keep getting more aggressive.
The media world was taken aback when Disney announced that its new Disney+ service would be initially priced at $6.99, dramatically less than competitors like Netflix and HBO Now. But this week Disney let the other shoe drop, saying that when its service launches on November 12, it will also be available in a bundle with Hulu and ESPN+ for $12.99. Not only will Disney+ undercut Netflix by $5 a month, but a subscription to all three of Disney's streaming services will cost the same as Netflix.
Disney is willing to give up short-term customer revenue to rapidly gain subscribers and make itself look like a value when compared to the competition. It might not be enough to derail the streaming giant that is Netflix, but it certainly makes you reconsider the possibilities for the new launches from Warner Media (HBO Max) and NBCUniversal.
And… then there's Apple. Remember Apple TV+? Coming this fall. Price unnamed. How will Apple approach this new streaming landscape?
Backing the bundle
It's awfully hard to imagine that Apple TV+, a service with a small number of original shows and no back catalog of older content (so far as anyone can tell), can possibly be priced anywhere near Netflix's $12.99. The bigger question is, can Apple dare to compete with the $6.99 price of Disney+?
Having predicted a $6.99 price for Apple TV+ a year ago, I think I'm going to stick with that prediction. Apple is not a company that is in the habit of making its products cheap, and I don't think it will start now. That said, Apple's pricing strategy with Apple Music—a generous trial period and a price that matches up well with its competition—seems like a good model. (Apple also offered a bundle of a sort, pricing the Apple Music Family Plan at a rate that forced Spotify to move to match it.)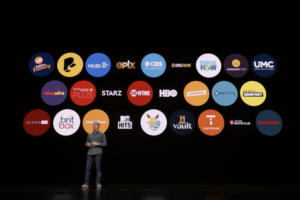 Apple Music costs $9.99 per month. Would it be out of the question for Apple to bundle it with Apple TV+ for that same magic price of $12.99? That would be a pretty compelling combination of services that would effectively price Apple TV+ at $3 per month for Apple Music customers. Such a deal!
What gives me pause about this idea is that Apple is currently rolling out numerous subscription services—Apple Music, Apple TV+, Apple Arcade, and Apple News+, to name four—and I wonder how complicated Apple wants to make any bundle pricing it offers. It gets awfully confusing if you start offering different bundles at different prices for every possible combination of service.
Apple could simply offer a sliding scale for all of its services—get one for $9.99, any two for $17.99, three for $24.99, or all four for $29.99. Or it could dispense with the mix-and-match approach and offer a single bundle. Let's start with the assumption that every Apple service costs $9.99. Those four services add up to $39.96 per month, which is kind of a lot. What if Apple offered them all for $24.99? Apple would essentially be saying that if you pay for two of its services, you might as well kick in another $5 and get the other two for free.
First one's cheap
Does anyone expect Apple to spend billions of dollars on video content and then sell the resulting service to existing customers for a very small amount of incremental revenue? Apparently I do, so let me explain my reasoning here.
Not everyone is an Apple Music customer. By offering a bundle with Apple Music, or a larger bundle of services, Apple is making its entire catalog of services more attractive. If you're a Spotify user now but want to watch a show on Apple's service, why not switch to Apple Music to cut that price way down?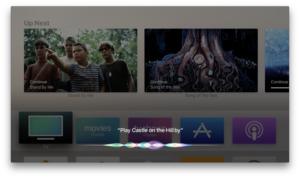 In these early days of the streaming-service era, every company is primarily focused on customer acquisition. They're not looking at the fact that you might only be giving them a small amount of money right now—they're considering your potential lifetime value as a customer.
Disney's doing this, too. It strikes me as highly unlikely that Disney+ will remain $6.99 for more than a year or two. Disney could've priced its service at $12.99 to match Netflix, but it's more than willing to forego some revenue now in order to gain customers, because if it can keep a large percentage of those customers, they'll generate an avalanche of revenue in the long run.
Bundling services that you might be less interested in is part of the strategy. Because while you might never choose to pay for Apple Arcade, or Apple News+, or ESPN+, or Hulu, you might as well use it if it's part of the bundle you're paying for. And then, over time, you discover you actually do want to watch international soccer and small-conference college football on ESPN+, and you did enjoy having unfettered access to Wall Street Journal stories, and you did enjoy that game you played for free on your iPad the other day.
As that value accumulates to the bundle, it makes it easier for the bundler to ever so slowly increase the price. The next thing you know it, you're paying a whole lot more than you ever were before. And that's why the story of the next few years is going to be a cutthroat battle to get customers locked into bundles an ecosystems—followed by a long, slow cranking up of prices once they've got you on the inside.
That's true of Apple, yes—but it's the same playbook that its competitors in the streaming-media space are using, too.