The Apple Card is ready for you, but are you ready for the Apple Card? Apple Arcade pricing and availability revealed! And your hot takes! That and more are all in this episode of the Macworld Podcast.
This is episode 664 with Jason Cross, Leif Johnson, Roman Loyola, and Michael Simon.
Listen to episode 664
News
Here are articles for more information on the news we talked about on the show.
Feature discussion: iMessage and Android
There's been talk recently on the internet about iMessage and Android—or the lack of presence of iMessage on Android. Not only are there functional issues when texting between iOS and Android, there are social ramifications as well, especially amongst the text-happy teenage set. Some tech journalists and pundits are calling for iMessage on Android, and some have even gone so far as to propose how Apple could do this and make money. Is iMessage on Android something that should be done in the best interest of Apple?
For more information, click on the link below.
Two-minute tip
In the Two-minute tip, a Macworld staffer will present a quick tip for your Apple device. This week, Jason has a tip for anyone interested in the Apple Card. Here are the details:
Your hot takes
We love hearing from you. Let us know what you're thinking via email at at podcast@macworld.com, or you can contact us through Twitter ( @macworld) or on Facebook.
Here are a few comments that caught our eye.
iMessage and Android: From @Swift818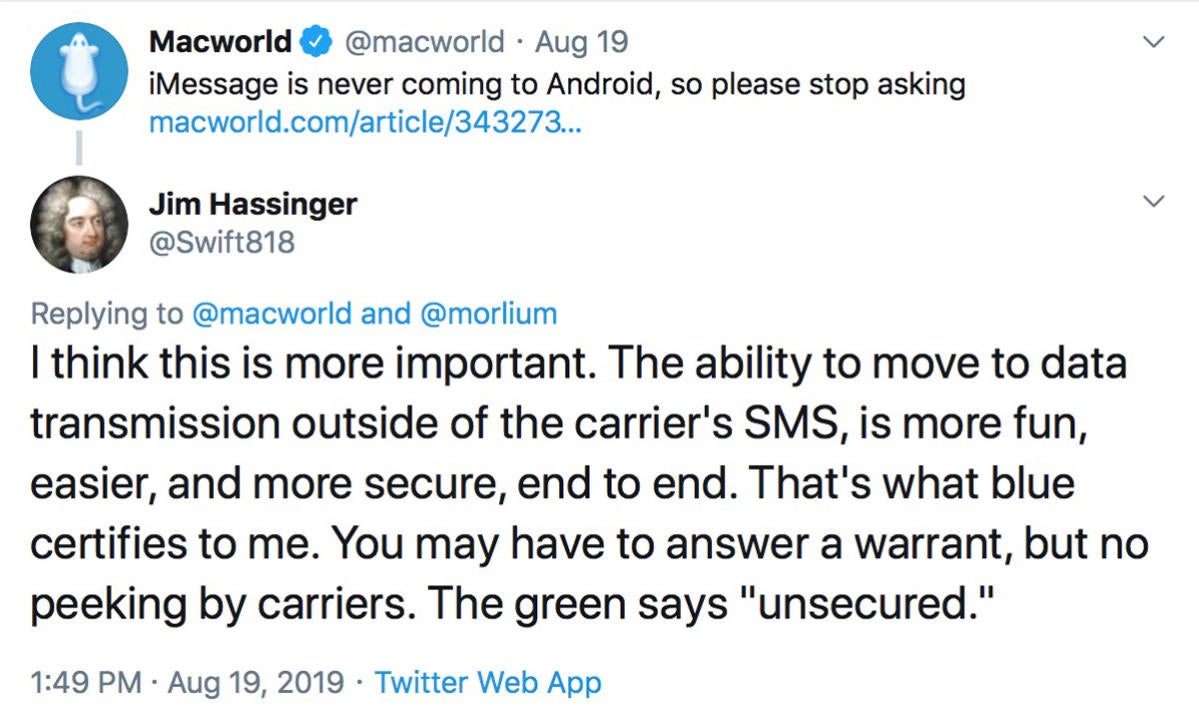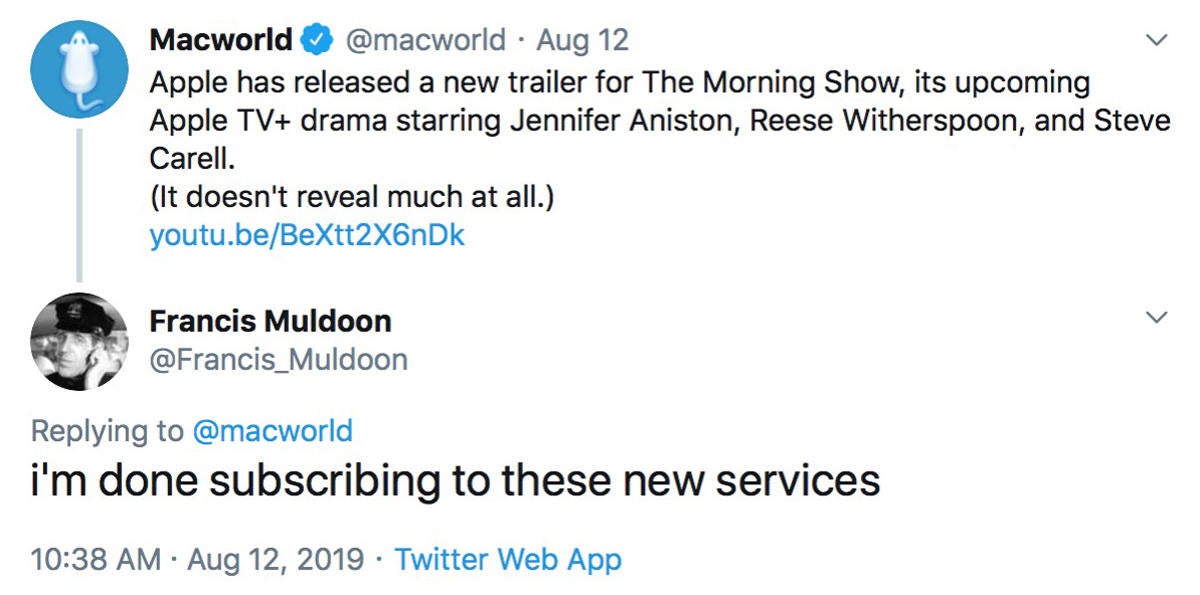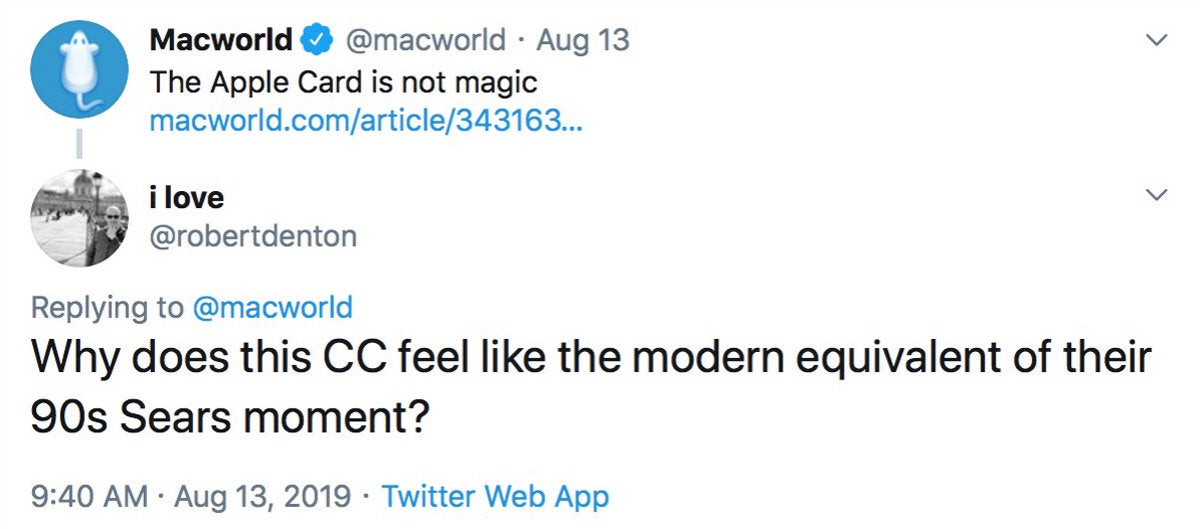 How to subscribe to the Macworld Podcast
You can subscribe to the Macworld Podcast—or leave us a review!— right here in iTunes. Or you can point your favorite podcast-savvy RSS reader at: http://feeds.soundcloud.com/users/58576458-macworld/tracks
To find previous episodes, visit Macworld's podcast page or our home on Soundcloud.