The tech industry's reach often exceeds its grasp. The dreams of the people who design and build tech products couldn't be more ambitious, but executing on those dreams can take time, and sometimes even the invention of whole new industries. That's why young tech product categories sell the promise, even though the reality falls far short.
These products usually reach their ideal form eventually. With the Apple Watch, it feels very much that we've reached that point in the past couple of years. If the cellular capabilities in the Apple Watch Series 3 weren't final piece of the puzzle, the upgraded display in the Apple Watch Series 4 was.
The past three years, Apple has introduced a new Apple Watch at the same September event where it has unveiled new iPhone models. Apple is often a creature of habit, so the most likely scenario is that in a couple of weeks Apple will unveil the Apple Watch Series 5 on stage at the Steve Jobs Theater in Cupertino.
And yet… something tells me that this year doesn't need to follow the patterns of the past few years. The Series 3 and Series 4 were enormous updates. Short of a breakthrough in battery life or screen technology that nobody is expecting, it's hard to see why the pace of Apple Watch releases needs to continue. And there are plenty of ways for Apple to keep the Apple Watch fresh without a new generation of watch hardware.
New software
The Apple Watch hardware has come a long way in the five years since it was first announced. The software, on the other hand, is still trying to get out from under decisions that made sense at the time but have proven to be burdens in the long run.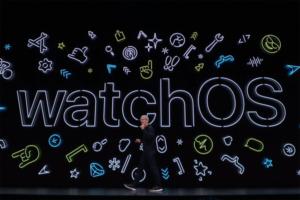 With watchOS 6, due this fall, Apple is starting to do some major clean-up in how Watch apps work, with a goal toward eventually allowing apps to be independent of the iPhone and run natively on the watch with all sorts of features and access that apps just haven't had before.
This update, which adds an App Store to the watch for the first time, comes with the introduction of SwiftUI, a method of making app interfaces that was originally built for watchOS app development but was so promising that Apple is adapting it for use across all of its devices.
While tying apps tightly to the iPhone made sense in the earliest days, when the Apple Watch hardware simply wasn't up for the challenge of running truly independent software, these days it's hard to chat with any iOS developer without hearing them complain about building apps for the watch. The hardware is good and the core operating system of the watch is getting there, but the app development side is still kind of a mess. With watchOS 6, it seems like Apple is starting to clean things up. There's still a lot more work to do, but Apple's focus on giving developers more ways to build proper watch apps suggests that the company knows that this is one of the biggest failings of the Apple Watch as a platform right now.
Speaking of the core of watchOS, watchOS 6 adds a raft of new health features, including cycle tracking, loud-sound warnings, and activity trends. This is another positive sign, as it shows that Apple continues to recalibrate its original conception of the watch ("It does everything!") to focus ever more tightly on health and fitness features.
New materials
But new software updates don't necessarily sell new hardware. How is Apple going to keep growing the revenue in its Wearables category if it doesn't release new Apple Watch models every year? I'd argue that very few people are buying a new Apple Watch every single year—there is more likely a two-to-four year buying cycle.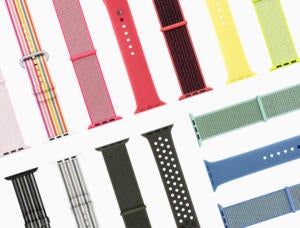 But just because you don't update the internals of the hardware doesn't mean you can't make new stuff to sell. As evidence, look no further than the Apple Watch band market. Apple continually refreshes the styles and colors of Apple Watch bands, and apparently it's having a lot of success with it since it keeps doing it.
Now apply that to the Apple Watch. There are strong signs that forthcoming Apple Watches will be available in ceramic and titanium variations. Sure, these could be high-end models of the new Apple Watch Series 5. But they could also just be new variations of the existing Series 4.
Nothing's stopping Apple from keeping the Series 4 as the current Apple Watch model, but keeping things fresh by adding new materials, coatings, and colors.
It's all in the wrist
All of that said, there's nothing stopping Apple from making a few small improvements to the Apple Watch's processor and calling it a Series 5. If they do, so be it—but I don't think the Apple Watch is in a place in its life cycle where there needs to be new hardware every 12 months. Between software improvements and variation in watch materials and colors, there's enough to keep things fresh without rolling out a new series on an annual basis.