Millions of iPhone users have already signed up for the Apple Card, and iPhone users across the U.S. are going to want to show off that membership has its privileges—most notably a titanium, laser-etched Apple Card. But like any Apple product, you should think twice before leaving the house with your Apple Card, lest it end up scratched or discolored.
What are you to do? Apple has some tips, of course. In a support document titled, " How to clean your Apple Card," Apple has offered up several dos and don'ts for its new card. Basically, you have to be more careful with it that an iPhone.
Store your titanium Apple Card in a wallet, pocket, or bag made of soft materials.

Place your card in a slot in your wallet or billfold without touching another credit card. If two credit cards are placed in the same slot your card could become scratched.

Don't place or store your titanium Apple Card card near magnets. If your card is placed close to a magnetic latch on a purse or bag, the magnetic strip can become demagnetized.

Don't place your titanium Apple Card in a pocket or bag that contains loose change, keys, or other potentially abrasive objects.
If it does get stained—and based on the above list, there's no way it won't—Apple also offers up some cleaning tips for the card:
Gently wipe with a soft, slightly damp, lint-free microfiber cloth.

Moisten a soft, microfiber cloth with isopropyl alcohol and gently wipe the card.

Don't use window or household cleaners, compressed air, aerosol sprays, solvents, ammonia, or abrasives to clean your titanium Apple Card.
That's a pretty comprehensive list of things you should and shouldn't do. But we have a few tips of our own. Here are three more ways to make sure your Apple Card never picks up a single scuff or scratch.
Put it in its own wallet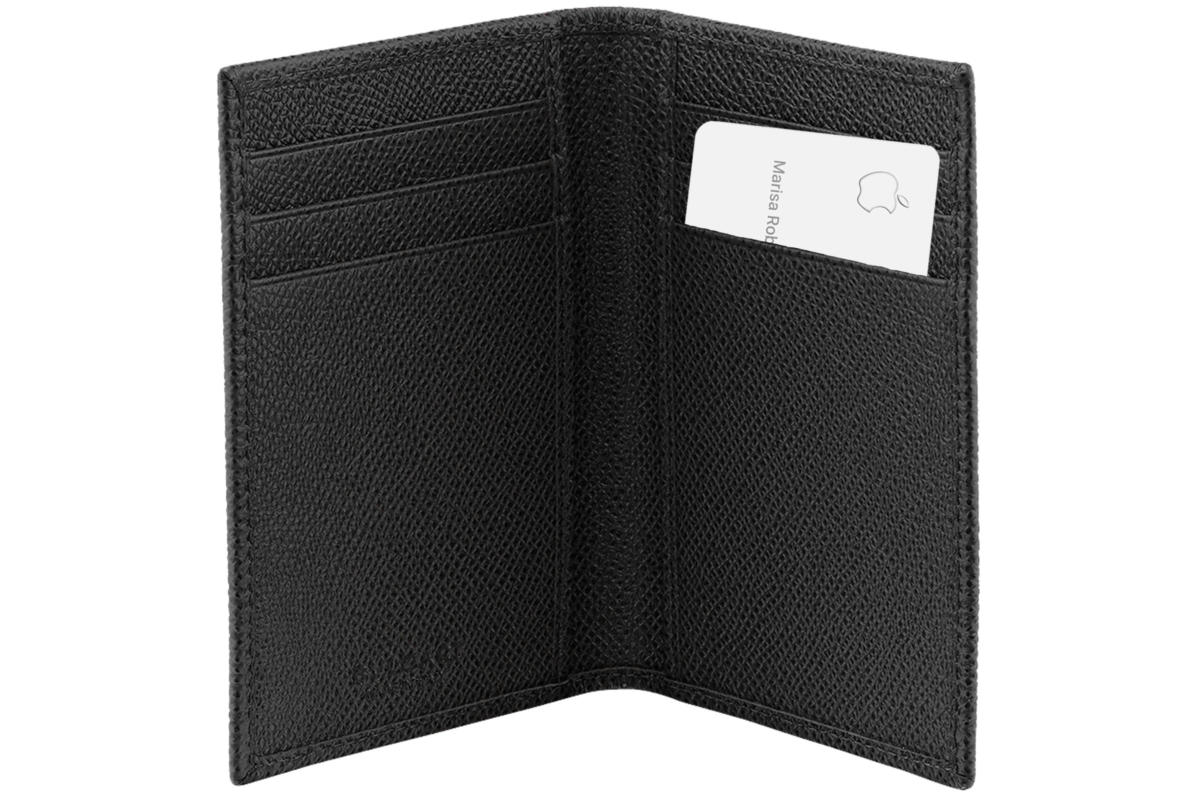 Even if you have a spare card slot in your existing wallet for an Apple Card, that might not be good enough. To make sure your card never, ever, comes into contact with a piece of plastic, keep a wallet dedicated to the Apple Card and just the Apple Card. We personally like this Bvlgari credit card holder in black calf leather with brass palladium plated BVLGARI motif Remove non-product link for the low price of $325. (Can you really put a price on a pristine Apple Card?)
Put it in a vault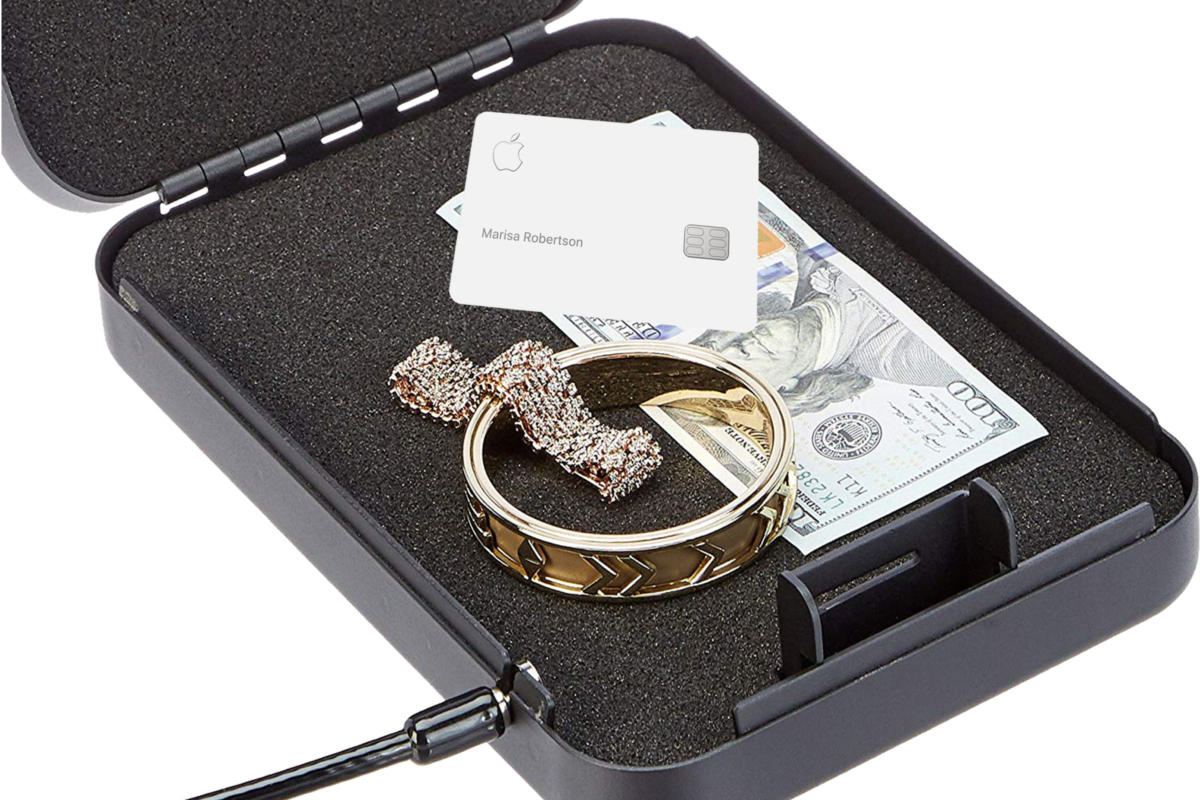 A wallet is OK, but if you want to really secure your Apple Card and keep dust and debris away, you want something with a lock and key. This AmazonBasics portable vault Remove non-product link has a foam-padded interior and weighs about as much as MacBook Air. When you want to use it, you only need to take it out of your bag, enter the combination, and gently remove it (while wearing white gloves, or course).
Wrap it in silk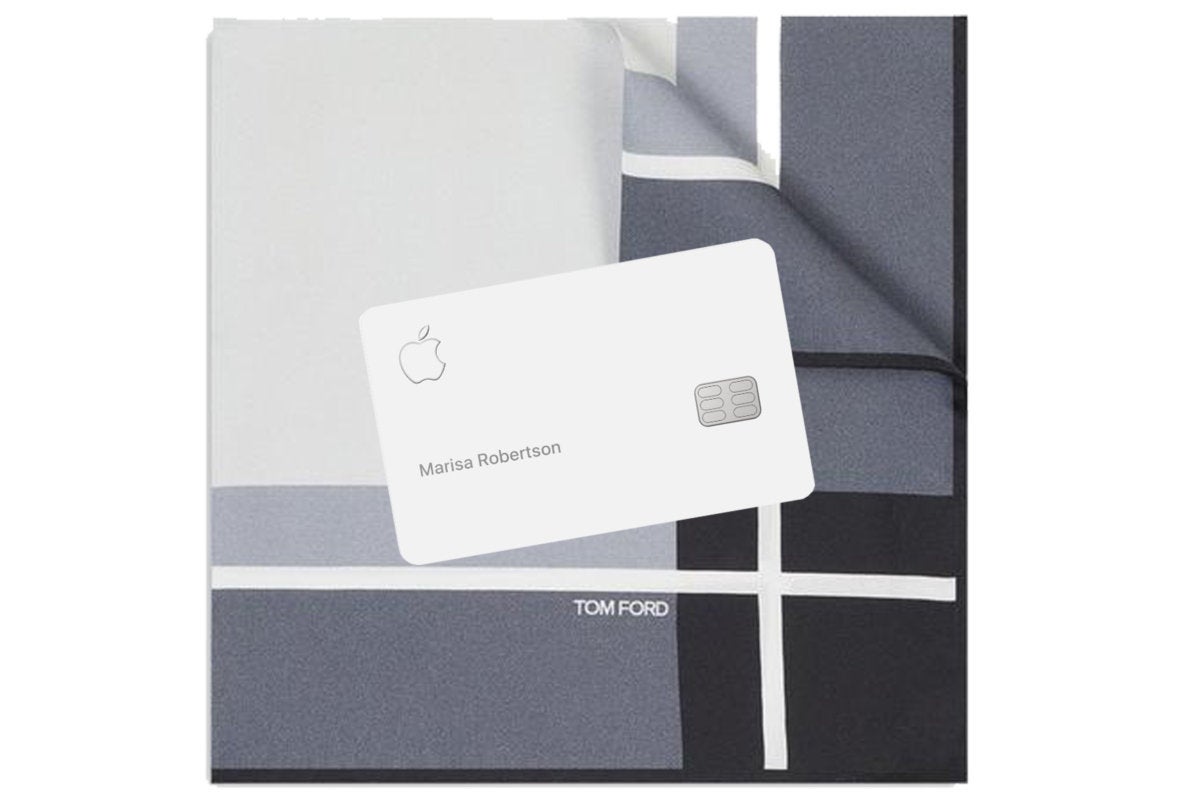 Since Apple warns that some fabrics, like leather and denim, might cause permanent discoloration that will not wash off (gasp!), wrap your Apple Card in silk. Not only is it certain to keep your card free of smudges, it will also make sure it won't scratch—especially if you wrap it in silk and then put it in the vault above. Something like this $180 Tom Ford Square Silk Pocket Remove non-product link will do nicely.