Unfortunately, more smartphone manufacturers are removing head jacks with each new generation, so we'll have to make the shift to Bluetooth eventually. Luckily, modern Bluetooth headphones offer excellent sound and great battery life, so there's never been a better time to switch than now! If you're ready to make the jump to Bluetooth, here are five awesome deals on Bluetooth headphones and earbuds. That's not all, you can get an extra 15% off the sale price using this Labor Day offer code: SAVE15SOUND
XT9 True Wireless Fitness Headphones with Charging Dock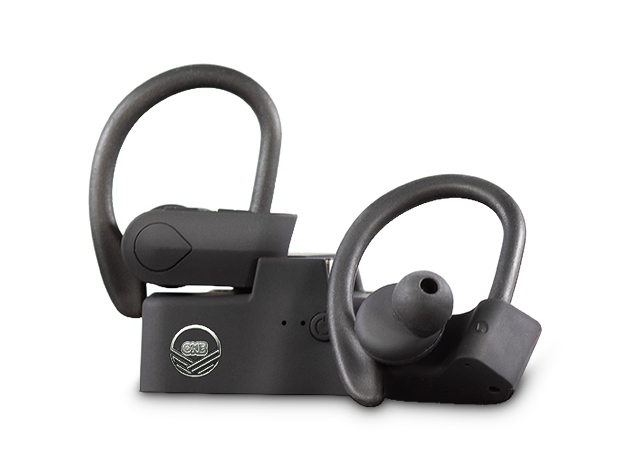 MSRP: $119
The Deal: $44.99
Labor Day Sale Price: $38.25
The XT9 True Wireless Fitness Headphones are an active user's dream come true. They're ergonomically designed to stay in your ears no matter how hard you work out. They also offer up to 6 hours of battery life off a single charge, which is more than enough for long runs or lengthy gym sessions. Each earbud features its speaker, Bluetooth chip, and battery, so you can even choose to play audio out of a single earbud.
xFyro ARIA True Wireless Bluetooth Earbuds
MSRP: $250
The Deal: $99
Labor Day Sale Price: $84.15
Alternatively, the xFyro ARIAs are a great set of workout and everyday earbuds that are perfect if you have a bigger budget. The ARIAs offer an impressive 8 hours of playback and an additional 24 hours of charge with the included charging case. Their 16mm drivers produce excellent bass, mids, highs, and vocals, which are further enhanced by their ambient noise cancellation, which allows you to listen to your music the way it was meant to be heard.
AirSounds 2 True Wireless Bluetooth Earbuds
MSRP: $109.99
The Deal: $39.99
Labor Day Sale Price: $33.99
If it's an AirPods alternative you're looking for, look no further than the AirSounds 2. They offer up to 4 hours off a single charge with an additional 8 hours thanks to the portable charging case. These offer the sleek, wireless experience listening and charging experience that you can expect from the AirPods while coming to market at a fraction of the price.
Owlee Artus Bluetooth Wireless Headphones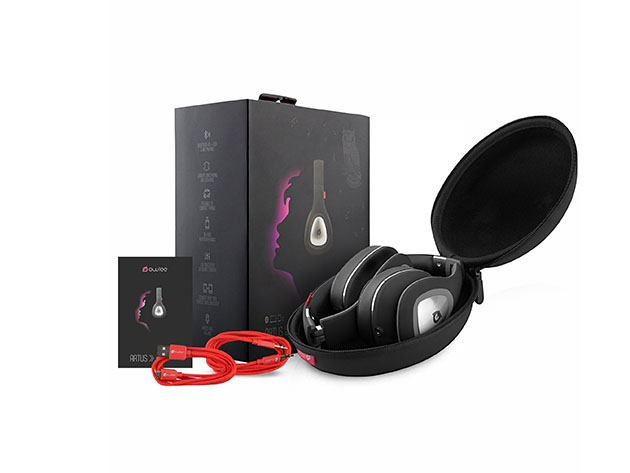 MSRP: $99.99
The Deal: $59.99
Labor Day Sale Price: $50.99
Sometimes, all you need is a comfy set of headphones that you can wear at home or on the train to work. The Owlee Artus headphones feature 40mm drivers, comfortable leather ear cushions, and solid build quality to deliver a premium listening experience. These headphones pair easily with any Bluetooth or NFC device, and you can use them to access virtual assistants like Siri or Google Assistant. Still don't know if Bluetooth is for you? The Artus headphones also offer a detachable 3.5 mm cable, so you can use them as a traditional pair of headphones.
TREBLAB Z2 Wireless Noise-Cancelling Headphones
MSRP: $259.99
The Deal: $78.99
Labor Day Sale Price: $67.15
There's nothing wrong with asking for the best listening experience possible. If you want a set of headphones that can do it all, then the TREBLAB Z2 Wireless Noise-Cancelling Headphones is what you've been looking for. Their 40mm neodymium drivers deliver best-in-class audio quality. On top of that, they offer active noise cancellation that will drown out even the loudest noises, making them the perfect compliment for noisy plane trips. Finally, the Z2s boast a whopping 35 hours of battery life, allowing you to listen for days on end off a single charge.
Like these deals? Check out Vault — you'll get four premium tools, including NordVPN and Dashlane, to supercharge your online security. Try it free for 14 days now!