One might think after many years of Spotlight search being in macOS that there would be no new tricks. But a colleague on Twitter asked a reasonable question and many people chimed in with the same query: When viewing a list of results in a Spotlight search in the Finder, how do you jump to see the item in the context of its enclosing folder rather than just opening the file?
The answer is simple: hold down Command and press the Return key or press Command-R. You can also hold down Command and double-click the item in the results list.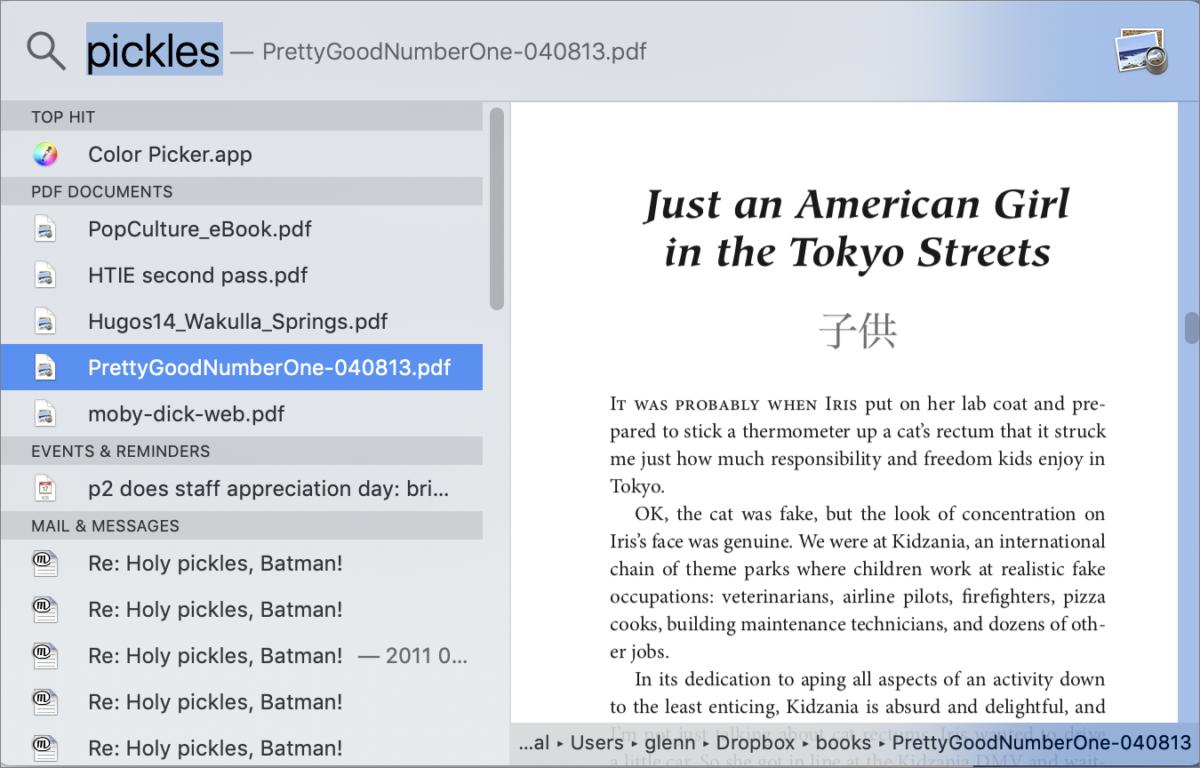 Holding down Command by itself reveals the path to the file or folder without opening the enclosing folder.
You may already know one more: press Command-Option-spacebar, and a Finder window opens with the focus on the search field so you can just start typing.
This Mac 911 article is in response to a question submitted by Macworld reader Todd.
Ask Mac 911
We've compiled a list of the questions we get asked most frequently along with answers and links to columns: read our super FAQ to see if your question is covered. If not, we're always looking for new problems to solve! Email yours to mac911@macworld.com including screen captures as appropriate, and whether you want your full name used. Every question won't be answered, we don't reply to email, and we cannot provide direct troubleshooting advice.