At a Glance
Expert's Rating
Pros
Pro bundle is an overall good value if you need it
Akrilic app provides simple, smartphone-style photo transformation
Toast Titanium 18 ready for macOS Catalina
Cons
No compelling reason to upgrade if you own Toast 17
Boinx FotoMagico slideshow app removed from Pro bundle
ToastImageMounter component currently 32-bit
Standard versions only for bundled software (WinZip 7, AfterShot 3)
Our Verdict
Roxio Toast 18 Pro is not just for creating and burning Blu-ray or DVD discs anymore. The bundle includes a suite of additional Mac applications for multi-cam editing, slideshows, photo editing, video capture, screen recording, and more.
Best Prices Today: Toast 18 Pro
Although we live in a world dominated by streaming media, many consumers still prefer the old-school charm of optical discs for archiving cherished memories. Whether it's a wedding video, family vacation, or other life event, it can be handy to create a Blu-ray Disc or DVD you can stash on a shelf or hand off to friends and loved ones.
Burnt toast
When it comes to burning optical discs, Roxio has catered to Mac users longer than most anyone else. It's a tradition that continues—for better or worse—with the release of Toast 18. Available in standard ($100) or Pro ($150) editions, the core Toast Titanium app has remained largely unchanged in recent years, aside from much-needed 64-bit compatibility and dark mode support.
Unless you don't own the previous version and have money to burn (pun intended), there's little incentive to buy Toast 18 Pro. Version number aside, Titanium 18 is identical to last year's release, as are companion apps MyDVD Pro (for slightly more advanced disc authoring) and MultiCam Capture and Editing, which was a highlight of Toast 17.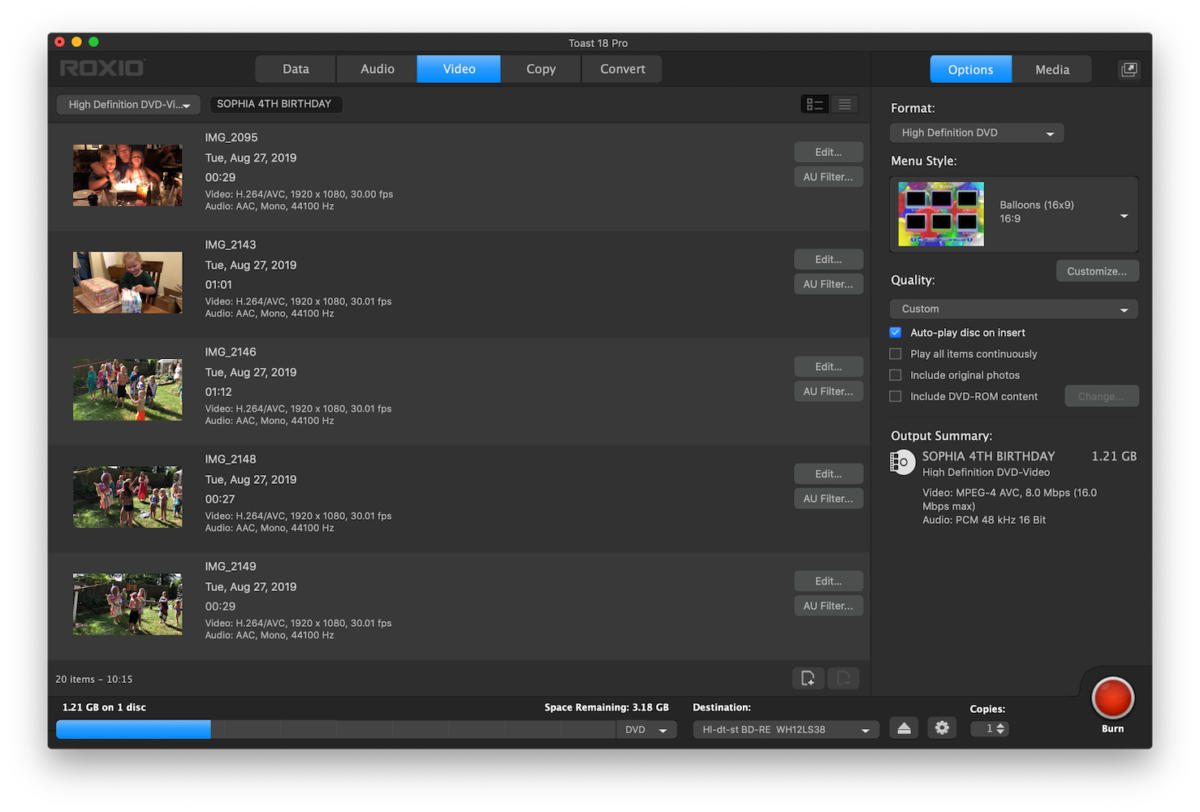 In fact, the only new stuff in the entire Toast 18 Pro bundle are archival utility WinZip 7, Corel Painter Essentials 6 (for converting photos into painted artwork), and powerful RAW photo editor Corel AfterShot 3. This trio alone would cost $120 separately, so the bundle is a decent value if you want/need them, but keep in mind WinZip and AfterShot are standard versions, not the more capable Pro editions available separately.
One step back
Sadly, Roxio has chosen to remove excellent slideshow app Boinx FotoMagico from the Toast 18 Pro lineup in favor of a new digital art tool called Akrilic. It's a curious addition, because at first glance the software appears to duplicate functionality found elsewhere in the bundle—specifically Painter Essentials, owned by parent company Corel.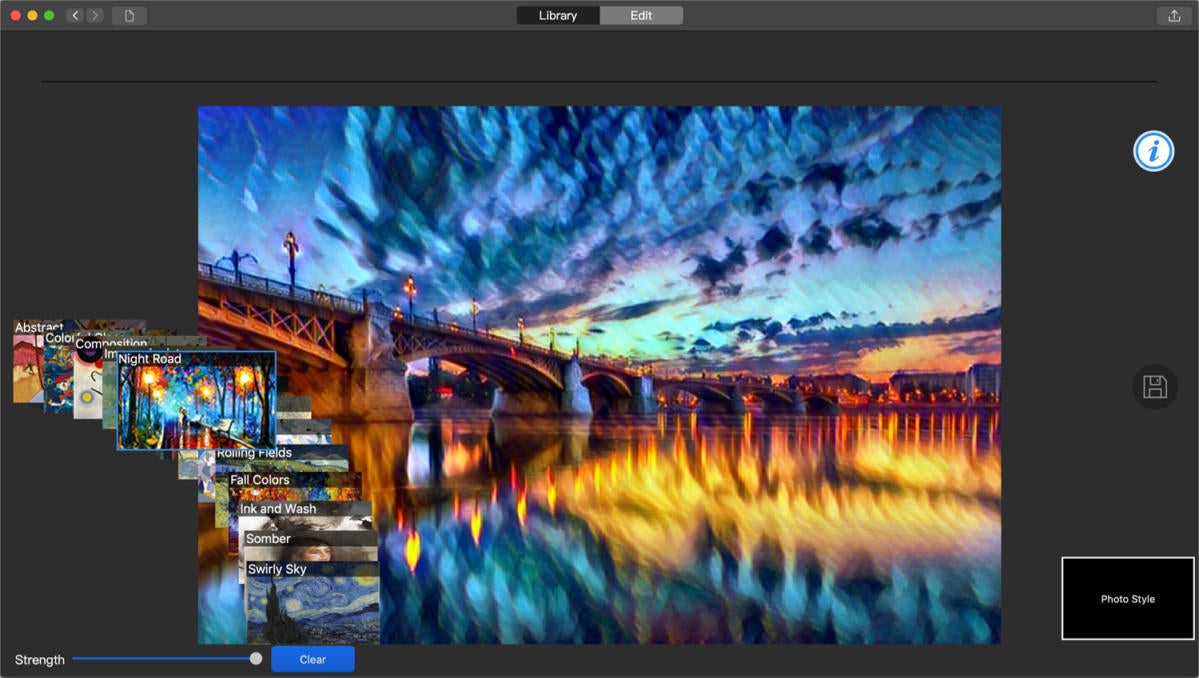 Included in both versions of Toast 18, Akrilic feels more than a little like an aborted smartphone app ported to macOS. The app is super basic—import an existing photo, then step through a variety of different screens where you add different looks and styles, eventually transforming each picture into a work of art. The user interface isn't particularly intuitive and worse yet, HEIF images aren't supported, so recent iPhone images can't be imported without first saving as JPEG files.
Although the core Toast Titanium app is 64-bit, the built-in ToastImageMounter component remains 32-bit at this writing. That means disc images won't open within Toast 17 or 18 when running macOS Catalina, but the situation isn't as dire as it sounds, since they can still be mounted from the Finder for the time being. (Presumably this will be addressed in a future update.)
Bottom line
While keeping the disc burning torch lit for so long after Apple ejected optical drives from the Mac is admirable, we can't help but feel Roxio Toast 18 is a cash grab release. Unless you skipped last year's 64-bit compatibility upgrade and plan to install macOS Catalina soon, save your money and see what the next upgrade brings.
Best Prices Today: Toast 18 Pro