Fitbit has taken the wraps off its follow-up to the Versa smartwatch, and with on-board Amazon Alexa, an AMOLED display, and Fitbit Pay for the base model, the Versa 2 looks like it's ready to go toe-to-toe with the Apple Watch.
Slated to land in stores on September 15 for $200 (the same price as its predecessor), the Versa 2 marks the first Fitbit tracker with a digital assistant, checking off a key feature that it will need to compete with Apple's dominant wearable.
Just push and hold the side button (more about the single side button in a moment), and up comes Alexa, perfect for asking about the weather, getting the calorie count for that pickle you're about to eat, or launching an exercise program. Summoning Alexa only seems to take a moment or so (note that your phone needs to be in range for Alexa to work), but we'll hold off on any conclusions until we've posted our review.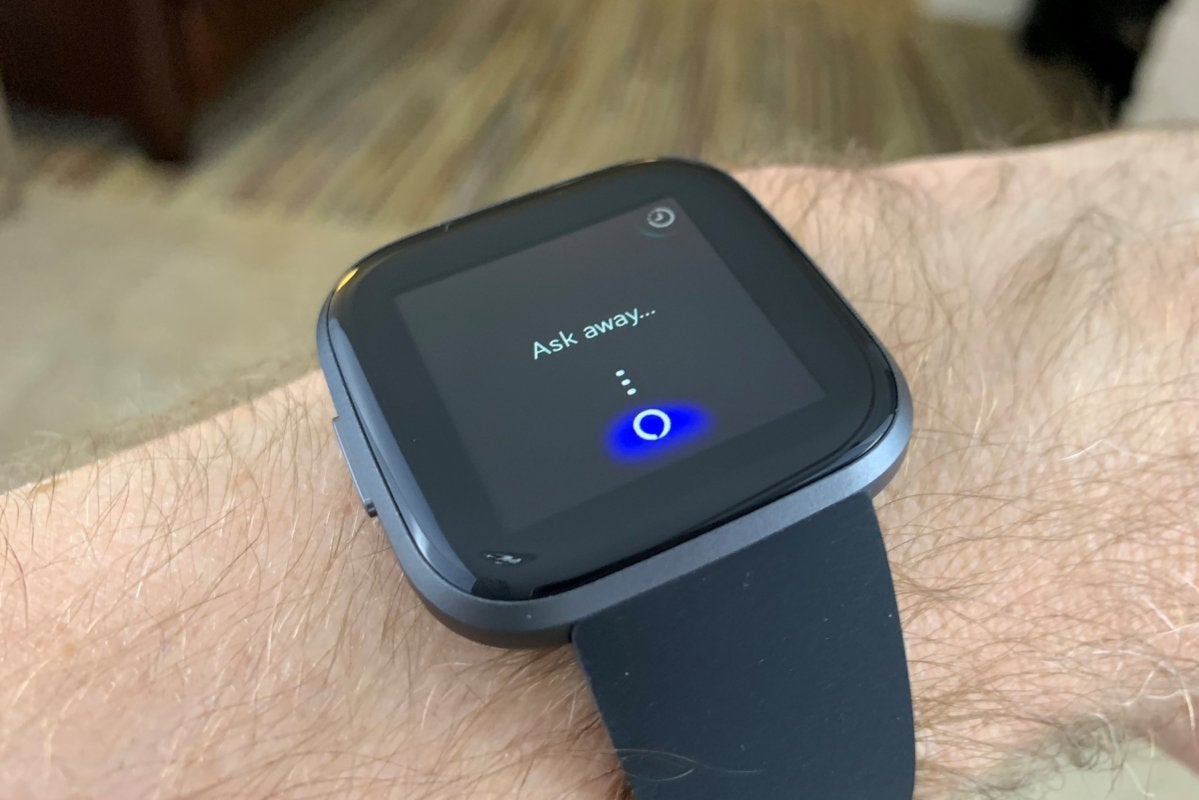 Mentioned in this article
Fitbit Versa
Price When Reviewed:
$199.95
Fitbit was careful to note that its premium offerings won't replace the free workouts and notifications offered through the mobile fitness. Instead, the service will add a "layer" of personalization to those features.
Along with the watches will be a couple of new software features are coming to the Fitbit App in September, including a revamped sleep tracker that gives you a "Sleep Score" from one (little sleep) to 100 (a full night's rest) that was previously in beta. Your Sleep Score is based on factors such as your total time asleep, the amount of deep sleep you got, and your total REM sleep.
Meanwhile, the new "Smart Wake" feature is a new smart alarm designed to wake you only when you're in light or REM sleep, rather than jolting you out of a deep sleep. For example, if you're set your alarm for 6:30 a.m. and your watch senses that you're in REM sleep at 6:15, Smart Wake will go ahead and wake you up rather than risk letting you slip into a deep sleep 10 or 15 minutes later.
The $199 base version of the Versa 2 will come with a one-month free trial of Fitbit Premium and is available in three colors: black with a carbon case, petal with a copper rose aluminum case, and stone with a mist grey case. The $230 special edition Versa 2 features three months of Fitbit Premium and is available with premium jacquard woven bands in either navy and pink with a copper rose aluminum case, or smoke with a mist grey case. Special Edition models also include a second color-matched silicone band in navy and olive.
We'll have an in-depth review of the Fitbit Versa 2 once we've spent quality time with our review unit, so stay tuned.