With the announcement that Apple's annual September event will be upon us in a little more than a week, it's time to take stock of what we know about Apple's upcoming plans and, more importantly, what we want to know.
While we can all feel pretty confident with the prediction that Apple will launch new iPhones, as well as recap the latest updates to its iOS and watchOS software platforms, there are still plenty of questions about the details of those announcements. Plus, as always, there's plenty of speculation about what else Apple might roll out. In addition to phones, the September event has seen everything from Apple TV updates to iPads to AirPods to Apple Pencils to iMacs. It's really anybody's guess.
But, as September 10 nears and the internet starts delving into full-time reading of tea leaves, I've picked three questions—out of many, many more, I assure you—that I'm wondering about in advance of Tim Cook and his cohort taking the stage at Apple Park.
Will this year's iPhones stick around?
Last year, Apple rolled out the iPhone XS, XS Max, and XR, and while it was no surprise that the company had a new flagship phone to show off, Apple did break its traditional pattern by not keeping its previous top model, the iPhone X, on the market at a lower price point.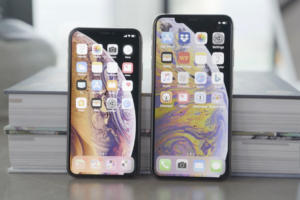 Of course, it made a certain amount of sense. The X marked a new generation of iPhone and Apple didn't necessarily want to keep around last year's model, making the XS feel less special and potentially cannibalizing sales of its newer model. Instead, to fill the gap, it rolled out the iPhone XR, which fit the bill of a cheaper phone that still felt like it was part of that new generation of iPhone.
What about this year? Will the XS and XS Max join the X on the dust heap, supplanted by whatever new flagship iPhone Apple unveils? Or will Apple go back to its old ways and make the XS and XS Max more affordable alternatives to the new top-of-the-line models. Personally, my money's on the former, though the big wild card is whether or not the iPhone XR will be getting a bump along with the XS and XS Max successors, keeping its position as the "next generation phone for the rest of us." (As a bonus question, what will those new phones be running: iOS 13 or iOS 13.1?)
Is a Series 5 Apple Watch in the cards?
My colleague Jason Snell has already waxed rhapsodic on why Apple doesn't need to launch a new Apple Watch every year, but there have also been rumors about new Watch devices surfacing in regulatory filings, along with hints of different case materials like the addition of titanium and a new ceramic model.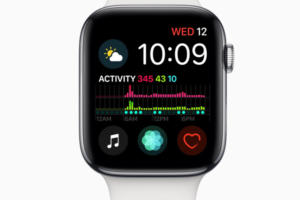 The biggest question is what exactly a Series 5 Apple Watch would add to the wearable device? It almost certainly wouldn't be as significant an update as last year's Series 4, which for the first time added a bigger, better screen. Would it finally add a camera? Maybe other health-related technology, such as new sensors?
Color me skeptical. I think Apple's content to let the Series 4 continue selling well, but I wouldn't rule out the company putting a better processor into the same chassis. Maybe it's time for the Apple Watch Series 4S?
More information about Apple TV+?
It's been almost six months since Apple held its event showing off the slew of new services it plans on launching. Chief among those, of course, is Apple TV+, the company's streaming video play. While trailers for the service's shows have started to leak out in dribs and drabs, we're still not much closer to knowing the most salient details of the service: when will it launch, what will it cost, and will it offer anything besides Apple's own content?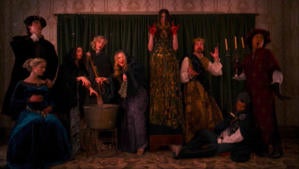 Recent reports have suggested everything from a September to a November launch, the latter of which would move it very close to another new competitor in the space, the Disney+ service. Disney has already announced a November 12 launch at a cost of $7 per month or $70 per year. Rumors have suggested Apple's service may run closer to $10 per month, which would be a bold move for a service that, as far as we can currently tell, only features a handful of Apple originals.
Two things could go a long way to making that price more palatable to consumers already inundated with streaming services. One would be a larger library of content from other studios and networks, which would give consumers a better bang for their buck. Another might be a bundle price with Apple's other services, especially Apple Music, which is of course already $10 per month itself.
Of course, Apple might say very little or nothing about Apple TV+, instead saving it for a second event later in the fall. In which case, this question may go unanswered, leaving us to wait with bated breath for the other shoe to drop.