Apple's big event is next week—let's talk about it! Is sleep tracking coming to the Apple Watch? Plus, your hot takes! That and more are all in this episode of the Macworld Podcast.
This is episode 666 with Leif Johnson, Roman Loyola, and Michael Simon.
Listen to episode 666
News
Here are articles for more information on the news we talked about on the show.
Feature discussion: Apple's Sept. 10 event
Apple is holding an event at its Apple Park campus next week. What do we think we will see? On the show we talked about our expectations for the event, what products we might see, and more. For more information, click on the links below.
Two-minute tip
This week's tip is all about the upcoming Apple event. Apple will stream the event and you can watch it live. All you have to do is go to www.apple.com/apple-events/. The event is on Tuesday 10 a.m. Pacific.
If you can't watch it live, go to Macworld.com, where we'll have "supercuts" of the Apple event. Essentially, we cut up the video of the event into small chunks, so you can get to the point with each presentation, if you can't sit through the whole thing.
Your hot takes
We love hearing from you. Let us know what you're thinking via email at at podcast@macworld.com, or you can contact us through Twitter (@macworld) or on Facebook.
The comments that caught our eye this week are in reaction to one story by Michael Simon.
Why the iPhone 11 won't have 5G (and the iPhone 12 might not either): from Arie Hoeflak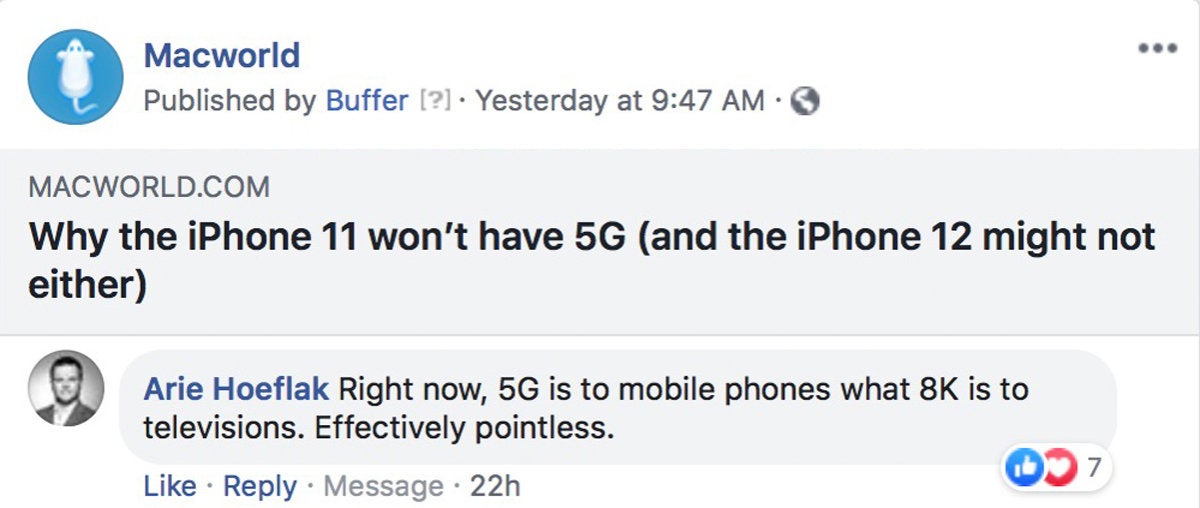 Why the iPhone 11 won't have 5G (and the iPhone 12 might not either): from Taseen Khan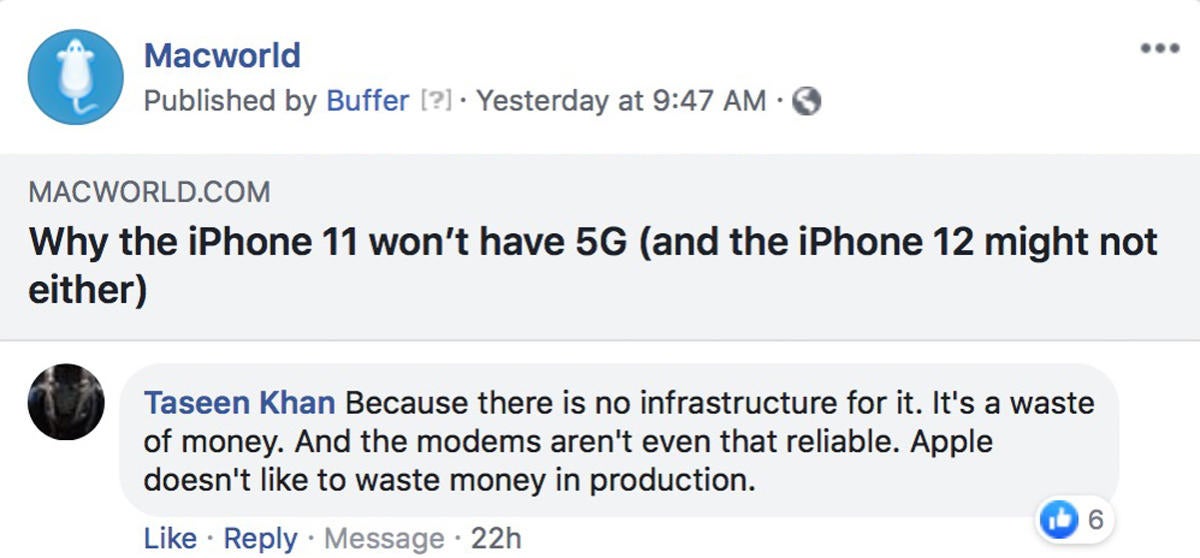 Why the iPhone 11 won't have 5G (and the iPhone 12 might not either): from Frank Dolas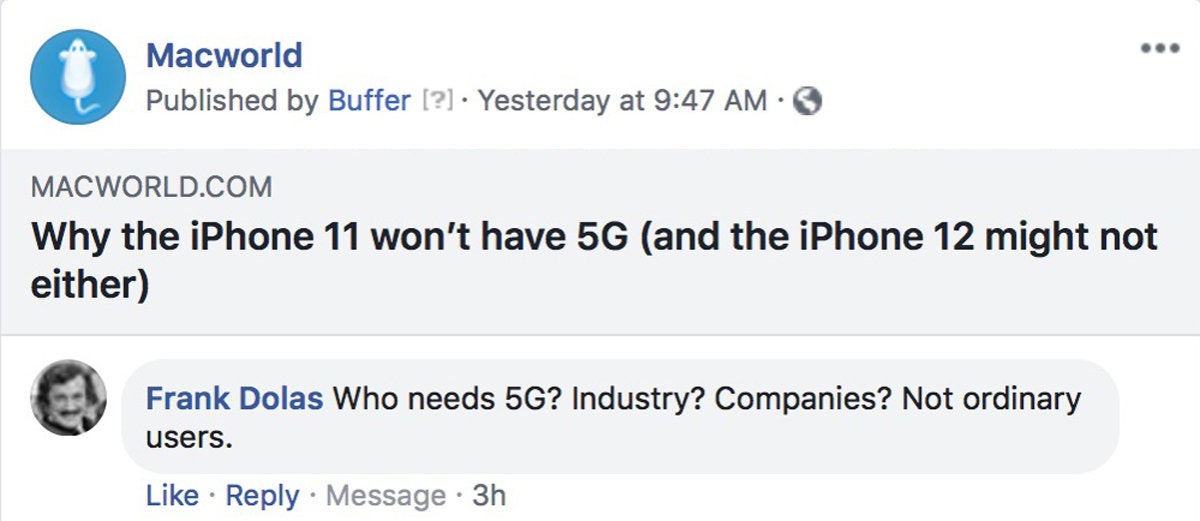 How to subscribe to the Macworld Podcast
You can subscribe to the Macworld Podcast—or leave us a review!—right here in iTunes. Or you can point your favorite podcast-savvy RSS reader at: http://feeds.soundcloud.com/users/58576458-macworld/tracks
The Macworld Podcast is also available on Spotify.
To find previous episodes, visit Macworld's podcast page or our home on Soundcloud.
Roman has covered technology since the early 1990s. His career started at MacUser, and he's worked for MacAddict, Mac|Life, and TechTV.