We're less than a week away from Apple's latest fall media event, and that means it's the last opportunity for us all to straddle the worlds of cold, hard reality and the fantastic scenarios where everything we dream about Apple releasing could still happen.
I generally prefer to dwell in reality, but I accept that sometimes my hopes get the best of me and a little bit of wish-casting sneaks into my cold, hard analysis. Admitting that is probably the first step on a long road to recovery. In the meantime, however, here's a mostly reality-based look at what I'm hoping to see from Apple next week.
iPhone increments
The star of every fall Apple media event is the iPhone, given how it's by far Apple's biggest and most popular product. And yet this year promises to be a little lackluster in this regard, mostly because all signs point to this being the third version of the phone design that began with the iPhone X, as well as the second version of the iPhone XR. Or to put it another way, for the first time since 2016, there won't be a shiny new iPhone model that's unlike anything we've seen before.
Still, Apple plays the incremental update game better than anyone, and while the general public may find another same-looking iPhone uninteresting, these iterative designs sometimes show Apple at its creative best, forced to generate selling features without the star power of a newly redesigned case.
Photos are always the attraction
Nobody ever lost money betting on upgraded photography features in a new smartphone. Yes, our phones are our connection to a wider world and that's why we carry them, but the second most important thing they are is cameras that we can use to document our lives. Apple has always made sure that new iPhones have camera upgrades, and this year's models seem to be no different.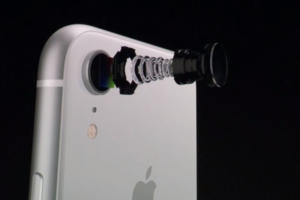 The rumors have it that the iPhone XR's successor will add a second rear camera, which is excellent. I love the iPhone XR, but the single feature that I miss the most that's on the iPhone XS is that second camera. I don't miss Portrait Mode as much as I miss the ability to zoom in without losing quality. I use the 2x lens on my iPhone XS all the time, and adding that feature to the XR's successor will make that already-appealing model even better.
On the high-end phones, the rumors is that they'll be adding a third camera, this one a wide-angle lens. Sounds good—I was just hiking on a National Seashore and had to keep taking panoramas to really give my photos a sense of the grandeur. But the real story here is that on smartphones, it's easier to add more cameras than it is to offer a single camera that can zoom in and out—and that's all due to the physics of ultra-thin smartphones and camera optics.
The trick is how to knit these different cameras together in a way that makes it feel like a single camera experience, and that comes down to software. Apple has generally excelled in this area—the transition between the 1x and 2x lenses as you zoom in the Camera app is seamless. If Apple can use some of its sophisticated machine-learning algorithms to do things that are rumored, like using data from the wide-angle camera to give you the option to reveal imagery beyond the edge of your initial photograph, that would seem like magic—and it's preferable to letting users get bogged down in the details of which lens to use when they're just trying to capture a precious moment.
Likewise, Apple would be well served by getting its low-light photography game in order. Google and other smartphone companies have recently emphasized new "night modes" where a combination of long exposures and machine-learning algorithms can capture dark scenes with remarkable clarity. Apple has avoided playing this game thus far, perhaps because of its philosophy to reflect reality as much as possible in photographs, but the Google Pixel's Night Mode can generate some incredible photographs. Apple needs to get in the game.
Some marketing simplification
I'd like to pretend that the 2018 iPhone naming cycle didn't happen. iPhone XR, iPhone XS, and iPhone XS Max? Mixing a letter that should be pronounced like a roman numeral with a letter that should be pronounced like a letter, and then following that up with "Max"… no, thank you.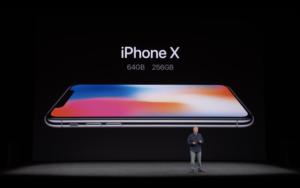 Apple has the opportunity to simplify its iPhone marketing this year, and I hope it goes all the way. Making the iPhone XR's successor the iPhone 11 not only provides a huge amount of naming clarity, but positions that phone as the base-model iPhone. It's such a good mix of price and features that I think it can hold down the iPhone name quite well on its own.
That frees the more expensive phones to be tagged with a name that calls out that fact—presumably iPhone 11 Pro. Why wouldn't you name your high-end phone something that singles out it's the high-end model? It's time.
I'm also a believer that the iPhone 11 Pro should follow in the footsteps of literally every other Apple product, and stop naming products entirely based on screen size. The 15-inch MacBook Pro isn't the MacBook Pro Max, nor is the 12.9-inch iPad Pro the iPad Pro Max. So the larger iPhone should just be the 6.5-inch iPhone Pro.
The iPhone XR brought color back to the iPhone product line, with six different shades—okay, four bright colors plus black and white. I sure hope that trend continues. Apple can offer new colors every year, which has proven to be a successful way to keep selling Apple Watch bands. I wish the high-end phones would also gain some color, too, but Apple thus far seems committed to the silver-gray-gold trio as more befitting an iPhone Pro.
The cycle continues
On September 10, we'll get our answer. There will be new iPhones, welcomed by some and shunned by others. As iterations of existing products, close phone watchers will probably be bored by them. But the fact is, smartphone buying is a multi-year cycle these days. Somewhere, out there, there's the user of an iPhone 6S who is ready to upgrade. And they'll be looking at all of these phones carefully. So it goes. Today's new iPhone is tomorrow's sparkling opportunity to trade in for an upgrade.