Few people expected Apple to release an entirely new Apple Watch this week, and it's likely the Apple Watch Series 5 largely slipped under the radar because it isn't all that structurally different from its predecessor. The available display sizes remain 40mm and 44mm, and the battery life still clocks in at 18 hours. The starting price of $399 Remove non-product link remains the same, and features like the built-in ECG and fall detector work on both models. And as is the case with all Apple Watch models, you can easily attach your favorite bands from the Series 4.
You'll see the biggest differences when you flip it on, although these differences may not be enough to have you rush out and preorder one right now. If you've still got a Series 3 Apple Watch, though, we think you'll be glad you waited a year. Below are the best reasons to consider an upgrade.
The Series 5 has an always-on Retina display
This is the biggest difference, and for some folks, that's enough to warrant an upgrade. Unlike the Series 4 (or any Apple Watch before it), the Series 5 has an always-on Retina display, which means the display stays visible even if you don't touch it or lift it to your face. To optimize battery usage, the display dims when you're not looking at it, but it won't actually turn off. (I wonder how annoying this will be in movie theaters.)
Apple accomplished this by including a light sensor, an energy-efficient display driver, and a low-temperature polysilicone and oxide display.
There's a lot more storage
If you listen to a ton of downloaded music files and podcasts (on your watch, no less), the Series 5 will make a nice upgrade, as it comes with 32GB of storage over the Series 4's paltry 16GB. That's a lot of room for a watch, though, especially when there aren't any Apple Watch apps that come close to demanding that kind of room. Chances are you won't need it.
It's faster! (We hope)
The Series 4 was already way faster than previous models, but Apple equipped the Series 5 with an S5 system-on-chip processor to replace the S4. This will almost certainly result in faster and better app performance, although we won't know how much better until we get our hands on one.
Find your way with the compass
If you're fond of hiking or exploring, you'll like this feature. Unlike the Series 4, the Series 5 comes with a built-in compass that displays your elevation, incline, longitude, and latitude. Oh, and of course, it'll also show which direction you're heading in. Just keep in mind that it probably only works so long as you have an internet connection.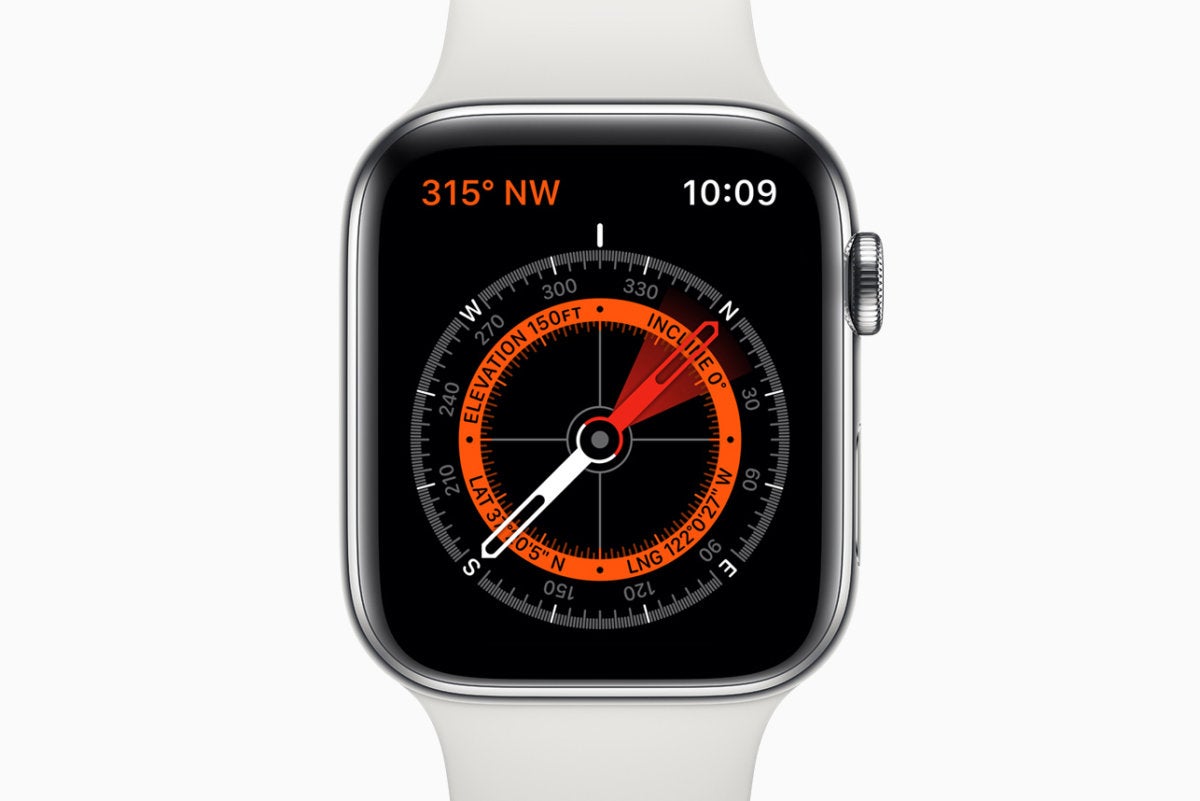 It makes emergency calls in other countries
This could be a big reason to upgrade if you often travel internationally. In the past, you could only make emergency calls from a cellular-model Apple Watch if you were in the country where you actually bought the watch. With the Series 5, though, the emergency calling feature works regardless of which country you're in. This feature will also work if you have fall detection activated on your Apple Watch.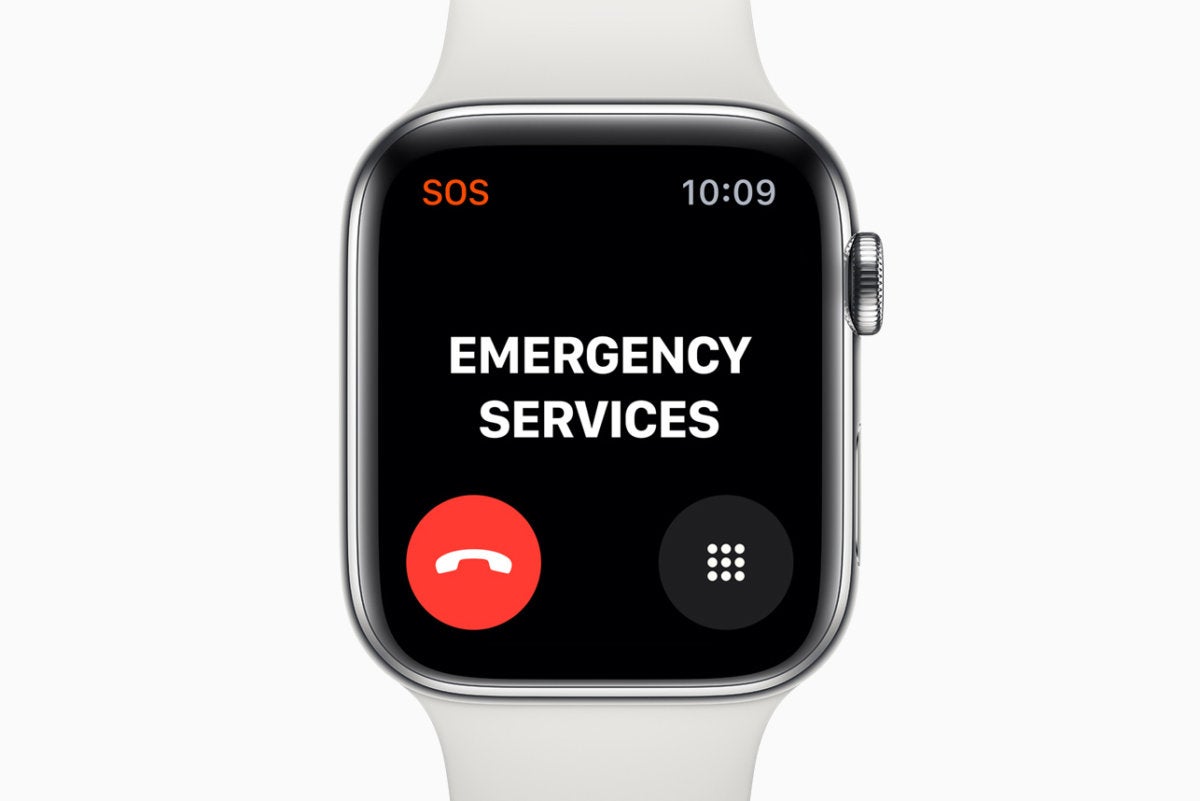 Show your style with titanium or ceramics
The rumors were insistent for months that this year's Apple Watch would come with ceramic and titanium case options, and it was widely believed they would merely be new options for the Series 4. But they're here now for the Series 5, and the poor Series 4 misses out on the fun. For $799, you can get the titanium model to match your Apple Card, and $1,299 will once again let you enjoy the Apple Watch Edition casing that Apple discontinued last year. As before, you can also buy the Apple Watch in aluminum or stainless steel.
None of these are earthshaking changes, and you'll be perfectly fine sticking with a Series 4 unless you really like that always-on display or you think you'll need emergency calling on your next trip to Peru.
If you're an owner of a Series 3 (or earlier), go ahead and take the plunge. The speed should be considerably better, and you'll get cool recent features like the built-in ECG and fall detector, built into an overall better watch than the Series 4.