During Apple's iPhone even Tuesday, the biggest applause breaks weren't for the iPhone 11 Pro's triple camera or the Apple Watch's always-on display. They weren't for Jason Momoa in the See trailer or the iPhone 11's Night Mode. Rather, they were for the slides that are usually met with murmurs or outright silence: the prices.
Out of nowhere, Apple stopped being the company that sets the bar for the high end. Instead, it undercut Disney with its Apple TV+ streaming service, bested Google's Stadia with Apple Arcade, delivered more iPad for the same price, and—the biggest surprise of all—trimmed the price of the iPhone 11 by $50 across the board. And that's not to speak of the free year of Apple TV+ you get with basically any Apple device purchase.
That's not the direction Apple's prices usually go. In fact, this time last year we were looking at higher prices for everything Apple released, with a 20 percent premium tacked onto the Apple Watch. And like any real innovation, it could have a real ripple effect on everything else Apple sells.
How low can they go
Before Tuesday's event, here's how I expected Apple to price the products it released:
Apple Arcade: $7.99
Apple TV+: $12.99
iPad: $349
Apple Watch Series 5: $399 and up
Apple Watch Series 4: $299 and up
iPhone 11: $749/$799/$899
iPhone 11 Pro: $999/$1,149/$1,349
iPhone 11 Pro Max: $1,099/$12,49/$1,449
Those prices aren't bad. Apple TV+ would still be cheaper than HBO and Netflix's 4K tier, and Apple Arcade would still undercut Google Stadia. The iPad adds Smart Keyboard support and more display for just $20 more. And the iPhones offer better cameras and more power for the same price. But my guesses were wrong. Here's how the prices actually look:
Apple Arcade: $4.99
Apple TV+: $4.99
iPad: $329
Apple Watch Series 5: $399 and up
Apple Watch Series 3: $199 and up
iPhone 11: $699/$749/$849
iPhone 11 Pro: $999/$1,149/$1,349
iPhone 11 Pro Max: $1,099/$12,49/$1,449
While the Apple Watch Series 5 and iPhone 11 Pros keep their price points—though technically the ceramic models got a price cut over their Series 3 counterparts since you get LTE for the same $1,349—everything else came in less than I—and pretty much everyone else—thought. Consider this: the $4.99 per month price for Apple Arcade is less than the price of Minecraft ($6.99), and you won't be confronted with in-app purchases to advance a level. And the monthly cost of Apple TV+ is less than the price of a new-release rental in the iTunes Store.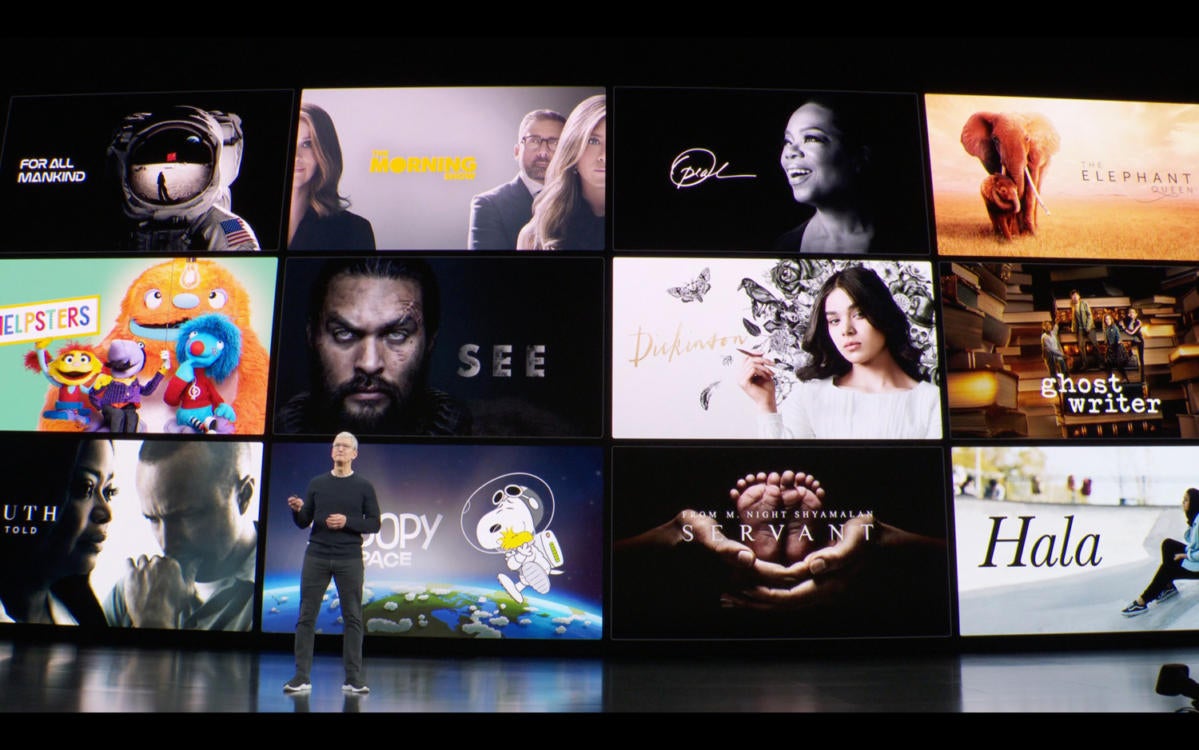 Frankly, I'm stunned. With 4K streaming, and top talent including Jennifer Aniston, Reese Witherspoon, Steven Spielberg, Oprah Winfrey, and JJ Abrams, Apple is sparing no expense when it comes to its original shows, so a $9.99 or $14.99 monthly subscription isn't hard to imagine, especially since it's giving a year away to anyone who buys an iPhone, iPad, Mac, or Apple TV.
Instead it works both ways. If you're buying an Apple device, the free year of Apple TV+ is an excellent benefit, but if you aren't planning on buying a new iPhone or iPad, $4.99 a month won't crush your monthly streaming budget. Due to its availability on other smart TVs and devices, Apple TV+ may very well be the first Apple product many people own, and it'll showcase Apple's commitment to quality and craftsmanship, and newfound affordability.
More iPhones for less
The price cut from the iPhone XR to the 11 might only be about 7 percent, but it makes a massive difference. For one, it brings the entry price of a new iPhone back to what it was when the iPhone 8 was introduced. For another, it pushes the older models even lower:
iPhone XR (64GB/128GB): $599/$649
iPhone 8 Plus (64GB/128GB): $549/$599
iPhone 8 (64GB/1288GB): $449/$499
When a new iPhone launches, Apple usually chops $100 off the price of the latest model it keeps around and makes adjustments down the line. But since it cut the price of the cheapest iPhone to $699, most everything else is $50 less too. It's a bummer for anyone who just bought an iPhone XR, of course, but $599 is an extremely attractive price. And an iPhone 8 with 128GB of storage for less than $500 is seriously awesome.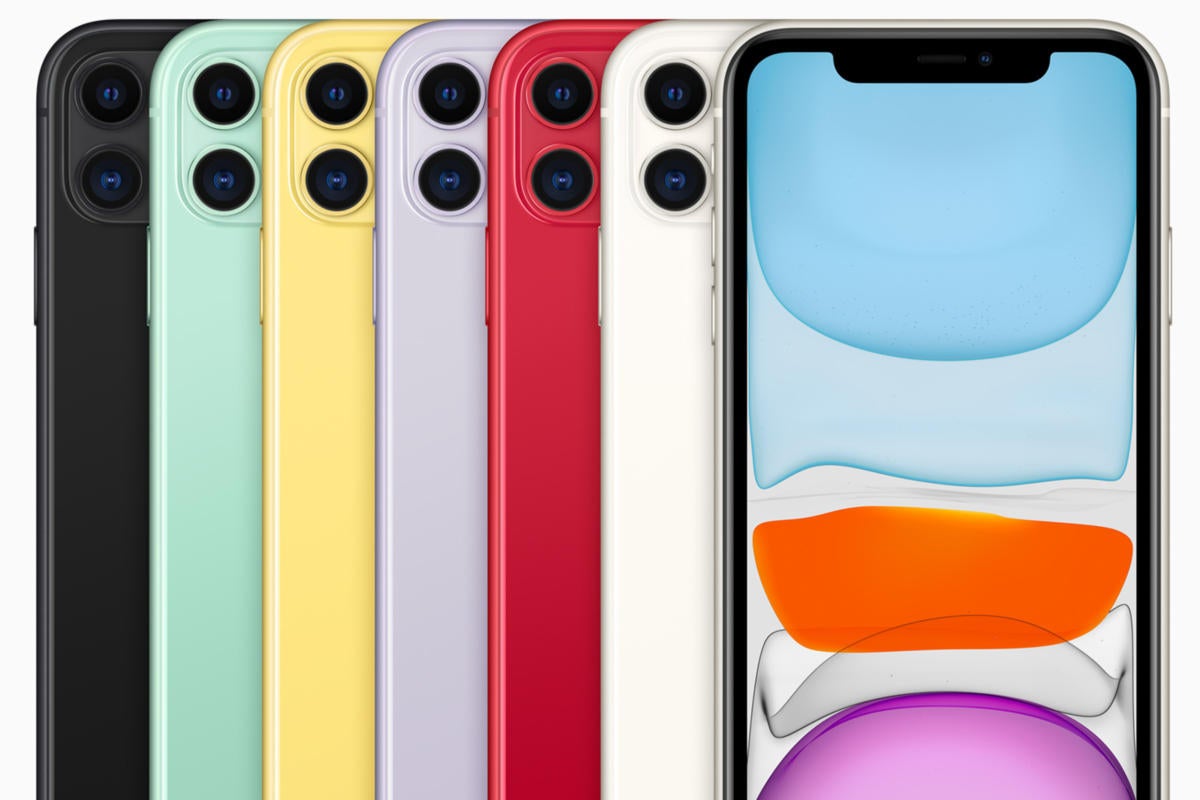 For the first time since the iPod shuffle, Apple has made a conscious effort to make its most popular products more affordable. We saw a glimpse of this with the iPad mini and the iPad Air earlier this year, but the iPhone 11 really drives it home: If you want an Apple product, they're going to make sure you can afford one. That could mean that the next round of iPad Pros get a price cut, and maybe the rumored 16-inch MacBook won't be as expensive as we think it will be. And who knows, perhaps the return of the iPhone SE isn't just a pipedream.
Apple didn't need to cut features or sacrifice functionality to get the iPhone down to $699. It could have used a slower processor, or a lesser camera, or left off the new U1 chip, but it didn't. And as the iPhone goes, so does the rest of Apple's lineup, and Apple just opened the door to a whole world of possibilities.
Affordable but not cheap
Apple devoted a chunk of time near the end of its keynote to its retail stores and, in particular, trade-ins. At first, it felt like a cheap maneuver to mask the cost of its products, but it actually fits well into Apple's shifting philosophy. It's not going to stop making high-priced luxury products, but it will help more people afford them.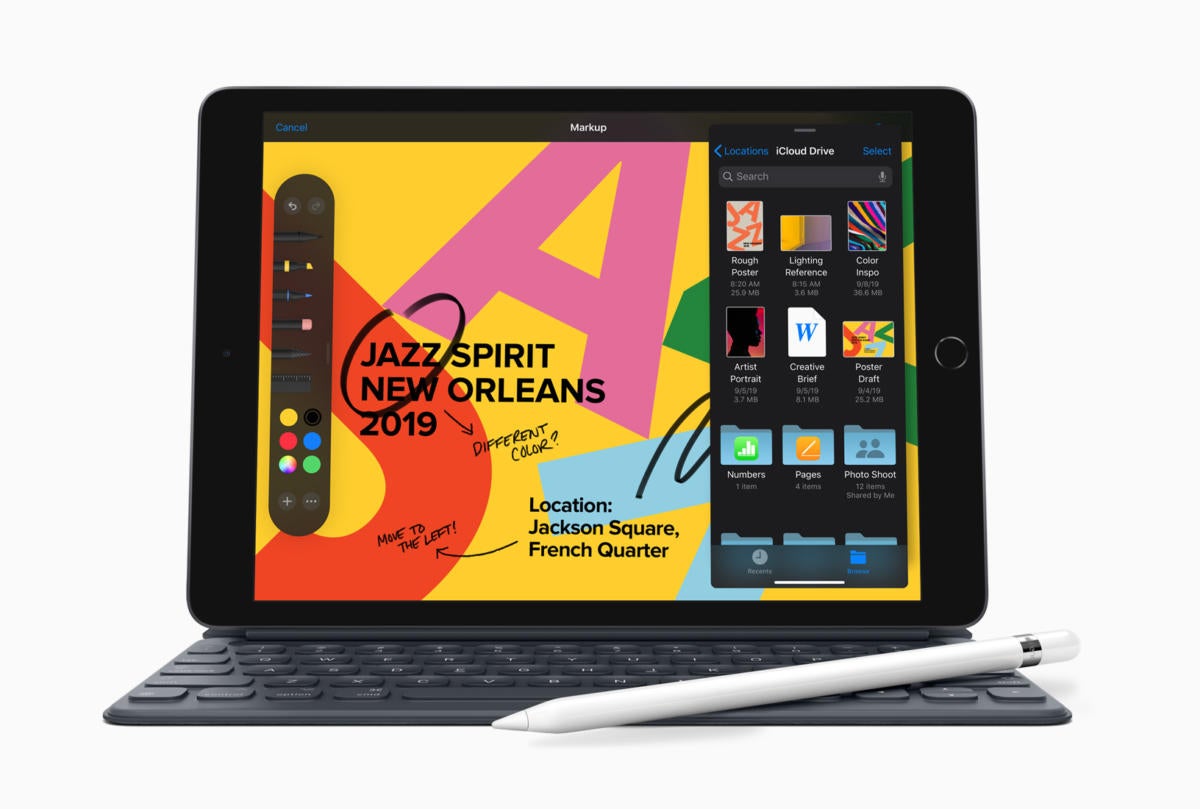 Apple is never going to stop being Apple—you need look no further than the $999 stand for the $4,999 Pro Display XDR to see that. But over the past 12 months, it seems to have come to a realization that it can play in both ends of the pool. People who can afford more than a thousand dollars on a phone can have an Apple device, but people who can only spend half that can too, and it needn't cheapen the brand to get there.
The iPhone features that could have raised prices—5G, a ProMotion display, Apple Pencil support—will have to wait until next year, when they're more economically feasible. Now that's some real Apple innovation.