A cynic might argue that prolonging the lifetime of its smartphones runs counter to Apple's interests. After all, the sooner iPhones break down, the sooner customers have to pony up the cash for a new one. For years, conspiracy theories of "planned obsolescence" have run rampant, full of anecdata of iPhones breaking down just as they run out of warranty.
But that argument flies in the face of reality. For one thing, if your expensive new phone breaks after a year, are you really going to immediately replace it with another phone from the same unreliable manufacturer?
More to the point, Apple has demonstrated that it is dedicated to getting the most life possible out of its smartphones, such as with last year's iOS 12 update, which promised better performance on older devices. And the company has continued the trend this year with the iPhone 11 and 11 Pro, offering a number of features that should keep them reliably ticking away longer than ever.
Less assault on batteries
Batteries degrade. It's just a fact of life. The battery tends to be one of the first things to go on a phone, which is inconvenient, since a phone is pretty useless without one.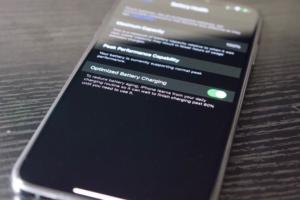 But Apple's done a lot to eke out the best battery life possible from its phones. That hasn't always gone well: the company took some hits recently over the "throttling" measures it had implemented to preserve battery life over performance, but that hasn't stopped Apple from building in more measures to try and keep batteries as healthy as possible. iOS 13, for example, adds an Optimized Battery Charging feature, which uses machine learning to study your battery charging habits and, in theory, stops your battery from degrading over the lifetime of your phone.
Likewise, Apple touted the battery improvements in both the iPhone 11 and especially the iPhone 11 Pro series, thanks to advances like a more efficient display in the Pro models and a custom Apple-designed power management chip. Adding additional battery life not only has benefits in the short term, but also helps ensure that even when their batteries do inevitably degrade, they still have more life left in them than they might otherwise.
Tough on grime
Apple devoted some time in this year's iPhone event to another life-prolonging feature: durability. That makes sense: besides batteries dying, another common reason people have to replace (or repair) their iPhones is because of physical damage. Obviously, there are some challenges inherent in the design of smartphones: glass, for example, is prone to cracking, but swapping it out for plastic—which doesn't crack as easily—means that you put the devices at risk of much more easier scratching, which is arguably worse.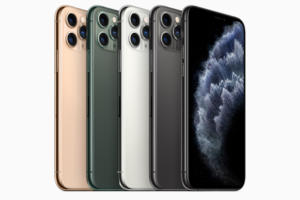 This time around, Apple says the iPhone 11 and 11 Pro are offering the "toughest glass in any smartphone" on both the front and back of the case, thanks in part to a technology called "dual ion-exchange." Corning, the maker of Gorilla Glass, explains the science behind this technology, but the upshot is fewer broken screens, and thus, phones that last longer.
Likewise, Apple described improvements to water and dust resistance, with the iPhone 11 Pro upping its game to being able to survive underwater at 4 meters for 30 minutes. (The company also specifically called out resistance to non-water liquids, including soda and tea, which can be even more damaging to phones because of additional ingredients like sugar.) I'd hazard that people dropping their devices in water is probably second only to cracked screens for the most common ways people break them, so combatting both fronts is a smart move by Apple.
Apple Care
Back to my point up top: it's not only cynical to think that Apple designs its phones to crap out, it's short-sighted. If there's one thing that Apple has shown, it's that it wants to have phones available at a variety of price points, from the iPhone 8 to the iPhone 11 Pro Max.
But one of those price points is also $0: the cost of keeping your old phone. And that's still a benefit to Apple because it means keeping those users as customers who pay for all those ancillary services, like Apple Music and Apple TV+; use the App Store; and subscribe to Apple Care—which is now also available as a monthly subscription that can run, seemingly, indefinitely.
And when it does come time for those users to upgrade, their phone will have lasted longer—Apple even specifically mentions how well iPhones hold their value on the iPhone 11 Pro marketing page. That means either a chance for Apple to resell that phone when customers trade it in, or for users to resell the phone themselves—meaning Apple gets a new customer for all those above services. A dead iPhone, by comparison, gets Apple nothing, except for perhaps a dissatisfied customer.
Sure sounds like a no-brainer.