The early reviews of the iPhone 11 are out; are Apple's new phones winners? Apple Arcade is here. Plus, your hot takes! That and more are all in this episode of the Macworld Podcast.
This is episode 668 with Leif Johnson, Roman Loyola, and Michael Simon.
Listen to episode 668
iPhone 11 early reviews
Apple Watch Series 5 early reviews
Apple Arcade first impressions
Two-minute tip
In this segment a Macworld staffer will present a quick tip for your Apple device. This week, it's more like advice than an actual tip.
iOS 13 will be released on September 19. If you plan to upgrade, we strongly advise you to back up you iPhone before installing the new operating system. While OS upgrades usually go smoothly, there's always a chance that something goes wrong or won't work with the new OS. So it's a good idea to back up your device before installing iOS 13.
Your hot takes
We love hearing from you. Let us know what you're thinking via email at at podcast@macworld.com, or you can contact us through Twitter ( @macworld) or on Facebook.
These comments caught our eye this week.
Upgrading to new phones: from Peter Cleife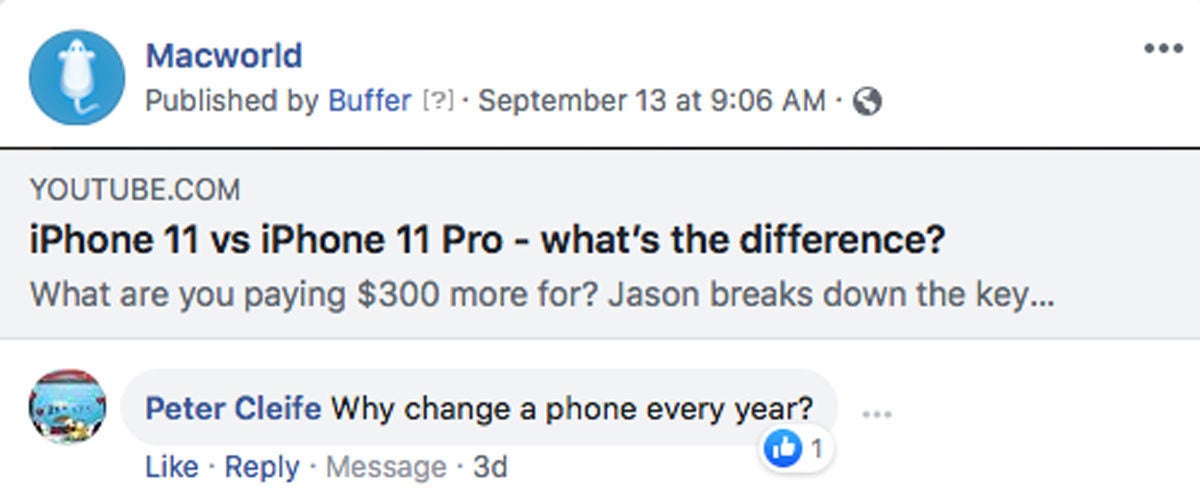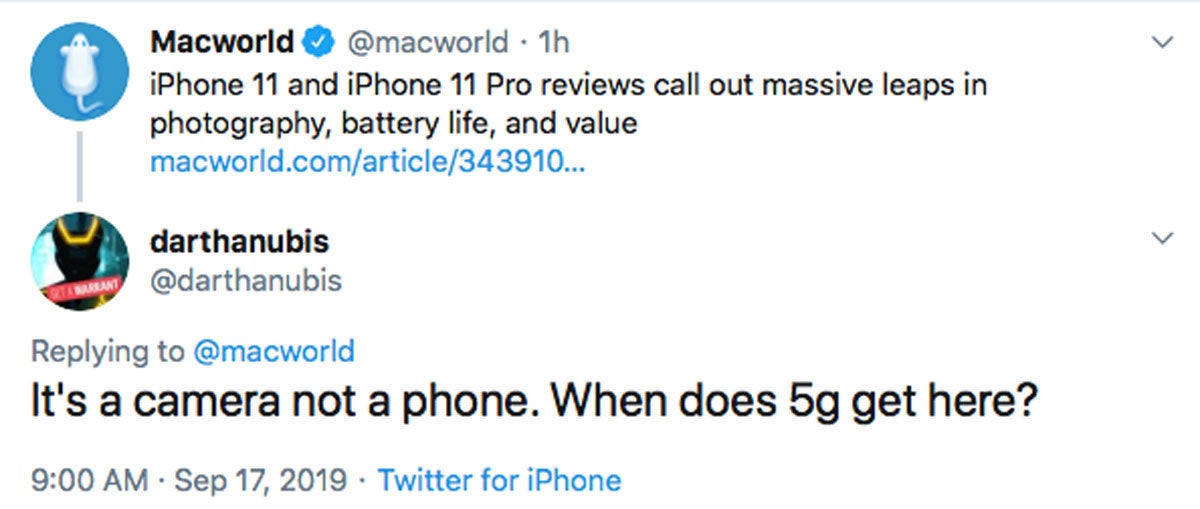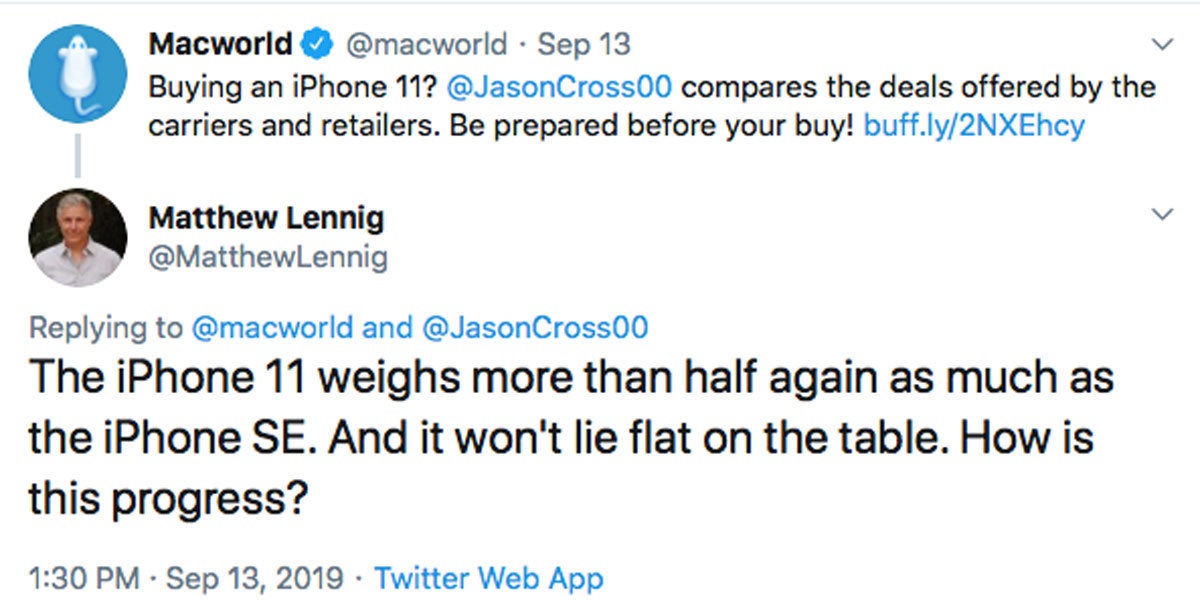 How to subscribe to the Macworld Podcast
You can subscribe to the Macworld Podcast—or leave us a review!— right here in iTunes. Or you can point your favorite podcast-savvy RSS reader at: http://feeds.soundcloud.com/users/58576458-macworld/tracks
The Macworld Podcast is also available on Spotify.
To find previous episodes, visit Macworld's podcast page or our home on Soundcloud.