By this time, iOS 13 has already been installed on iPhones and iPads around the world, though it's poised to be one of the shortest-lived updates of all time, with iOS 13.1 already on the horizon for next week. But now that the initial release of Apple's latest mobile OS has arrived, it's time to once again cast our eyes forward to the inexorable future marching towards us.
Apple likes to say that it skates to where the puck is going, so for those who are interested in the company's future plans, it's always instructive to look at which direction it's going. There's no better way to get that direction than to look at Apple's biggest software release of the year. As I've spent the last few weeks with iOS 13 betas on both my iPad and iPhone, I've had a little time to think about what clues of future plans we can pick out of the mix.
Subscribe and save
Launching alongside iOS 13, Apple Arcade is the company's umpteenth attempt to really get serious about gaming—and it appears that the umpteenth time might be the charm. After years of not really "getting it," Cupertino has landed on a system that seems to benefit developers, customers, and Apple alike. So why stop there?
The App Store is insanely popular, but it's not without its share of challenges, ranging from ineffective search algorithms to a pricing race to the bottom. Developers have become wary of investing time and energy in developing complicated apps that would boast a large price tag, since it's hard to recoup on that investment when you can't guarantee people will find your software, much less be willing to pay for it. More recently, many apps have started to roll out their own subscription options as a better way to fund the continued development of those apps.
Which raises the question of whether Apple might expand the Apple Arcade model to all apps. Could it offer a selection of curated apps for one monthly fee, sharing proceeds out amongst developers? While many developers would probably prefer to have direct revenue from subscribers, the high profile of an Apple-backed option could certainly help bring in customers—plus, Apple's already taking its percentage no matter what. It seems unlikely Apple hasn't at least considered the idea of an app subscription service, though it may very well wait to see how a year or two of Apple Arcade shake out first.
Leave the Apple Watch alone
Though it's not strictly an iOS 13 feature, the arrival of watchOS 6 heralds a first for the smartwatch, which now has its very own App Store. You can search for, buy, and download apps directly onto the watch without having to make a pit stop on your phone. That removes a significant hurdle, moving the Apple Watch one step closer to becoming a self-sufficient device.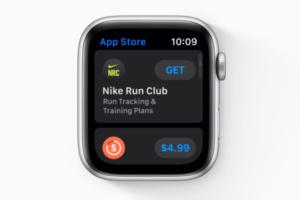 It's not hard to track the progression of the Watch along the same lines as the iPhone itself: For the first several years, setting up an iPhone still meant having a computer to connect it to, but as it got more powerful and complex—and became the main device for many people—the iPhone was eventually let off its tether. Today, there are plenty of people who never connect their smartphone to a computer.
The Apple Watch seems likely to go the same route. With its own LTE connection, there's no reason it couldn't eventually become an independent device that doesn't even require one to own a smartphone. There are challenges left to overcome, to be sure, but who predicted that we would all be carrying supercomputers in our pocket? Having them on our wrist hardly seems that much more outlandish.
Location, location, location?
We already know Apple's making a big push in location with iOS 13. The new Find My app combines features of Find My iPhone and Find My Friends, bringing those features front and center. In addition, Apple is adding a complex system that helps users find devices even when they're not online, using Bluetooth on the massive numbers of Apple devices available. On top of all of that, the U1 chip in the iPhone 11 Pro and iPhone 11 promises to make location directional and hyper-accurate.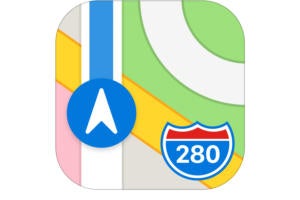 There are a bunch of possible implementations for this, everything from smart home tech that knows what room you're in to cars that you can unlock using your Apple Watch or iPhone to hyperlocal weather. But one other place where you might see this location tech leveraged that might seem like a no-brainer is Maps.
Apple made big strides with Maps in iOS 13, but the amount of time and money that it's invested in building out the infrastructure for it isn't what you spend on a single upgrade for just one release. Location is everything, and the ability to see (anonymously of course) where there are large numbers of devices could help things like traffic monitoring, routing, and even how crowded a business or restaurant is. One thing's for sure: we've only just scraped the surface of Apple's location ambitions.