Whether you have a new iPhone 11 or just upgraded an old device to iOS 13, you might have noticed a change that isn't for the better—your location-based smart devices might not be working anymore. Rest assured, that's not a bug, it's a new security feature and it's easy to fix.
iOS 13 introduces a host of new tracking features designed to give you a greater awareness of the apps that are using your location. For example, iOS will periodically serve pop-up reminders that let you know which apps are using your location in the background, so you have the option to shut it down.
Also new is the dialogue box that appears the first time you install an app. Instead of the Always, Never, and While Using App options you saw in iOS 12 and earlier, there's a new Allow Once option that replaces Always. What that means is you'll allow the app to use your location information while the app is open but shut it down once it's closed.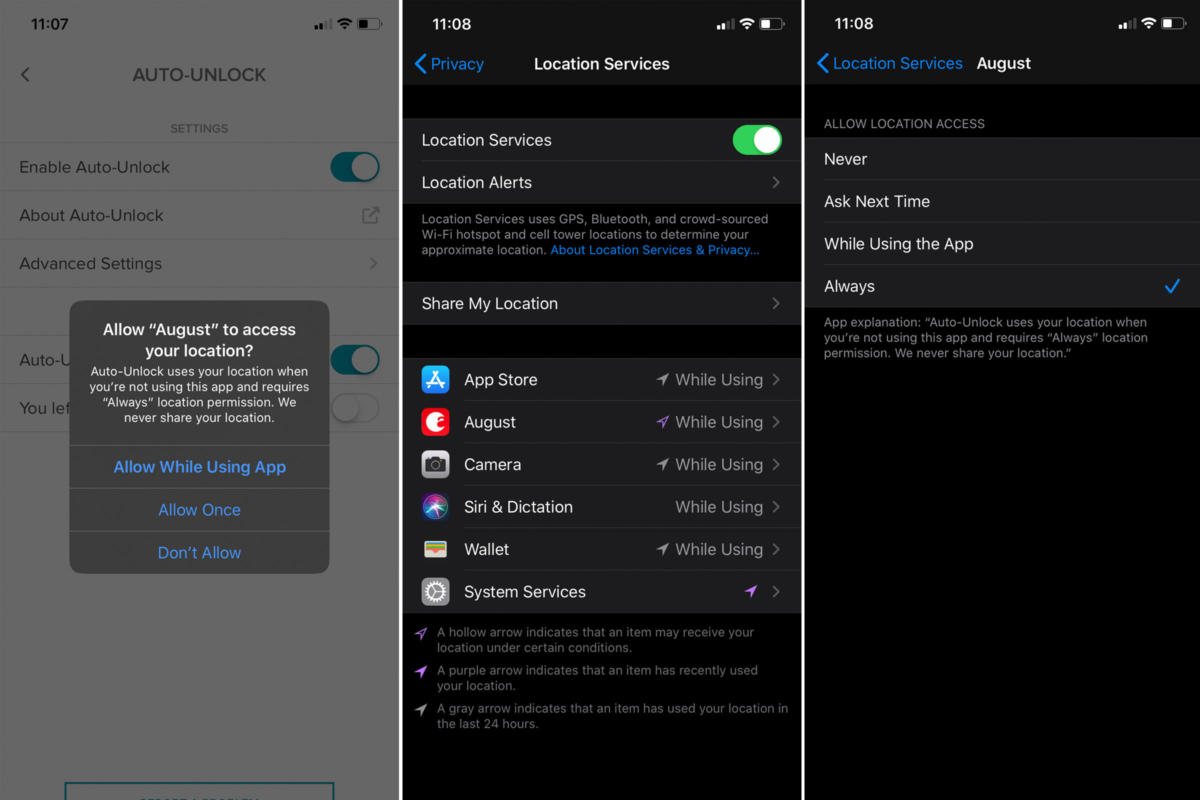 That obviously causes issues with certain smart home devices that rely on your location data to automatically unlock doors and turn on lights when you enter your house. Simply put, if you've selected Allow While Using App, the service in question won't be able to tell where you are unless the app is open.
But there's an easy fix. Even though Apple doesn't supply it as an option in the location pop-up, it's still there in settings. Just head over to Privacy and then Location Services, and you'll see a list of apps that have asked for your location. Tap the name of the app you want to change, and you'll see an Always option inside, assuming the permission has been cleared with Apple. There will even be a small description of why it needs your location data.
And then it'll work. Just note that you'll need to make this change every time you download a new app that needs your location in the background.