iCloud Photos is a fantastic way to sync your images and videos across all the devices you own that use the same Apple ID for iCloud, have access anywhere via a web browser to the same media at iCloud.com, and let Apple effectively perform a backup (or extra backup, depending on your configuration) of all your media.
But iCloud Photos is for devices, not people. When it comes to sharing pictures and movies with other people, it's not a robust solution. You can use Shared Albums, which let you invite people or create a publicly accessible album that anyone with the URL can access. This is great for an event or a pool of photos that families might share of each other's kids and pets.
It's not manageable beyond a relatively small number of images and videos, however. Many readers send us email asking for help sharing their entire Photos library. It's simply not possible currently with Apple's device- and account-centric approach. (Family Sharing increases the amount of services and features it encompasses with each new operating system release, but pooled photos are still not part of the option.)
The best bet for most people is Google Photos. Instead of being device-centric with a cloud-based sync part, Google Photos—like many Google products—is cloud focused, allowing you access, download, or sync data on devices or via Google's web apps. With Google Drive for macOS and Google Photos for iOS and iPadOS, you can automatically sync images you import to specified folders. (You'd need to export your Photos Library and then import it; Google doesn't have an automated method.)
If you have an existing Google account that you want to share from, Google has an option that lets you share all photos with a single person, who it calls a "partner."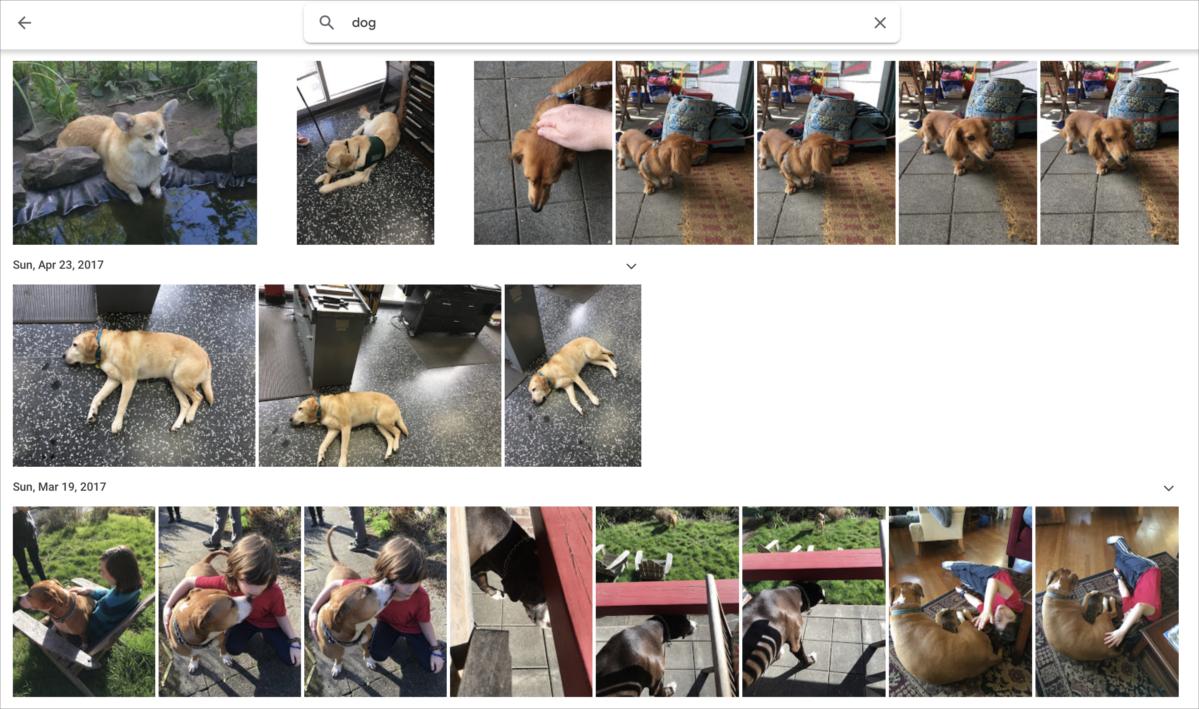 If one person isn't enough, you could create a new, separate Google account that you and others all log into and use for photo and video sharing. The limitation is that Google Drive in macOS and in some Google apps, you can't switch freely between accounts. If you or others already use Google features in macOS, iOS, and iPadOS, this may not work for automatic synchronization. Instead, you could use a browser to upload media and view the contents of a Google Photos library, as you can switch among accounts in a browser.
Google has an interesting unlimited media option for Google Photos. If you're willing to let very high-resolution photos and videos be downsampled, you can store as much media as you like. The limit is 16 megapixels for images (roughly 4920 by 3264 pixels for a standard-ratio camera) and 1080p for video. Above that, it's resized to the limit.
To store all unaltered versions of your media, no matter how large it is, you can pay Google for additional storage. The company includes 15GB with a free account, which covers email, photos, and Google Drive files. Above that, the charge is $2 a month for 100GB, $3 a month for 200GB, and $10 a month for 2TB. Google offers discounts for paying for 200GB or 2TB a year at a time, too. (You can even get larger quantities, like 10TB.)
One bonus of using Google Photos? Its web app is quite fast and full-featured compared to iCloud.com. And it has a much larger set of items it can recognize automatically and let you search by.
This Mac 911 article is in response to a question submitted by Macworld reader Jay.
Ask Mac 911
We've compiled a list of the questions we get asked most frequently along with answers and links to columns: read our super FAQ to see if your question is covered. If not, we're always looking for new problems to solve! Email yours to mac911@macworld.com including screen captures as appropriate, and whether you want your full name used. Not every question will be answered, we don't reply to email, and we cannot provide direct troubleshooting advice.