What's to like about the Apple Watch Series 5 and the new iPad? Stay tuned and we'll tell you! Plus, your hot takes! That and more are all in this episode of the Macworld Podcast.
This is episode 670 with Leif Johnson, Roman Loyola, and Michael Simon.
Listen to episode 670
Watch episode 670
We broadcasted the show live on Wednesday, October 2 at 10 a.m. Pacific. You can watch it on Twitter.
Giveaway: Win a brand-new iPhone 11 Pro Max and a copy of AnyTrans
Macworld has teamed up with AnyTrans—the iPhone manager that helps users transfer, manage, and back up their iPhone content from one place—to give away a free 64GB space gray iPhone 11 Pro Max to one lucky Macworld reader, along with a lifetime license of AnyTrans.
To sign up to win, click on the link below for the entry form. The contest runs through Tuesday, October 15 at 11:59 p.m. Pacific. We'll announce the winner on the Macworld Podcast at 10 a.m. Pacific on Wednesday, October 16.
Get more details and enter to win an iPhone 11 Pro Max and a copy of AnyTrans
Apple Watch Series 5 articles
Articles about the new iPad
Your hot takes
We love hearing from you. Let us know what you're thinking via email at at podcast@macworld.com, or you can contact us through Twitter ( @macworld) or on Facebook.
These comments caught our eye this week.
Writng on the wall for Apple TV?: from @vg_clint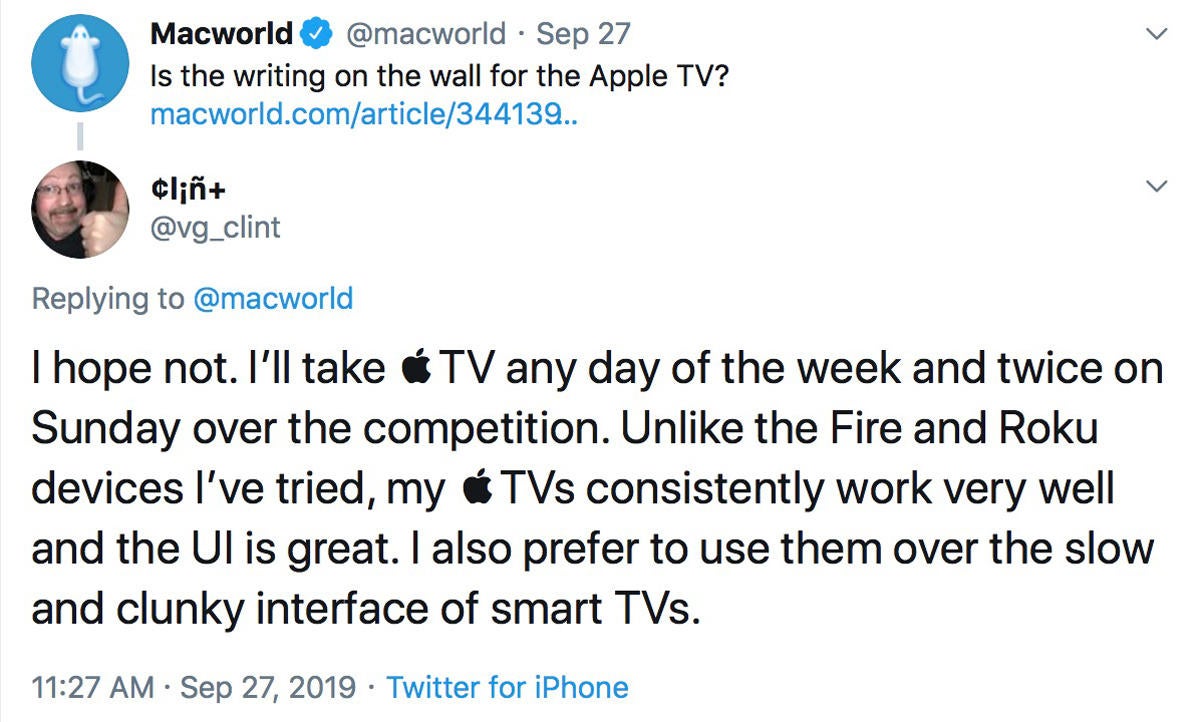 Writng on the wall for Apple TV?: from @YesYepYeahYah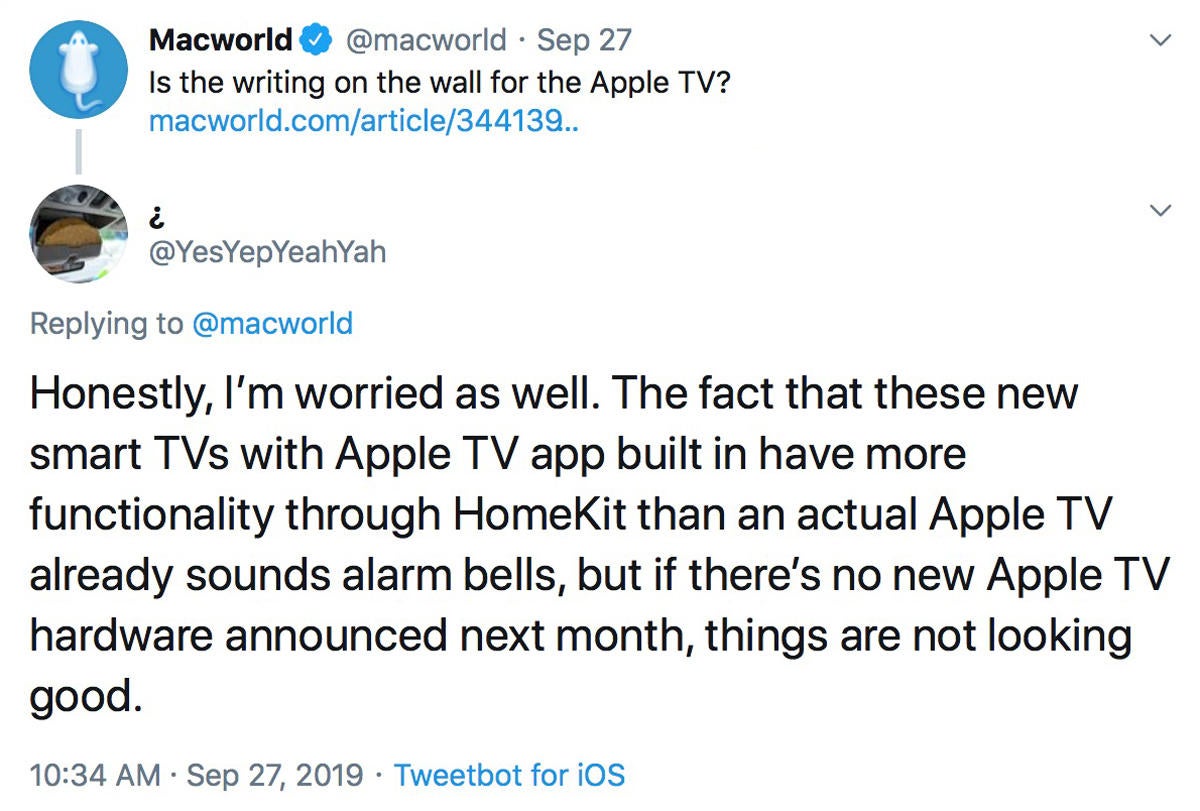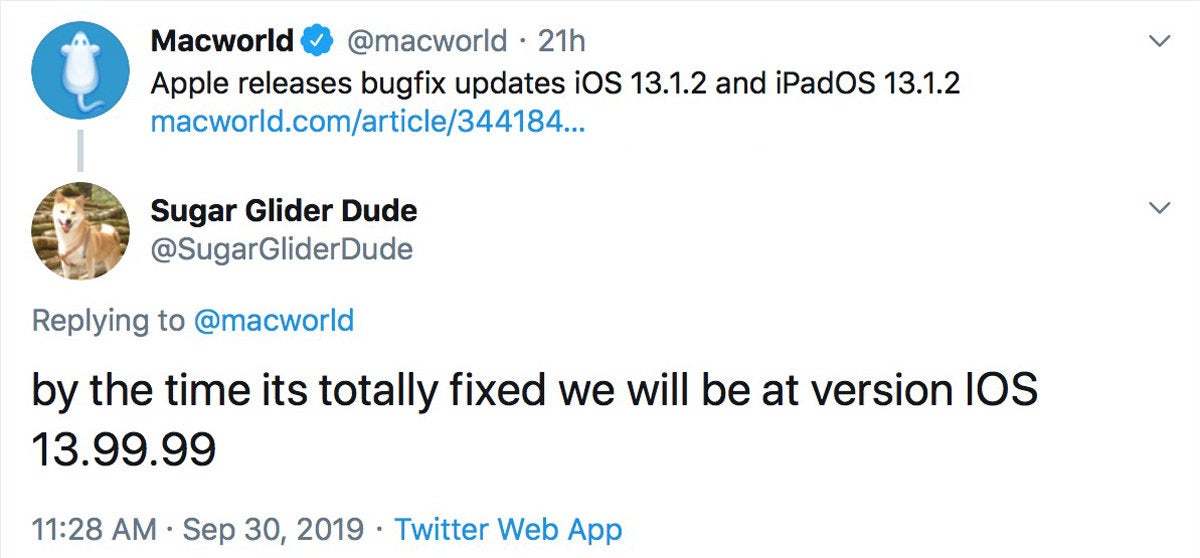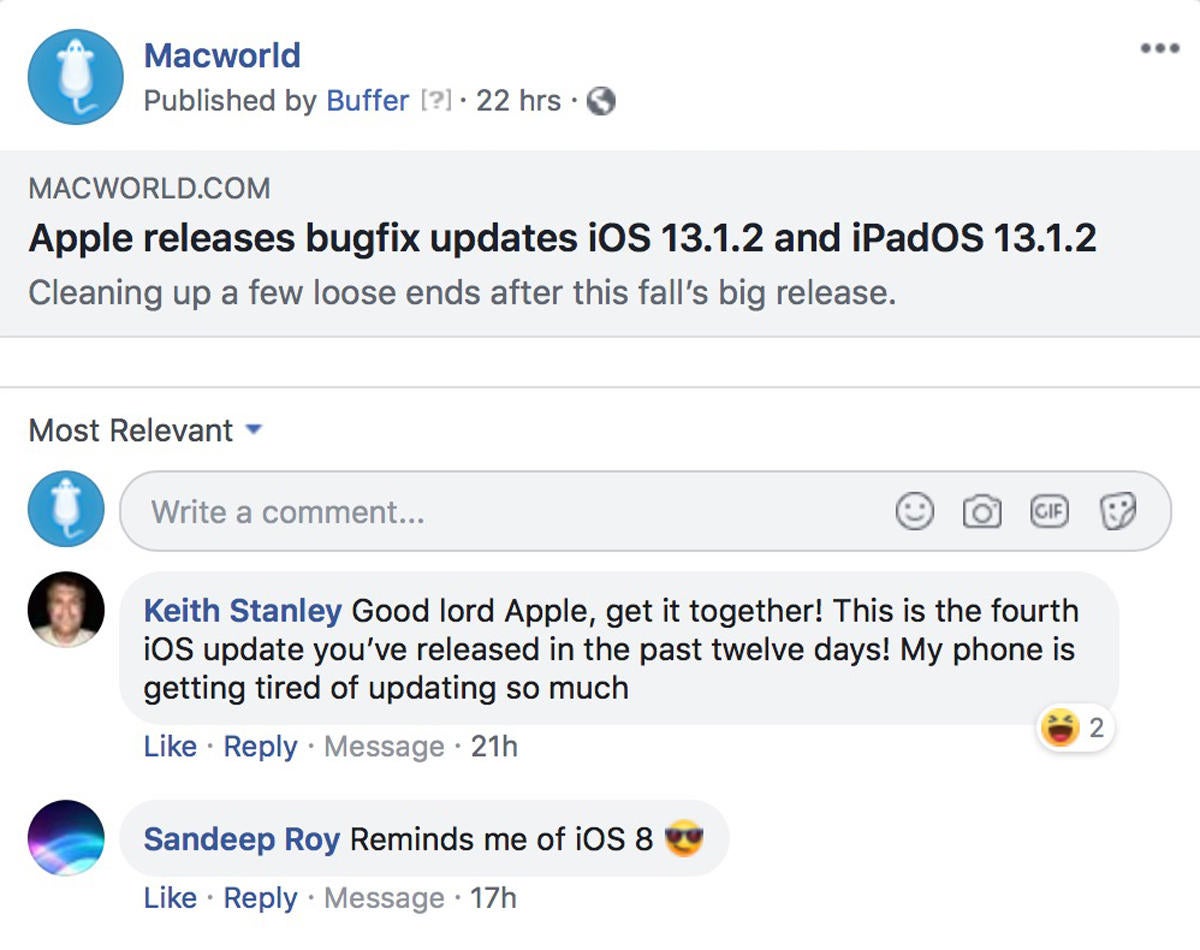 How to subscribe to the Macworld Podcast
You can subscribe to the Macworld Podcast—or leave us a review!— right here in iTunes. Or you can point your favorite podcast-savvy RSS reader at: http://feeds.soundcloud.com/users/58576458-macworld/tracks
The Macworld Podcast is also available on Spotify.
To find previous episodes, visit Macworld's podcast page or our home on Soundcloud.