With macOS 10.15 Catalina, Apple killed iTunes, but its heart still beats in different apps across the operating system. Judging by email received, knowing where to find them can be a treasure hunt. Here's how iTunes was split up.
Music
Remember when iTunes was all about music? You no longer have to remember, because the Music app replaces most of iTunes's features and is, true to its name, all about Music. In Music, you find your music library, manage an Apple Music subscription, and purchase songs, albums, and music videos from the iTunes Store. (See, iTunes isn't really dead!)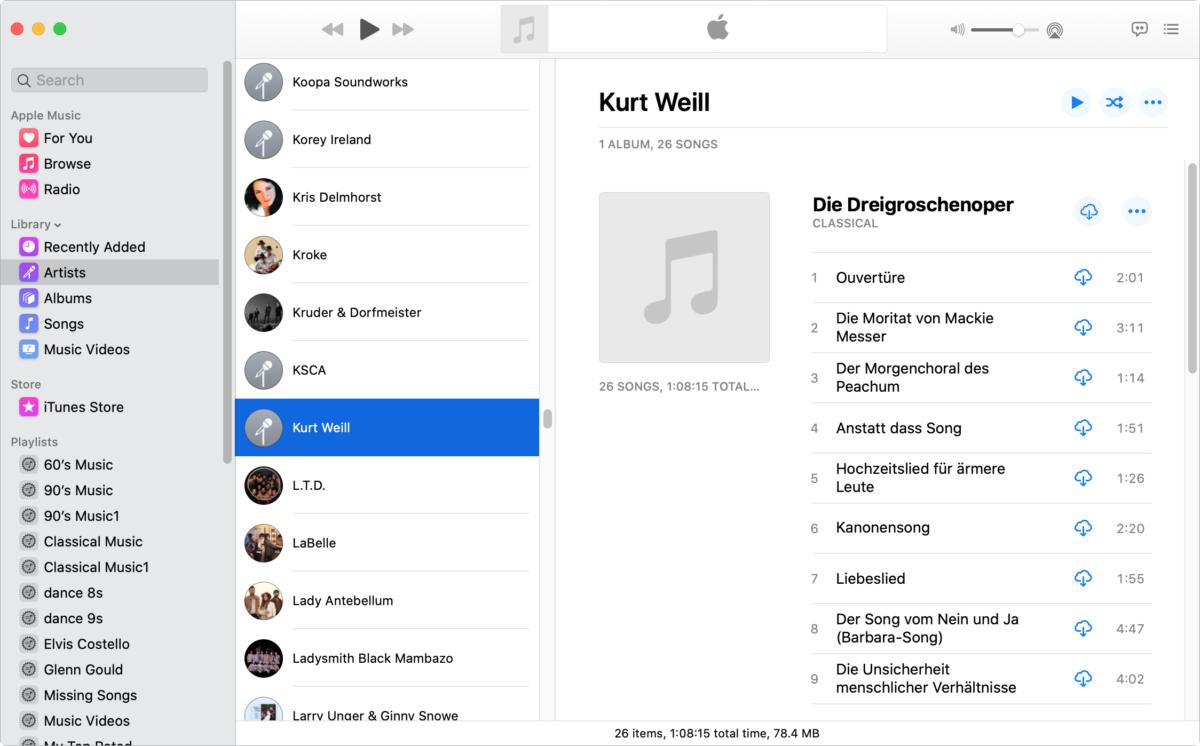 Subscriptions
You used to rely on the iTunes account feature to view and manage subscriptions. That's migrated in Catalina to the App Store. You can reach this either from the Apple ID preference pane's Media & Purchases view by clicking Manage Subscriptions or launching the App Store and choosing Store > View My Account, click View Information, enter your password if prompted, and then under the Manage section, click the Manage button in the line that starts "Subscriptions: number (all time)." That's…a lot of steps. In my account, I see an iOS in-app purchase subscription, an entry for iTunes Match, and my AppleCare+ monthly billing. To exit, click Done and then scroll down to find the second Done button on the Information screen.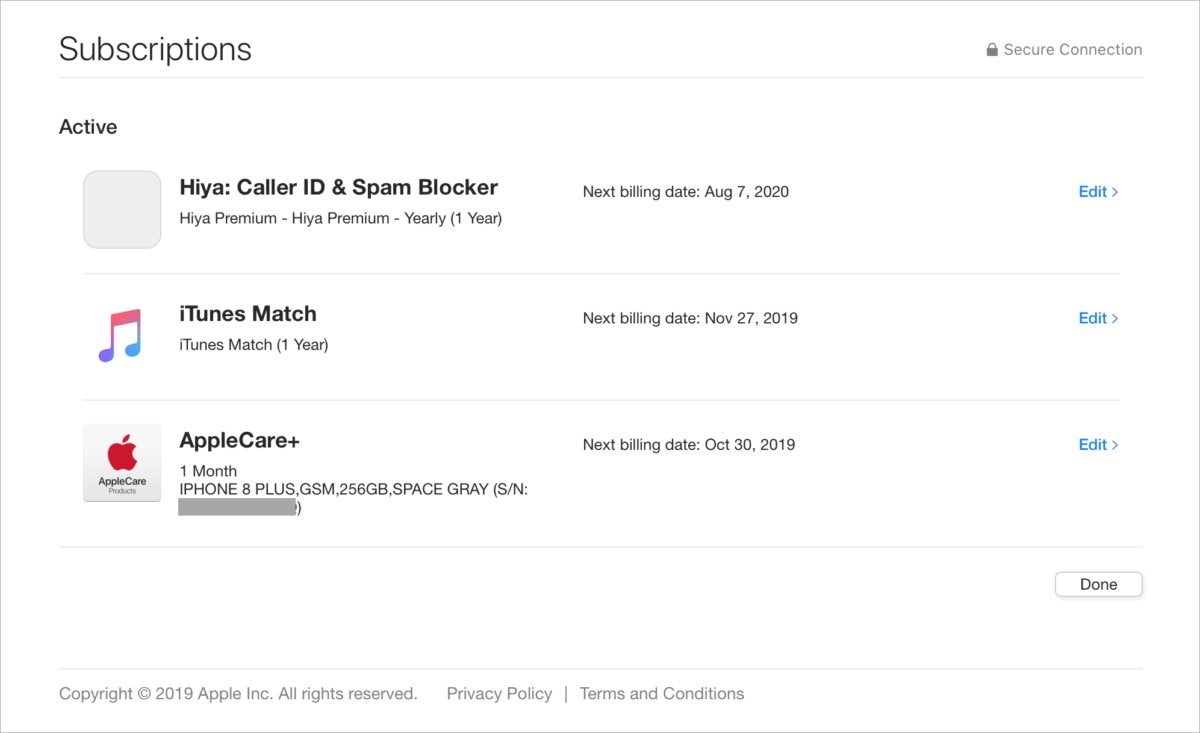 Podcasts
Podcasts were grafted into iTunes many years ago, because it was another form of audio. In Catalina, Podcasts gets its own stripped-down app that handles finding podcasts, subscribing, downloading, and listening.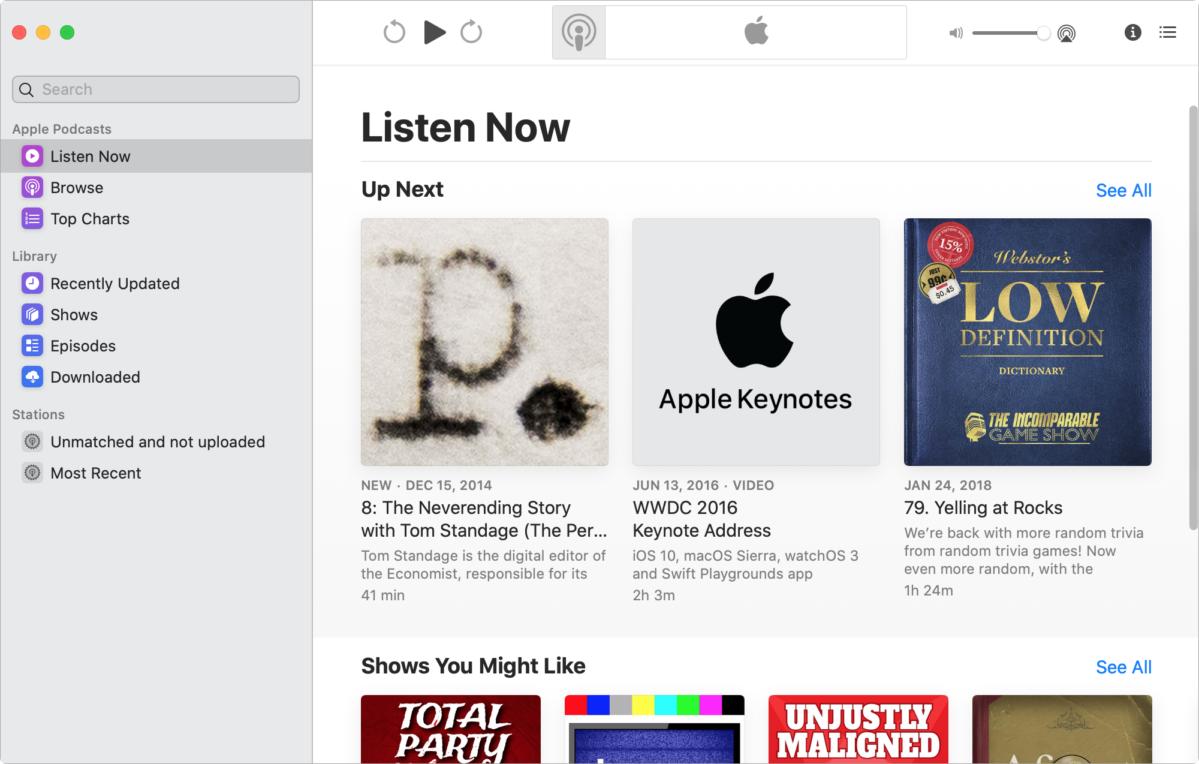 TV
The TV app is nearly identical to the iOS, iPadOS, and tvOS versions. It centralizes your own downloaded, purchased, and rented videos (except music videos), as well as subscriptions to premium services and the upcoming Apple TV+. It also incorporates purchasing, split into Movies, TV Shows, and Kids as in the other platforms' apps.
Voice Memos
For whatever reason deemed appropriate, Voice Memos used to be part of iTunes, and were no longer seen as the right thing to be associated with the new Music or Podcasts. There's a new Voice Memos app that will be quite familiar to anyone who has used it in iOS. It's both where you'll find synced voice memos and where you can record new ones.
Finder: Accessing your iOS device
So you're wondering where you access your iPhone, iPod touch, or iPad when it's plugged into your Mac, since iTunes has been the hub since the iSync software disappeared many moons ago. Apple integrated mobile device settings directly into the Finder, and this is the one we hear the most about.
With an iOS or iPadOS device connected, you see an entry under Locations in the Sidebar in any Finder window. Click it, and the Finder reveals a view that is effectively transplanted from the old iTunes. You can manage backups, set syncing of photos and other media if you don't use iCloud Photos and similar services, and restore or update a device.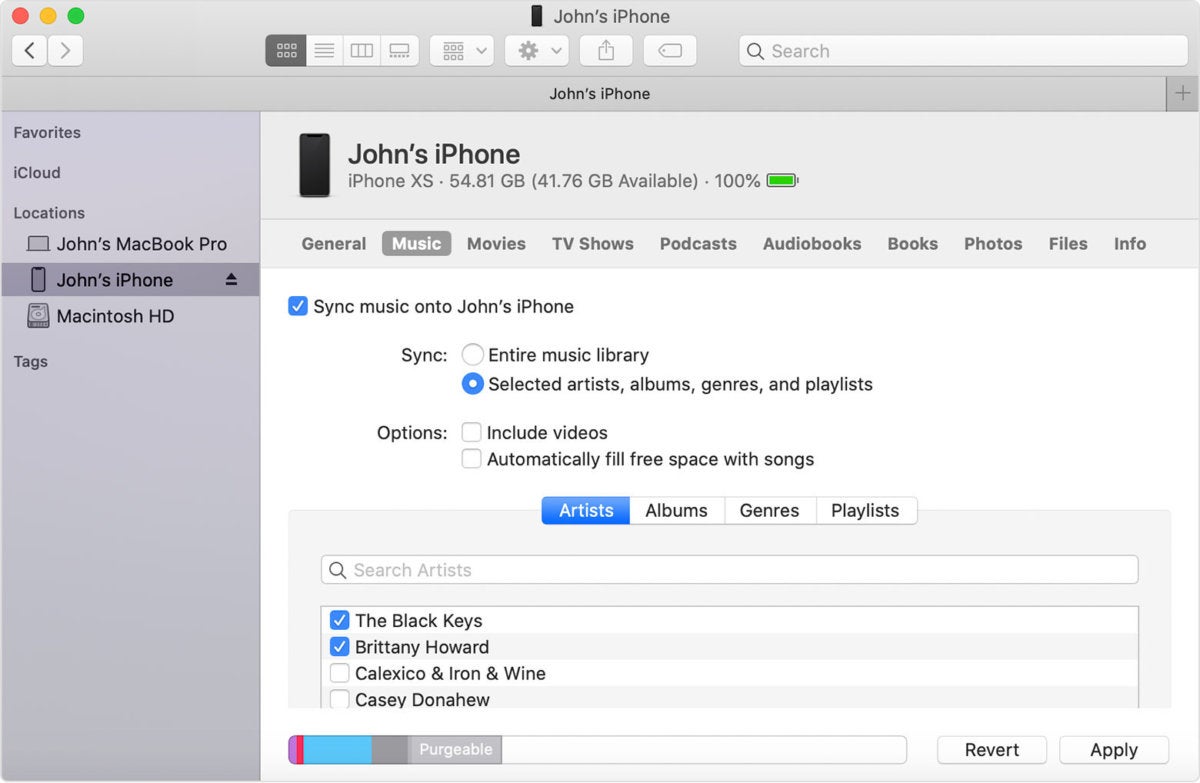 Apple ID logins
With Apple having split apart these different functions, the company also now lets you control which Apple ID is used with nearly all of them. You can use one Apple ID for iCloud syncing via the new Apple ID preference pane, another for the Mac App Store, another for Music, another for Books, and another for TV.
That seems excessive, but I have two accounts for historic reasons, and I know people with three or more. (The Podcasts app has no account option. Choosing Account > View Apple ID opens the iCloud tab in the Apple ID preference pane. But for me, it uses the Apple ID I associated with the App Store, not with iCloud!)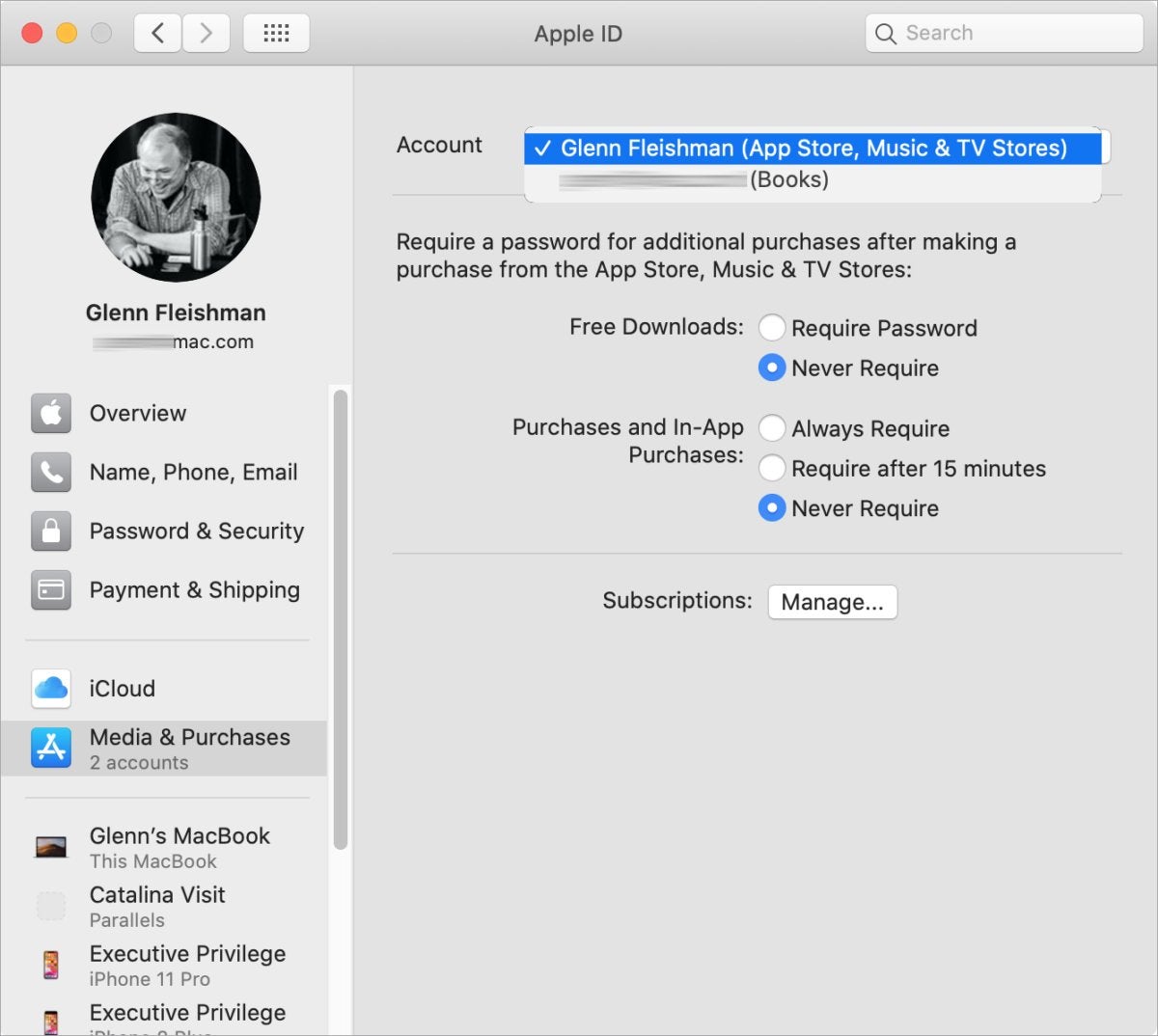 When you're logged into a different Apple ID for various stores and services, you will see either that account or a popup menu with all of the different accounts in the Apple ID preference pane under Media & Purchases.
Ask Mac 911
We've compiled a list of the questions we get asked most frequently along with answers and links to columns: read our super FAQ to see if your question is covered. If not, we're always looking for new problems to solve! Email yours to mac911@macworld.comincluding screen captures as appropriate, and whether you want your full name used. Not every question will be answered, we don't reply to email, and we cannot provide direct troubleshooting advice.