Apple Arcade, the new gaming subscription service, is now available on the iPhone, the iPad, the Apple TV, and the Mac. After playing Apple Arcade across all those devices, the iPad currently offers the ideal blend of performance, optimization, comfort, ease of use, and general gameplay experience.
That may change in the future—hopefully sooner than later—with more games and optimization. But right now, if you consistently want to get the most out of Arcade, reach for Apple's tablet. Here's why.
The displays are large enough to enjoy the games
Latter-day iPhones are capable of running every Apple Arcade game, but let's be real: They're phones. In the optimal case of the iPhone 11 Pro Max, you're still playing on a screen that's only 6.2 inches wide by 3.06 inches high (horizontally), and if you're not playing with a controller, your fingers end up blocking a good chunk of that real estate. And if you are playing with a controller, you'll end up looking at the tiny screen from at least a couple of feet away.
The Apple TV 4K is probably the best device for comfort, and an iMac wouldn't be far behind. But as we'll see, there are optimization issues with both.
iPad screens, though, are large enough to minimize the issues associated with playing with your fingers, and if you play with a controller, they provide a comfortable viewing area. Even the iPad mini has a display size of 8 inches by 5.3 inches, and while that's not huge, the extra width makes far easier to enjoy—and see—the action compared to playing with an iPhone.
iPads support all the games
If you simply want to be sure you can play all the things when new Apple Arcade games come out, you can't go wrong with an iPad. The iPhone gets the same games the iPad does (so far), but right now there are gaps in the libraries for both the Apple TV and Mac. That's unlikely to change, as some games like Patterned are simply better suited to touchscreen devices.
And at the moment, at least, you can typically fit the entirety of Apple Arcade on any iPad thanks to the games' relatively small file sizes, so you'll never want for digital entertainment on, say, flights without Wi-Fi.
iPads are portable
Along those lines, iPads may have larger screens than the iPhone, but they're still pleasantly portable. Apple's tablets are only about as thick as a legal pad, and if you use a case like Apple's Smart Folio, your bag should still have plenty of room left over.
With an iPad, you arguably have a gaming device that's even more portable (and useful) than a Nintendo Switch—with the caveat that a controller will end up taking up a lot more room in your bag. But about that…
iPads work really well with controllers
You've probably heard Apple Arcade referred to as a mobile gaming service, but it's more complex than that. You can play the majority of Apple Arcade games with a controller (in part because they're meant to be played with the Apple TV, as well), and in many cases—if not most—you'll have more fun if you play with a gamepad.
There's a chance it won't even cost you anything extra. If you have a Sony DualShock 4 controller or a Bluetooth Xbox One controller already sitting around your house, they're incredibly easy to set them up on Apple's tablet.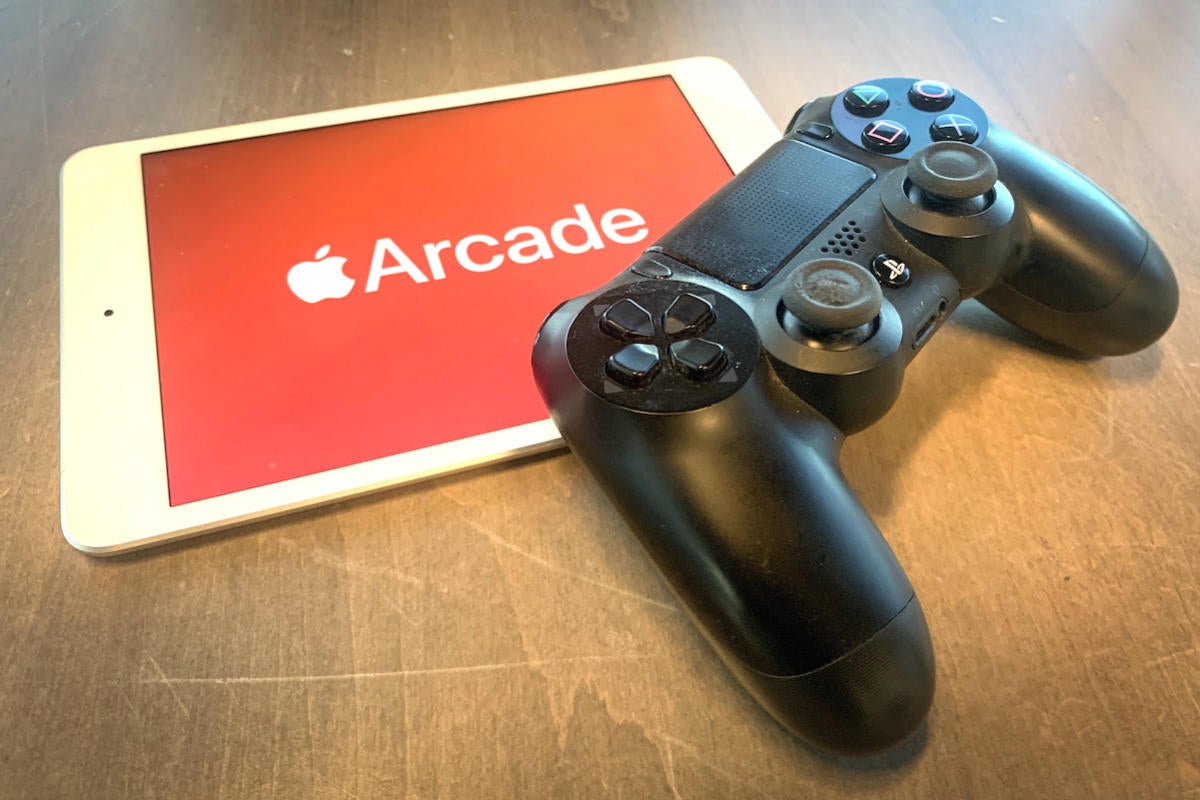 Most Apple Arcade games run well on iPads
Both the iPhone and the iPad run Apple Arcade games well, but again, you have the advantage of a bigger display and reliable performance on a recent iPad. During a marathon playthrough of all Apple Arcade games at launch, only one game had a problem—and that cleared up after an update.
Not so with the Apple TV 4K, which would otherwise be my favorite device for playing Apple Arcade. Some games struggled to load, and other games were saddled with annoying frame rate issues. Dropping the resolution down from 4K to 1080p through the Settings app helped, but that's not ideal, especially if you watch movies and play games on the Apple TV on a regular basis.
It's likely partially an optimization issue, as some graphically complex games like Sayonara Wild Hearts run fine. The A10X Fusion chip in the Apple TV 4K is somewhat comparable to what you'll find in the Nintendo Switch, and that system handles graphically complex games more capably. If Apple wants the Apple TV 4K to take off as a premier Apple Arcade machine—and it'd be wise to do so—it needs to release new model with a better chip.
As for the Mac? Well, it struggles. Granted, Apple's service has only been live on the Mac for a little over a week, but the Mac is where you'll most likely to encounter poor frame rates or lag. The performance varies greatly depending on which Mac (or game) you're using, of course, but even some of the simplest Apple Arcade games tend to hog the CPU.
Take the city-building sim Mini Motorways. A mere 15 seconds or gameplay passed before my 2017 15-inch MacBook Pro started to sound as though it were ready to take off. This could be one of the best arguments for an ARM-based MacBook to date.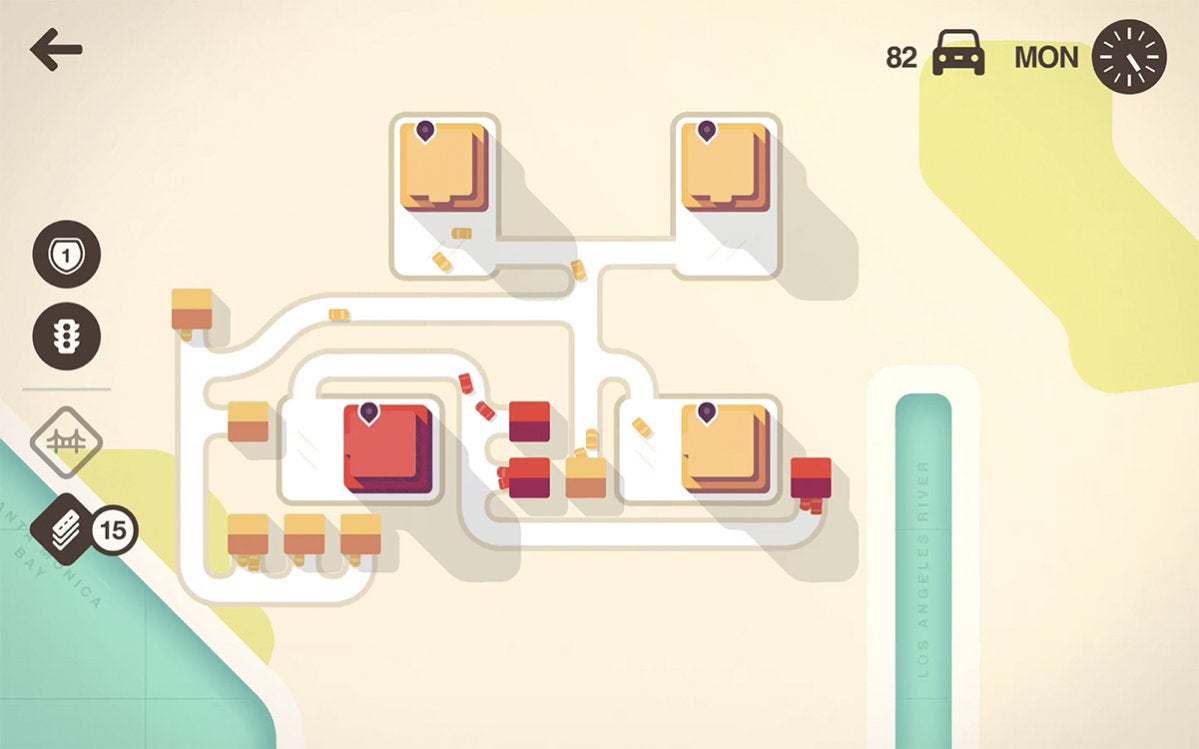 You can avoid most of these problems by playing on an iPad. The games typically run well, they're usually not taxing the machine, and heck, if nothing else, it's quieter to play them that way.
A new iPad is relatively affordable
If you're not already part of the Apple ecosystem and you just want an inexpensive device for playing Apple Arcade—and I've heard this a lot over the last month—the iPad is one of your best points for entry. The brand-new 10.2-inch model only costs $329 for the 64GB configuration, and you can often find last year's 9.7-inch model selling on Amazon for around $250. In fact, last year's model has the same processor (but with a gig less of RAM), so it won't hobble your performance.
If you've already got a Sony PlayStation DualShock 4 or recent Xbox One controller lying around at home, you also won't have to buy a controller. And once you're done playing, you've got a good device for reading, browsing, watching movies—and possibly even working.
Sure, a more powerful iPad like the iPad Air would be an even better deal, but Apple Arcade games seem to run fine on the low-end model
The second-best option would be the 32GB or 64GB Apple TV 4K, which sells for $179 and $199, respectively. Though, some games perform relatively poorly on the Apple TV, and it doesn't have access to the entire library of games.