Even as iPhones and iPads have dramatically increased internal storage, you can still fill them with music, photos, and videos—and attachments sent along with messages. Apple lets you delete these attachments, although it's a bit of a convoluted process. Remarkably, these deletions don't sync across your devices with Messages enabled in Cloud—even though the messages themselves do sync.
Here's how to manage attachments in Messages.
Delete attachments in iOS and iPadOS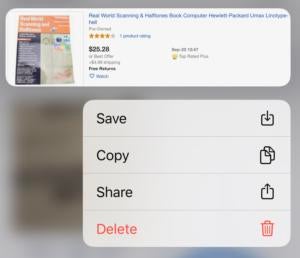 Hold on, as there are a number of steps involved to get to the right view:
Launch Messages.

Find the conversation from which you want to delete attachments and tap it.

Tap the avatar of the person at the top of the Messages window.

From the set of icons that fade in to appear below the avatar, tap the Info (i) icon.

Swipe up until you see attachments at the bottom of the Details sheet. These are divided into Photos, Links, and Attachments.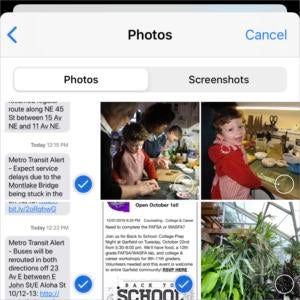 Now you have a couple of options:
Hold down on any item and a pop-up menu appears. You can tap Delete and confirm deletion to remove the item.

If more than four items appear in a category, tap See All Category. Now you can either hold down as above or you can tap Select, tap individual items, then tap Delete and confirm.
There's another way to reach just large attachments: go to Settings > General > iPhone Storage > Review Large Attachments. iOS and iPadOS list attachments that can be deleted in order of size, from largest to smallest. You can swipe left and tap Delete to free up storage this way, too.
Delete attachments in macOS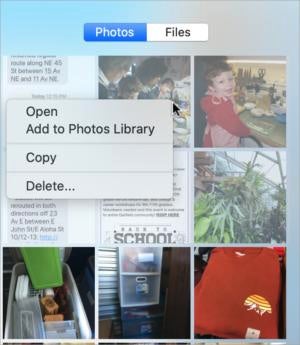 It's a little easier to get to the deletion option in macOS 10.15 Catalina, and it works the same way in earlier versions, too:
Launch Messages.

Click the conversation that contains the items you want to delete.

Click Details in the upper-right corner.

In the pop-down window that appears, you can select between Photos and Files.

Control-click on a single image or a selection of images (you can use Shift-click and Command-click to add to the selection), choose Delete from the pop-up menu, and the confirm the deletion.
This Mac 911 article is in response to a question submitted by Macworld reader Paul.
Ask Mac 911
We've compiled a list of the questions we get asked most frequently along with answers and links to columns: read our super FAQ to see if your question is covered. If not, we're always looking for new problems to solve! Email yours to mac911@macworld.comincluding screen captures as appropriate, and whether you want your full name used. Not every question will be answered, we don't reply to email, and we cannot provide direct troubleshooting advice.