While Time Machine in macOS 10.15 Catalina still can't back up to a directly connected APFS-formatted drive—only to one formatted with the older HFS+ filesystem—you can back up over a network to most volumes that can be shared, including other Macs.
There's a semi-hidden feature in the Sharing preference pane that you can set up:
On the destination Mac, open the Sharing preference pane.

Click File Sharing Service, or check its box if it's not already turned on.

Under Share Folders, click the + to add a folder.

Navigate in the dialog box to the Shared folder in the Home folder. Select it and then click Add.

If you're not concerned about other users on the network leave the Users options for access permissions as they stand (all set to Read & Write). If you want to limit it to logged in users, click Everyone and set the permission to No Access. (You can also disable the other two options an add individual users there.)

Now Control-click the Shared folder in the Shared Folders list and select Advanced Options.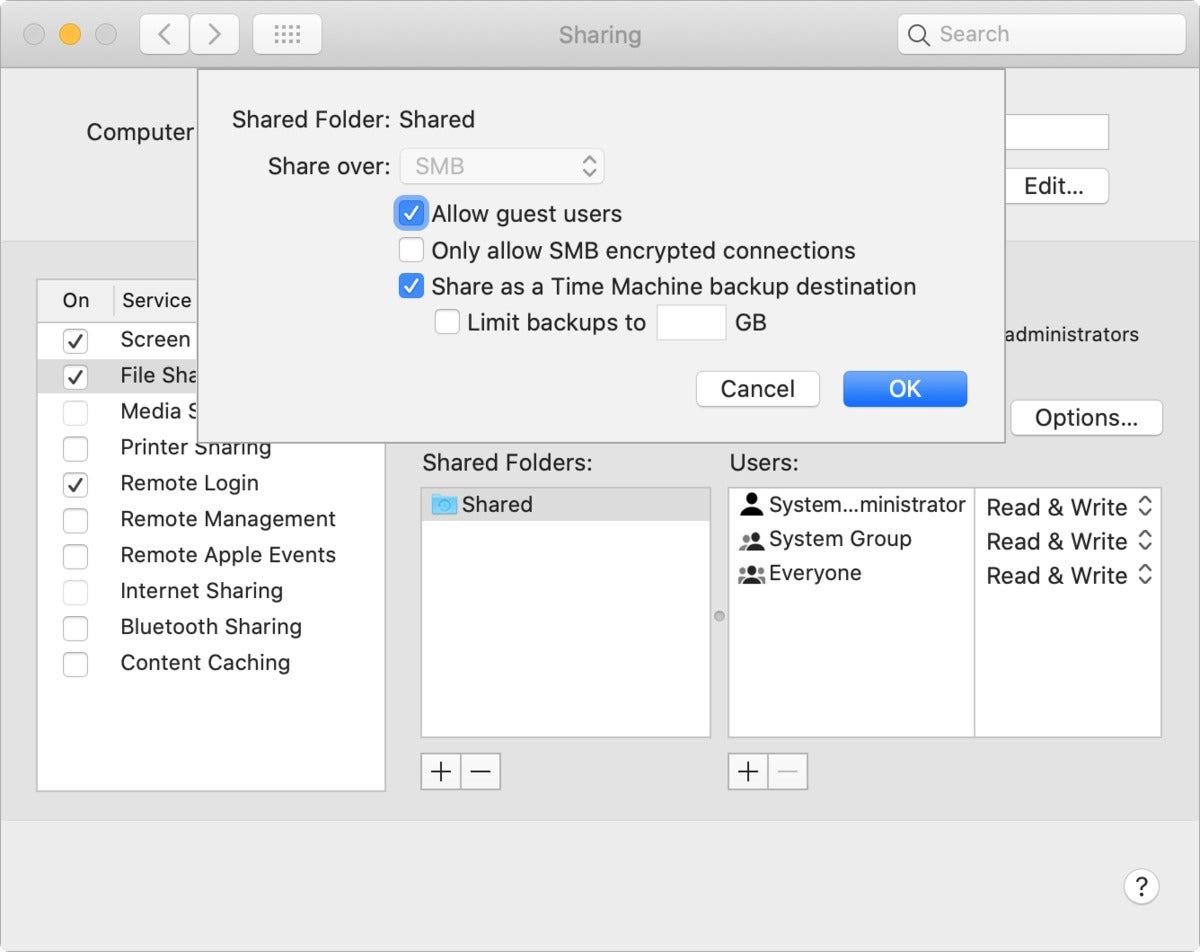 Check "Share a a Time Machine backup destination," and optionally check the "Limit backups to number GB" to prevent backups from overwhelming this machine.

Click OK.

On any other Mac on the network, open the Time Machine preference pane.

Click Select Disk.

The shared volume should appear under Available Disks and note that it's "on 'computer name'" with the same name as appears in the Shared preference pane on the shared computer.

Select the volume and click Use Disk.

If you opted in step 5 to require an account to use the folder, you will be prompted to enter the username and password of the macOS account at this step, and the drive will be mounted.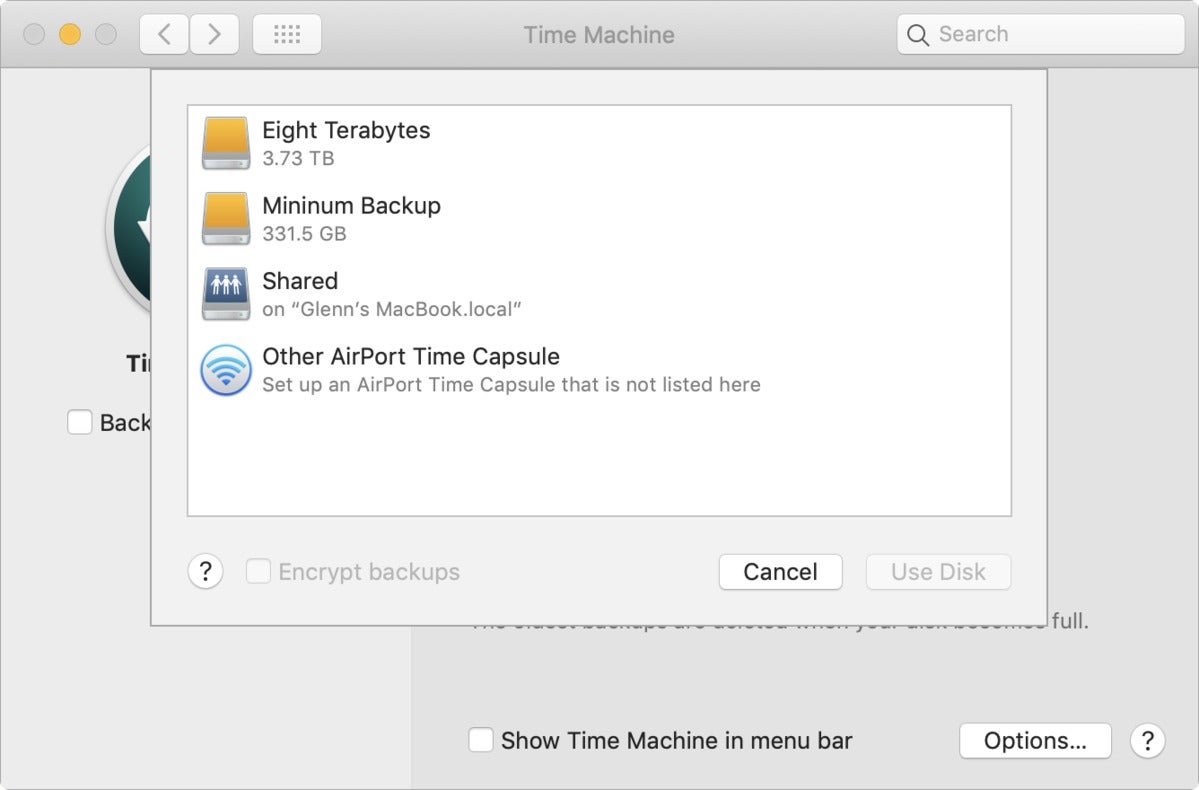 Now the Shared folder-as-a-volume appears as a selected volume. I've found in testing that even if you specify a limited amount of Time Machine storage, the Time Machine preference pane still shows all available storage remaining on the target volume.
This Mac 911 article is in response to a question submitted by Macworld reader David.
Ask Mac 911
We've compiled a list of the questions we get asked most frequently along with answers and links to columns: read our super FAQ to see if your question is covered. If not, we're always looking for new problems to solve! Email yours to mac911@macworld.com including screen captures as appropriate, and whether you want your full name used. Not every question will be answered, we don't reply to email, and we cannot provide direct troubleshooting advice.