Apple TV+ is here! Let's talk about our experience with the video streaming service, and share our thoughts on the shows, such as The Morning Show, For All Mankind, Dickinson, and more. That's the focus of this episode of the Macworld Podcast.
This is episode 675 with Jason Cross , Leif Johnson, and Roman Loyola.
Listen to episode 675
Apple TV+: Get info
Here are a few links to get more information about the stuff we talked about on the show.
Your hot takes
We love hearing from you. Let us know what you're thinking via email at podcast@macworld.com, or you can contact us through Twitter ( @macworld) or on Facebook.
These comments caught our eye this week.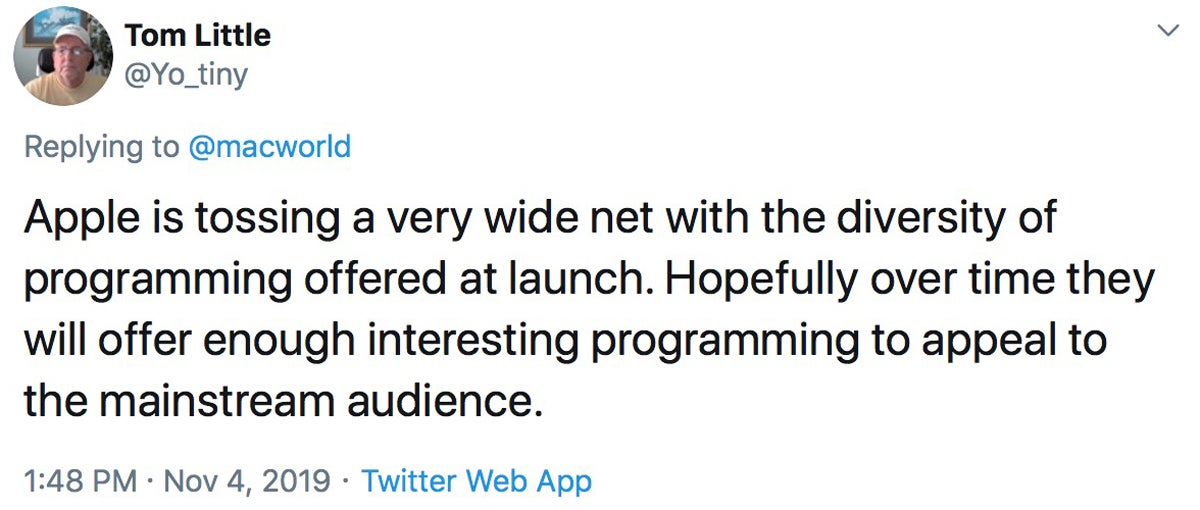 How to subscribe to the Macworld Podcast
You can subscribe to the Macworld Podcast—or leave us a review!— right here in iTunes. Or you can point your favorite podcast-savvy RSS reader at: http://feeds.soundcloud.com/users/58576458-macworld/tracks
The Macworld Podcast is also available on Spotify.
To find previous episodes, visit Macworld's podcast page or our home on Soundcloud.