It's not the first and it won't be the last, but Wednesday's announcement of the 16-inch MacBook Pro is probably the clearest sign thus far that Apple has changed its priorities when it comes to the Mac.
It's a process that's been visible in public for a couple of years now, and it's not quite done—but here in the latter half of 2019, we're getting our clearest look at a company that got out of sync with some of its most important customers and has realized it needs to change some of its assumptions about product design.
Tweaking Jobs's Law
Apple is clearly guided, at least in part, by a design philosophy that considers size and weight to be the enemy of good. I like to call this Jobs's Law, though it could just as easily be called the Ive Doctrine: Always strive for the next version of your product to be thinner and lighter than the current one.
Most of us would agree that in general, the Ive Doctrine is a good idea. I toted an Apple laptop on my back between home and work (via a long walk to and from a bus stop) every day for nearly two decades. I felt every ounce of it, and rejoiced when I could replace my laptop with a lighter model.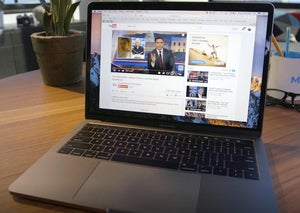 But when Apple shaves off a few millimeters here and a few grams there, it's also limiting the space available for processors and keyboard travel and cooling systems and batteries. You trade ounces for minutes or hours of battery life; fractions of inches are traded for more throttling of processors when they're trying to work their hardest.
At some point, though, Apple's consideration of these trade-offs got too far out of balance. The 2016 MacBook Pro redesign became a flashpoint for unhappiness among the user base of one of Apple's most important products. The laptop was thinner and lighter—but its cooling system wasn't up to the task of keeping up with top-of-the-line processors, its keyboard lacked travel and was unreliable, the Touch Bar replaced the Escape key with a virtual version, and its commitment to an entirely USB-C lifestyle was premature.
Look at the 16-inch MacBook Pro. It's wider, deeper, thicker, and heavier than the laptop it is replacing, the 15-inch MacBook Pro. I'll grant you, the differences are quite small—and the new 16-inch laptop is actually smaller, thinner, and lighter than 2015's 15-inch MacBook Pro, the last version without a Touch Bar and with an Escape key—but the fact that they exist at all speaks volumes.
The way Apple described the new laptop during press briefings in New York City this week also said a lot. Repeatedly, we were told that Apple is listening to its professional customers and giving them what they want. This is a subtle shift, but it's a big deal.
It's not always about faster horses
So often, Apple seems to view the world as one in which its customers don't know what they want until Apple gives it to them. (This is the point where the cliche of early-20th-century customers wanting faster horses instead of automobiles usually gets carted out.) And yes, Apple didn't get where it is by designing products based on market research.
But this approach can go too far, and it's clear that mid-decade Apple product design was too insular. Twice in the last month I've heard Apple marketing representatives discuss how they've taken a product back to the drawing board and redesigned it based on a much larger pool of people than was previously consulted. The AirPods Pro were optimized for fit and comfort based on measuring the ears of a diverse selection of people from all over the world—the implication being that the original EarPods design was not created while taking into account such a diverse population.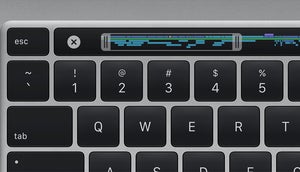 And the new Magic Keyboard on the 16-inch MacBook Pro was the result, according to Apple representatives, of a monthslong research project that involved testing different keyboard styles on a large sample of Apple employees, doing research into physiology, profiling how people reacted to sound and feel while typing—in other words, exactly what you'd expect a major company to undertake when it was considering a major redesign to a vital (and unswappable!) part of one of its most important products.
But again, what's the implication there about how the "butterfly" keyboard was designed? Perhaps that its designers were less concerned with what a diverse range of users wanted, and more concerned with creating something new and innovative that fit into the Ive Doctrine. Apple's marketing folks are never going to say this outright, but even they admitted this week that the butterfly keyboard just didn't have the broad appeal that's necessary for the keyboard design that will be used by every single MacBook Pro user out there.
Add in nerdy features like the return of the Escape key and the "inverted T" arrow design—and we all could've told you back in 2016 that the most enthusiastic MacBook Pro users are exactly the kind of nerds who care about those features—and it's clear that the 16-inch MacBook Pro design is an apology for the past three years.
It's not just this laptop
Apple's change in attitude can be dated back to April 2017, when it convened a small roundtable of tech journalists to announce that it was killing the trashcan Mac Pro and recommitting itself to the pro market, including an unprecedented preannouncement of a new Mac Pro model that will end up shipping 32 months later. I have to wonder if the failure of that old Mac Pro design, combined with a hailstorm of criticism of the MacBook Pro models released in the fall of 2016, led to a moment of realization and recalibration on Apple's part.
(Let's toss in the ongoing saga of the MacBook Air refusing to die despite Apple's best efforts to kill it and replace it with two more-expensive alternatives—another example where Apple thought it knew what its customers wanted and ended up being sorely mistaken.)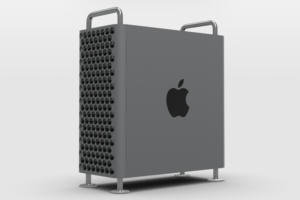 Since that moment, Apple has shipped the iMac Pro, the new Mac mini, a new Retina MacBook Air, the new 16-inch MacBook Pro, and will soon release that long-promised Mac Pro. It's also launched Mac Catalyst to drive iPad apps onto the Mac, and promised SwiftUI as a new way to build apps that can work across all of Apple's platforms.
I'm not going to argue that Apple has made a massive course correction when it comes to creating products—it's not that dramatic. But what has happened, somewhere, is that Apple has reordered its priority list. For the MacBook Pro, that means challenging engineers to make a powerful system with long battery life—and letting them come to a good size and weight for the laptop as a result of that process. Those attributes still matter—of course they do, they matter for any mobile product. But with the 16-inch MacBook Pro, they weren't the primary driver of design decisions—and it shows.
It's a shift that encourages me that the future of the Mac, and of Apple's Mac hardware design, is the brightest it's been in years.