At a Glance
Expert's Rating
Pros
One-click subject selection
Quickly colorize old black-and-white photos
AI technology for more powerful Guided Edits, Auto Creations
Cons
Still no image editing extension for Apple Photos
Elements Organizer can't integrate with iCloud Photo Library
Limited selection of included patterns
Photo import bug in Replace Background
Our Verdict
Infused with artificial intelligence, Adobe Photoshop Elements 2020 takes consumer-focused image editing to the next level, making subject selection, colorizing photos, skin smoothing, and other adjustments almost effortless.
Best Prices Today: Adobe Photoshop Elements 2020
Over three decades, the revolutionary Adobe Photoshop has become an industry standard synonymous with image editing and manipulation. Even if you've never used it, you know what it is.
But the full potential of the Photoshop app isn't for everyone. Despite being more affordable in a monthly Creative Cloud subscription, the feature-packed user interface and advanced tools can overwhelm novice users. That's why Adobe offers a pared-down version earmarked for regular folks, which steps out of big brother's shadow this year with several impressive new tricks.
Image sensei
Adobe Photoshop Elements 2020 marks the sixteenth Mac release (technically 18.0, versions five and seven were Windows-only) of the annual consumer-focused edition, stripping away most of the complexity in favor of a hand-holding approach to image manipulation. If you've been vexed trying to perform relatively simple tasks in Photoshop, then Elements is for you.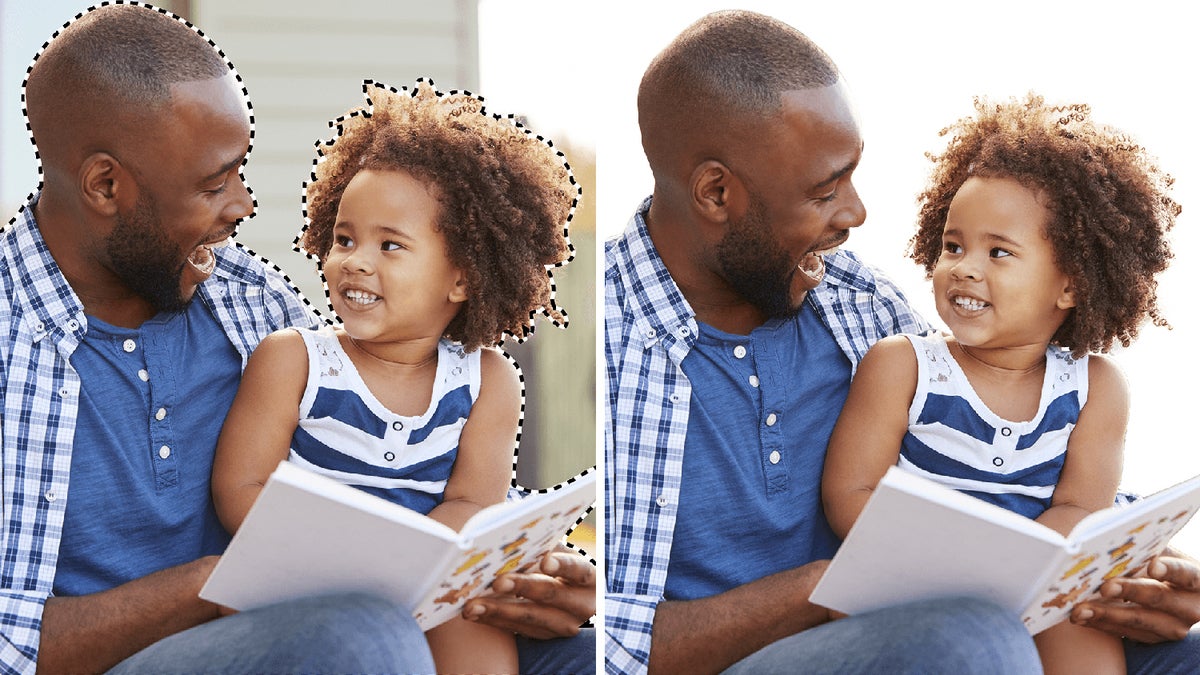 This year, Adobe infused PE2020 with more of the secret sauce baked into big brother Photoshop recently—namely Adobe Sensei, the company's artificial intelligence and machine learning technology. Sensei enables some pretty incredible features that just a few years ago would have required a lot of time, effort, and skill with the full version.
One such feature allows users to automatically select subjects in an image. This comes in handy for replacing backgrounds or extracting objects from one photo to composite into another. What once required tediously drawing around the edge of a subject or repeatedly mashing Quick Selection or Magic Wand tools has now been (mostly) reduced to a single mouse click thanks to the Select > Subject menu option.
The results aren't always perfect and highly dependent upon lighting, background, and other factors, but PE2020 comes awfully close even on challenging photos, at least reducing the amount of time required to make necessary adjustments. Auto selection also makes possible two of the four new Auto Creation tools to add faux depth of field or convert backgrounds to black-and-white, which helps make subjects in the foreground stand out.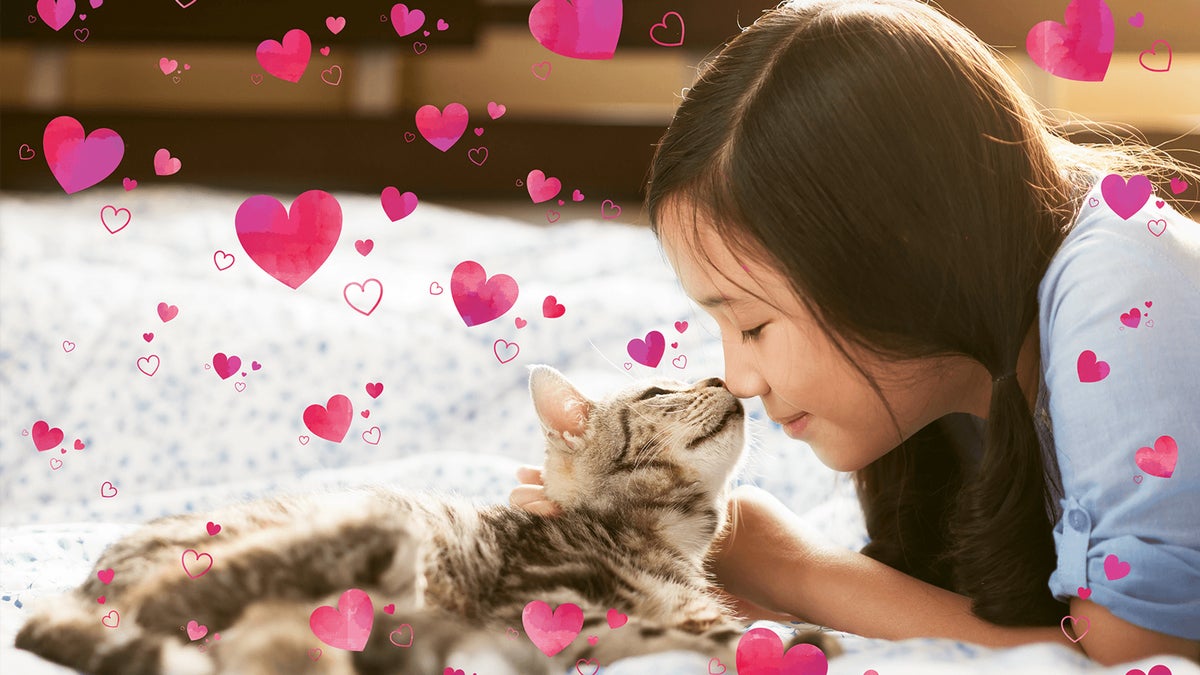 Pattern painting
Automatic selection also factors heavily into Pattern Brush, another new Adobe Photoshop Elements 2020 tool which allows novice shutterbugs to spice up images by painting with one of 15 decorative brushes. This guided edit walks users step-by-step through the entire process with a Protect Subject option (enabled by default) that restricts Pattern Brush to the background only, rather than apply it to subjects in the foreground. This works effortlessly, although the patterns—hearts, balloons, fireworks, butterflies and the like—tend to be a little on the frilly side for our tastes.
One unique new feature to really show off the power of Adobe Sensei is Colorize Photo, which does an amazing job of converting black-and-white photos to color. It's the modern equivalent of colorization, which transformed vintage Hollywood movies like It's A Wonderful Life to make catalog titles more palatable for a new audience during the 1980s home video boom.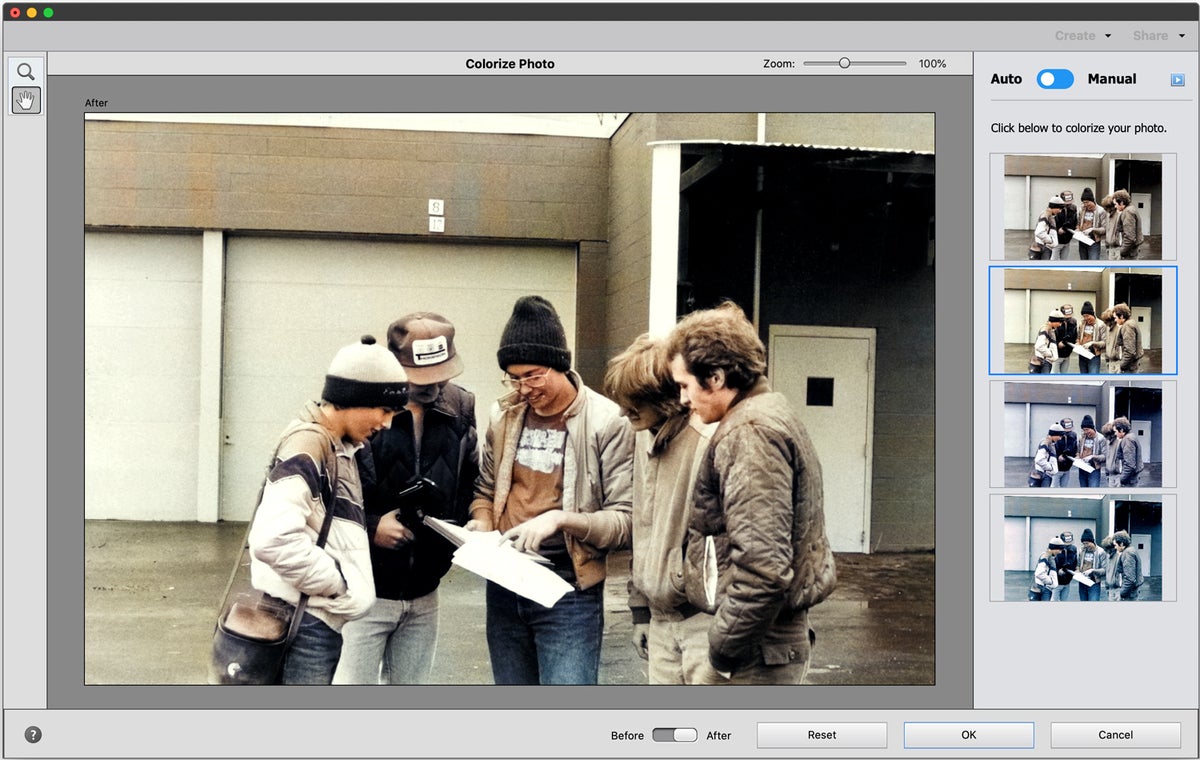 Where colorization required painstaking, time-intensive labor, Colorize Photo requires little more than a single mouse click. There are four variations to choose from in automatic mode, or you can switch to manual for additional control. Keeping expectations in check, the results are remarkable—colors aren't vibrant or photo-realistic but in our tests, the software accurately colorized a red T-shirt and brown building without knowing those were correct, not to mention adding different shades to blue jeans worn by multiple subjects.
Better together
Last but not least, Adobe Photoshop Elements 2020 adds Smooth Skin as a new quick fix option. Tools like this typically go overboard and wind up making people look like wax figures, but the implementation here is effective yet quite subtle. Once applied from the Enhance menu, the software automatically identifies faces, so all that's required is adjusting the Smoothness slider; you can zoom in and use the Before/After toggle switch to confirm results before committing to the change.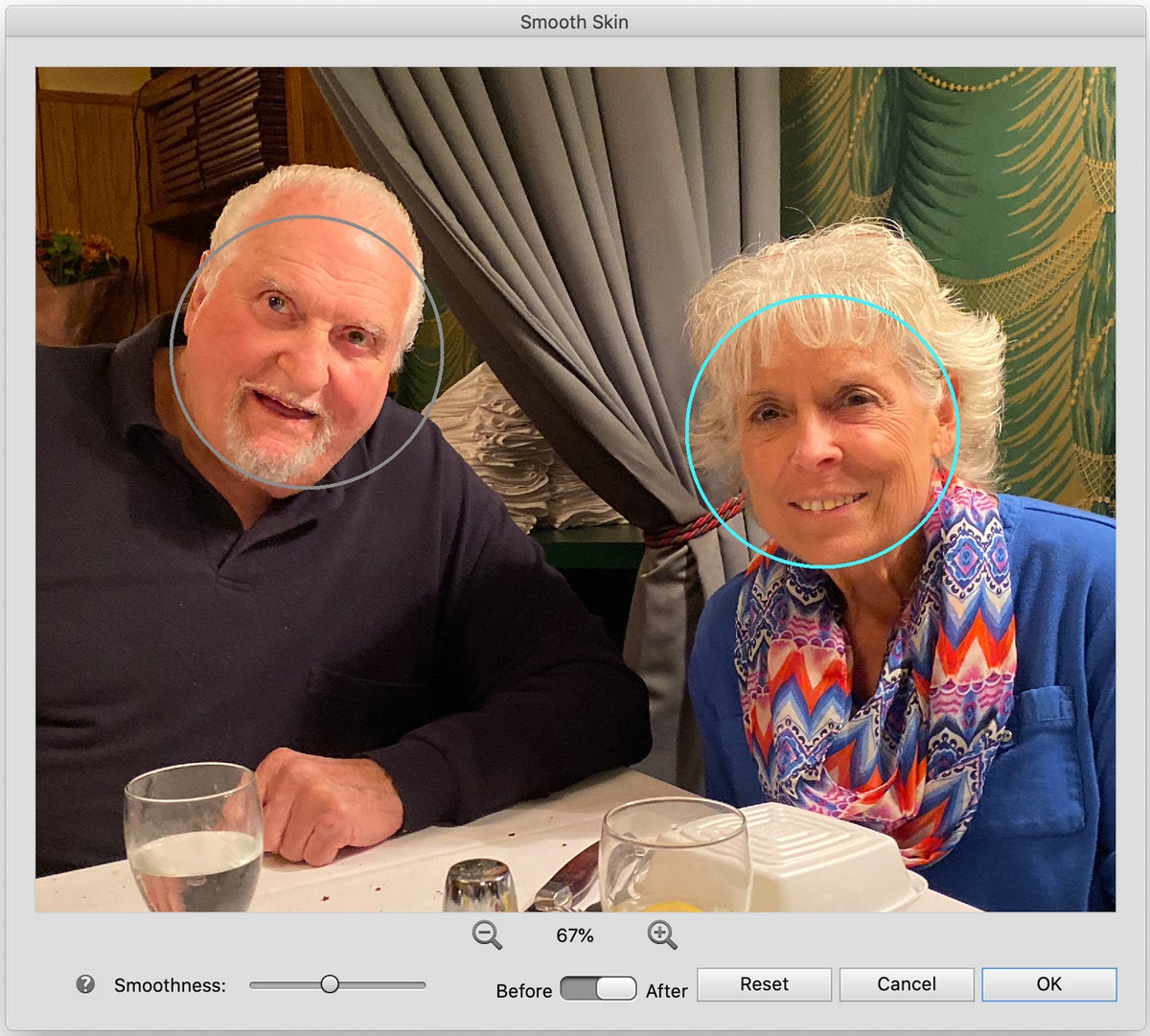 Adobe has done a good job improving the launch experience. The Elements home screen provides quick access to new features as well as those you might want to try, plus one-click access to recent files. There's even a search box where you can type real-world queries such as "I want to remove unwanted objects from a photo" to discover new techniques.
One thing that hasn't changed much is Organizer, the hub of Elements where users import photos, create albums, order prints or other gifts, and much more. If you don't already have a way to organize a photo library, this is handy and quite serviceable—but for iCloud Photo Library users, there's still no way to integrate your existing library, nor an extension to directly edit images in Apple Photos with Photoshop Elements.
Bottom line
Artificial intelligence and a user-friendly layout make Adobe Photoshop Elements 2020 an unbeatable combination for consumers, assuming you can live without iCloud/Photos integration.
Best Prices Today: Adobe Photoshop Elements 2020