It's easy to wind up with an iPhone, iPad, or iPod touch that's barely working or appears dead. It may be tempting to give it away or sell it to someone who can use it for parts. However, you may be risking the safety of your or someone else's private details and online accounts in so doing.
How to wipe the contents before passing on a device
Try Find My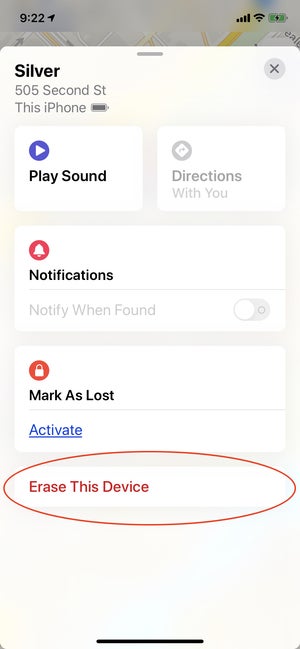 If the iCloud-based device-finding service was turned on before the device became unusable, try to locate it and send it a command to erase itself. Even if the device doesn't light up a display or can't be controlled via its touchscreen, if it can power up and get online, the Find My service will be able to erase it. (The service was called Find My iPhone before iOS 13/macOS 10.15 Catalina, and now is just Find My.)
Connect to a Mac or Windows system to use Restore
If the screen isn't responsive or working, as happened with one Macworld reader who sold an iPhone they thought was dead, you may still be able to use the buttons on the device to put it into recovery mode. Then use Apple's instructions to wipe its contents by using the Restore option while it's connected to a Mac (via iTunes or, in Catalina, the Finder) or to a Windows system with iTunes installed. Restore erases data and stored keys and installs a clean version of the latest iOS or iPadOS on it.
Apple's environmental return program
If you can't get your device to a point at which you can erase it, however, I strongly suggest that you use Apple's environmental return program. Too much valuable and potentially accessible information may remain retrievable on the device, depending on how it's configured. Apple's Trade In program offers credit for working hardware, but the company will also pay shipping for the return of dead devices, which it promises will be processed in "an environmentally responsible way."
What to do if you've already handed off the device
But if you've already handed off a device, you can still take some remote action:
Try to erase it via Find My as noted above. Even if the device isn't currently online, if someone ever gets it to connect to the Internet or an active cellular network, the erase directive will be received.

Log in using the iCloud account associated with the device to appleid.apple.com; on a mobile device, go to Settings > account name > iCloud in iOS or iPadOS; on a Mac with Mojave or earlier, open the iCloud preference pane and click Account Details and then click Devices; or on a Mac running Catalina, open the Apple ID preference pane, and scroll down the left-hand side. Find the hardware in the list of devices, select it, and tap or click Remove from Account and confirm the removal. This also clears any associated Apple Pay accounts.

Change your iCloud password.

Change the password of any apps for which you recall having installed on the device that don't routinely require entering a password for access. This can include the Amazon shopping app, Netflix, eBay, and a number of others. Also change the password for any ecosystem services, like Google, Amazon, Facebook, and Twitter, and for any email accounts you used with the device.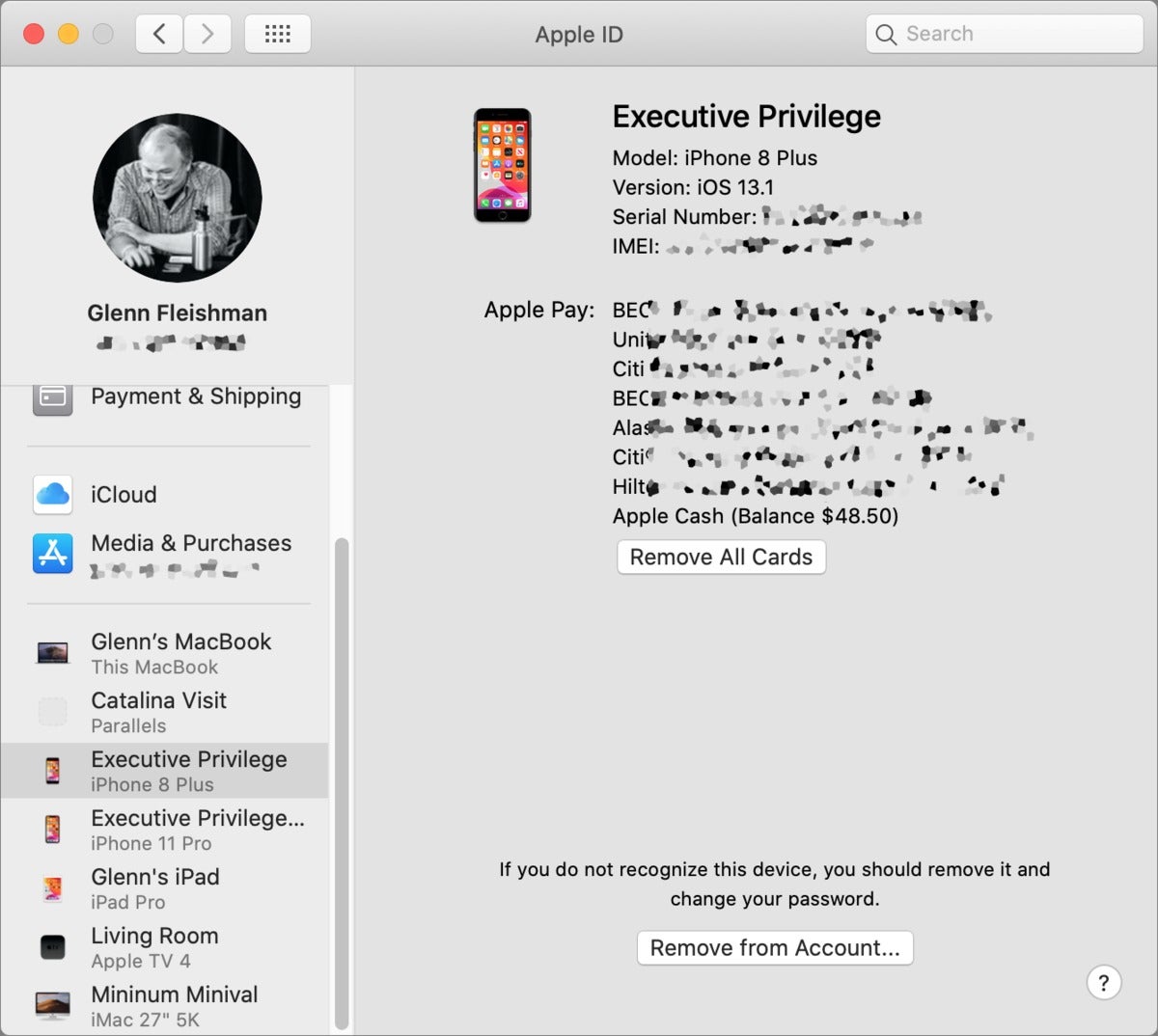 These steps should minimize or eliminate the ability of someone who has your device and manages to get it working or gain access from even accidentally interacting with any of your stored data or accounts.
This Mac 911 article is in response to a question submitted by Macworld reader David.
Ask Mac 911
We've compiled a list of the questions we get asked most frequently along with answers and links to columns: read our super FAQ to see if your question is covered. If not, we're always looking for new problems to solve! Email yours to mac911@macworld.com including screen captures as appropriate, and whether you want your full name used. Not every question will be answered, we don't reply to email, and we cannot provide direct troubleshooting advice.