It's that time of year here in the U.S. where we take a break from viewing everything through the lens of what technology companies can do in the future and instead remind ourselves of all the things we're lucky to already have in the present. And so, inspired by my colleague Jason Snell's look at the tech accessories that he's thankful for, I figured I'd take a similar tack and run down some of the software capabilities that I just couldn't get by without.
Some of them are marquee features, others unsung heroes, but they all have one thing in common: they're things I use day in and day out, and my life just wouldn't be the same if they weren't around. So, in the spirit of the holiday, here are the Apple software features that I'm most thankful for.
AirDrop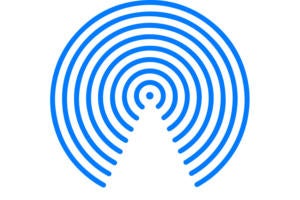 If you're old enough to remember the days when moving files back and forth between computers meant trying to cram them on a floppy disk, the idea that you could seamlessly transfer a huge picture, PDF, or even video file between two devices over the air seems like witchcraft. I use AirDrop every single day, mostly to move files from my iPhone to my Mac, but it's also proved invaluable for sending a file to, say, my wife when one or both of us don't have reliable Internet connections. Frankly, it's an Apple feature that still, years later, feels like magic.
Apple Music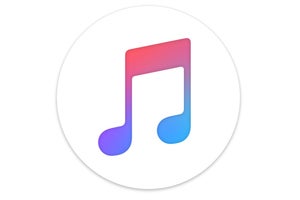 For a very long time, I bought into the Steve Jobs argument that nobody would ever want to rent their music. What if your streaming service went out of business and you lost all your tunes? What if you were someplace where there was no internet connection? Even when I did finally dip my toe into the streaming music world, it was to subscribe to Amazon's music service so I could keep the streaming music separate from the music I owned—no mixing those rented tunes in with my personal collection!
But around the time the HomePod came out, I signed up for Apple Music and, in the words of that fabulous musical foursome, I'm a believer. The ability to simply add music to my library always feels like I'm getting away with something. Last week, I went to see Ford v. Ferrari and, when I got home, I tapped a couple of buttons and bam, there the soundtrack was in my library. The only thing more difficult to imagine than going back to a system of buying all my music is trying to imagine my younger self's disdain for present-day me.
Activity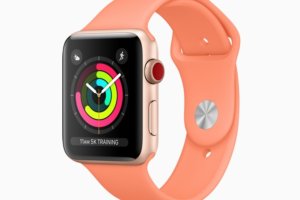 I love my Apple Watch, but the feature that takes it over the edge from a device that's a luxury purchase into one that actively makes my life better is the Activity tracking system. So often, gamification feels like a cheap ploy; in other apps, I've quickly tired of it, but Apple's implementation is simple and effective in a way that has become part of my daily routine.
Glancing down at my wrist to see how close I am to closing my rings has become an ingrained habit, and more to the point, if I'm a bit shy of my goal, it provides enough motivation to convince me to, say, go take a walk. More recently, my wife and I have started challenging each other to competitions, which provides even more incentive to get up and move around. It's one of those examples where technology can actually provide a tangible benefit to life.
CarPlay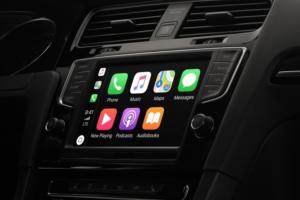 I'm still fairly new to CarPlay, having installed a compatible head unit in my car just this past summer, but I'm definitely that most zealous of converts. Previously I used a cumbersome and janky mount on my car's dashboard so that I could see directions on my iPhone while driving. Now, I can just glance down at the in-dash unit for a bigger and better picture, not to mention a much superior interface for when I'm behind the wheel.
Plus, the Siri integration with a button on my steering wheel makes it a snap to issue commands, and the Messages implementation makes it feasible to respond to texts without getting distracted. Safety for the win.
iCloud Keychain
Our life is replete with passwords, and my love for iCloud Keychain is pure and untainted. While I still use 1Password as a repository for all my passwords and more, iCloud Keychain's seamless integration with not only websites in Safari but also apps on my various Apple devices makes setting and remembering strong passwords for each individual site a breeze.
My only real complaint are those sites with arcane (and not particularly beneficial) password requirements that the keychain's auto-generated passwords don't meet. Given that iCloud Keychain is built in to all of Apple's devices and is totally free, there's no reason that anybody shouldn't be using it.