If you just placed an order on the new MacBook Pro and can't wait to use it, we're with you! However, its new features and ample processing power will simply go to waste unless you have the right suite of apps to leverage them — but you're in luck. This Cyber Monday, we've lined up 10 deals on apps and app bundles that you can get for 40% off using offer code CMSAVE40 at checkout.
The 2020 Limited Edition Mac Bundle Ft. Parallels Desktop
Our top recommendation is a massive 13-app bundle offering tools for both creativity and productivity. Front and center in this bundle is Parallels Desktop, a nifty app that allows you to switch between Windows 10 and macOS seamlessly to migrate files, use Windows programs, play games, and much more.
MSRP: $1,267.80
Sale Price: $59.99
Price with CMSAVE40: $35.99
Xwavesoft Productivity Mac Bundle
Here's another app bundle featuring six apps that will help improve your productivity and efficiency. For example, Be Focused will help you manage tasks and track your progress as you work, while Cloud Outliner will simplify your daily planning by organizing your plans, projects, and ideas. This is the perfect bundle for anyone who has trouble meeting tight deadlines.
MSRP: $40
Sale Price: $9.99
Price with CMSAVE40: $5.99
Klokki: Automatic Time Tracking Tool for Mac
Macs are efficient machines, but they won't turn you into a productive worker. With Klokki, you'll have an easier time focusing on your work by creating custom tracking rules for files, apps, websites, and windows to help you manage your time.
MSRP: $24.50
Sale Price: $14.99
Price with CMSAVE40: $8.99
One Switch Menu Bar App for Mac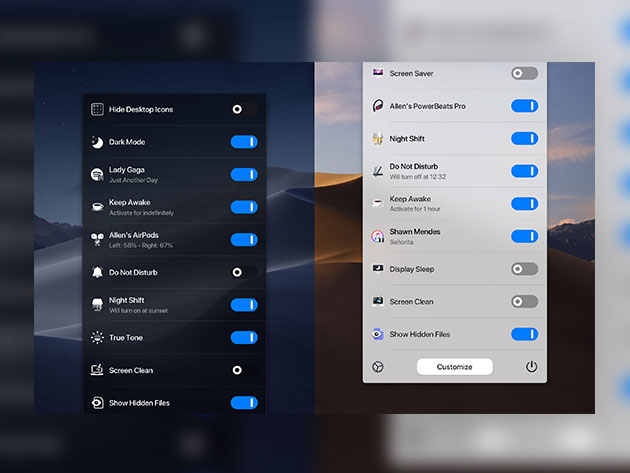 Shuffling between menus and settings windows just to toggle certain settings is time-consuming. One Switch saves you considerable time by offering a non-intrusive menu bar that lets you switch settings such as Dark Mode, AirPods connectivity, and Night Shift within seconds.
MSRP: $7.99
Sale Price: $2.99
Price with CMSAVE40: $1.79
SideNotes is a must for any college student or avid notetaker. It allows you to create color-coded notes, checklists, and folders to help you organize your thoughts. Best of all, SideNotes will disappear from your display when you're not using it.
MSRP: $19.99
Sale Price: $7.99
Price with CMSAVE40: $4.79
Tap Forms Organizer 5 Database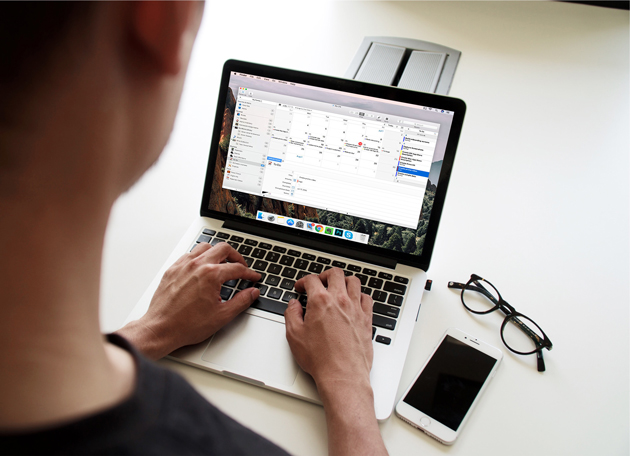 If you're in need of a more robust note-taking experience, then we Tap Forms 5. This app features pre-made templates that help you track data such as expenses, inventories, recipes, and more. You can also create your own custom forms with fields such as calculations, file attachments, and email addresses.
MSRP: $49.99
Sale Price: $24.99
Price with CMSAVE40: $14.99
iMazing 2 Device Manager: Universal License for Mac & Windows
iMazing makes file migration between your old Apple devices easy. You can back up everything from music, contacts, eBooks, and voice memos to your computer or send them wirelessly to a new iOS device without using iCloud or iTunes.
MSRP: $89.99
Sale Price: $14.99
Price with CMSAVE40: $8.99
MacX DVD Ripper Pro: Lifetime Single License
Don't throw out your DVD library just yet. With MacX DVD Ripper Pro, you can rip anything from copy-protected DVDs to home movies and convert them into formats that you can play from your iPhone or iPad.
MSRP: $67.95
Sale Price: $19.99
Price with CMSAVE40: $11.99
There's an interior designer in all of us, and with Live Home 3D Pro, you can easily redesign or renovate your home from the comfort of your Mac. This app offers 2D and 3D views of your home, custom lighting sources, and material choices to help you visualize your next redesign.
MSRP: $69.99
Sale Price: $49.99
Price with CMSAVE40: $29.94
Intego Mac Premium Bundle X9 Subscriptions
What good is your brand new Mac if it gets riddled with viruses just moments after receiving it? Intego Mac Premium features a variety of tools that will help you keep virtual threats such as viruses, adware, and malware at bay.
MSRP: $49.99
Sale Price: $19.99
Price with CMSAVE40: $11.99