Apple products pop up so often in some Apple TV+ productions that we wouldn't advise playing a drinking game based on spotting them. Truth Be Told, though, may be the first show to pair those cameos with a heavily implied PSA: Folks, please secure your iPhones with a passcode. If only a character had locked her phone like Tim Cook and his privacy-focused friends designed them to, then Truth Be Told's story might have screeched to a dead end only a couple of episodes in. For anyone who knows who's paying the bills here, the message is so obvious that it comes off as contrived. Unfortunately, that's a word that works for so many other elements of Apple's watchable but aggressively "okay" crime drama.
On paper, Truth Be Told sounds fantastic. Drawing loosely from Kathleen Barber's 2017 novel Are You Sleeping (and capitalizing on the current appetite for podcasts like Serial), Apple's latest series gives us a glimpse into the life of star journalist turned true-crime podcaster Poppy Parnell (Octavia Spencer). Parnell's career took off two decades ago when she wrote several San Francisco Chronicle profiles about 17-year-old Warren Cave (Aaron Paul), and those profiles helped lead to his conviction for his neighbor's 1999 murder. After Parnell finds evidence that she may have sent an innocent man to prison for life, though, she uses her popular podcast to publicly document her investigations, both to possibly free Cave and to clear her conscience.
This is great stuff—stuff, that is, that would have worked better in a movie. As it is, Truth Be Told's first three episodes sink into melodrama under the weight of all the complications and relationship dynamics they're saddled with. Maybe this approach wouldn't be so problematic if everything weren't careening toward the worst possible outcome. Poppy's middle-class success causes friction with her rough-and-tumble Oakland family. Her crusade increasingly resembles obsession, which strains her relationship with her lawyer husband. The victim's twin daughters (both played by the versatile Lizzy Caplan) thwart her investigation and reek of suspicion. By the time you toss in the unnecessary hurdle of the old flame (Mekhi Phifer) who seems just as eager to help investigate clues as to wreck Poppy's marriage, you might find yourself laughing at the absurdity of it all.
That's not even the end of Poppy's headaches, but some of Truth Be Told's complications work better than others. Poppy's spats with her Oakland family (and especially with her ex-Black Panther father), in fact, work so well that they probably should've been the focus of the show. And while the show ventures into cliché with its depiction of prison life, it invites us to ask hard questions when we learn that Cave has become a neo-Nazi who taunts Parnell with the swastikas sneaking down his arms. Even as a kid, he was far from a saint. Innocent or not, is someone who became that worth the effort? It's a provocative question, but Truth Be Told's weak characterization makes the answer easier than it probably should be.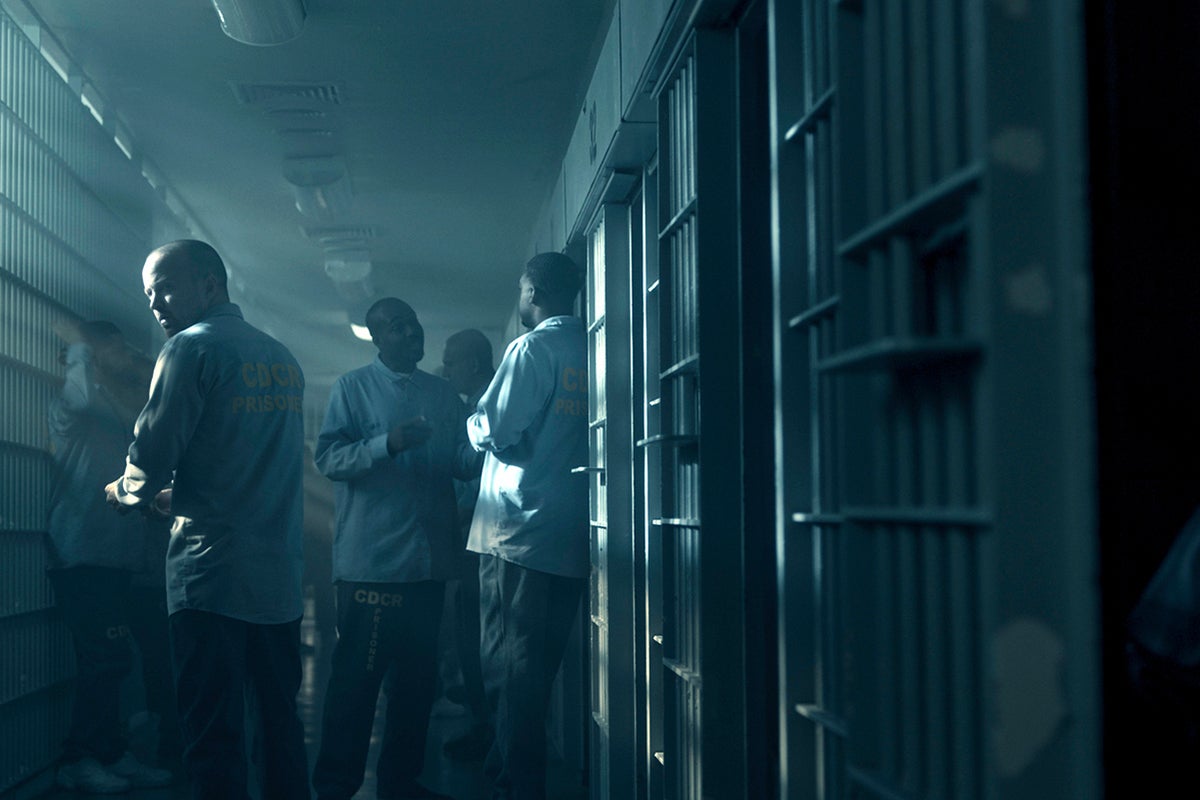 But, deep down, Truth Be Told may have something important to say. Ours is an age filled with apologies, but they tend to be limited to words of dubious value. In its best moments, Truth Be Told reminds us that actions have greater weight, but as these three episodes show, doing penance for those past sins might lead you and the ones you love to a living hell. Still, it's the Right Thing to Do, and so Truth Be Told is also a tale about the worthiness of second chances.
In a tighter script, these ideas may have been clearer. As it is, Truth Be Told often sends conflicting messages, possibly because Parnell was merely a secondary character in the source material. There's a lot of uplifting stuff about the quest for truth in journalism, for instance, but early on Truth Be Told implies that Poppy wouldn't be in this situation if she had only taken such principles more seriously in 1999. For that matter, Polly's practice of publicly ruminating over her findings on her podcast rather than waiting for definitive proof further calls her integrity into question. Rather than demonstrating that she learned her lesson, she jumps from one speculation to the next with little care for the subjects' innocence or how her podcast affects their lives. Apple probably didn't intend it as such, but sometimes Truth Be Told comes off as a fairly damning look at podcasting.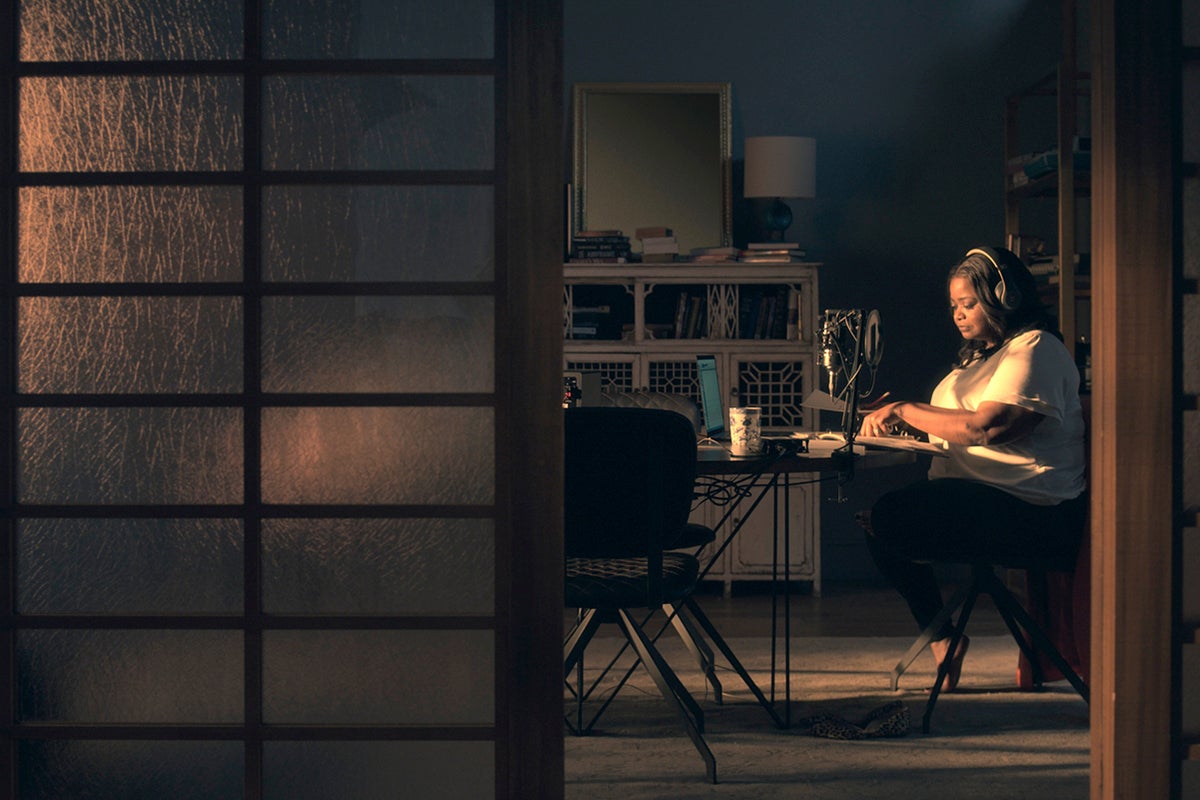 Is Truth Be Told bad, then? Not really. The plot may plod along for the first couple of episodes, but it's rarely boring, and in what appears to be a grand tradition for Apple TV+ shows, the pace is quickening now that the third episode has come to a close. But alas, so far, this looks like precisely the kind of show many early critics feared would characterize Apple TV+ as a whole: a well-funded, well-acted tour de force of mediocrity. It's fine. Coming so soon after the excellent Servant, this is disappointing. The talents of Spencer, Caplan, and Paul do much to mask truth Truth Be Told's shortcomings, but truth be told, this is Apple TV+'s weakest show to date.