We consume far more data than ever before, and that means your computers and smartphones won't be able to keep up with the massive file sizes your favorite content demands in the coming decade. Luckily, cloud space is cheaper and more accessible than ever. We've lined up five deals on lifetime cloud storage and backup subscriptions to prepare you for 2020.
ThunderDrive Cloud Storage: Lifetime Subscription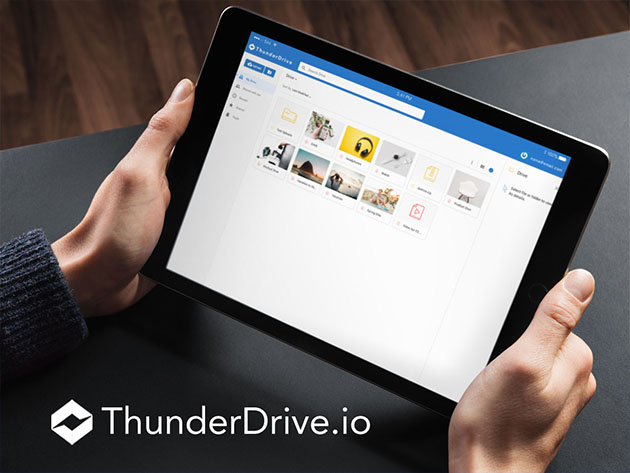 With a lifetime subscription to ThunderDrive, you get access to a whopping 2TB of AES-secured cloud storage. This is ideal if you need to host large files, plus you can create private links to share files with your friends.
MSRP: $1,200
Sale Price: $39
Polar Backup Cloud Storage: Lifetime Subscription
Polar Backup offers a generous 1TB backup plan that allows you to back up everything from videos and photos to important documents. Additionally, Polar Backup uses duplication and redundancy to keep your important files always on hand, even if they're deleted from your computer.
MSRP: $390
Sale Price: $39.99
Degoo Premium: Lifetime 1TB Backup Plan
Cloud storage is a popular solution for files that aren't necessarily important, but if you're hosting mission-critical files, you can't afford for your storage provider to lose them. Degoo delivers 1TB of premium backup space that keeps your backups up to date with automatic file change detection, so your latest and most important files can be accessed whenever you need them most.
MSRP: $900
Sale Price: $49.99
Koofr Cloud Storage Plan: Lifetime Subscription
If you love saving movies, photos, and apps on your phone, you'll hit your hard drive cap sooner than most. Koofr offers 25GB of convenient storage space that you can upload your excess files to in a pinch. You can also access Koofr from your desktop, allowing for easy file sharing between devices.
MSRP: $270
Sale Price: $19.99
Prices subject to change