Whether it's video streaming or content creation assets, we all have our favorite subscription services that we can't live without. However, these subscriptions can be quite pricey, especially if you pay for them by the month. Luckily, we're giving you amazing deals on lifetime digital subscription services that you can score at a heavy discount. Read on for details:
Matt's Flights Premium Subscriptions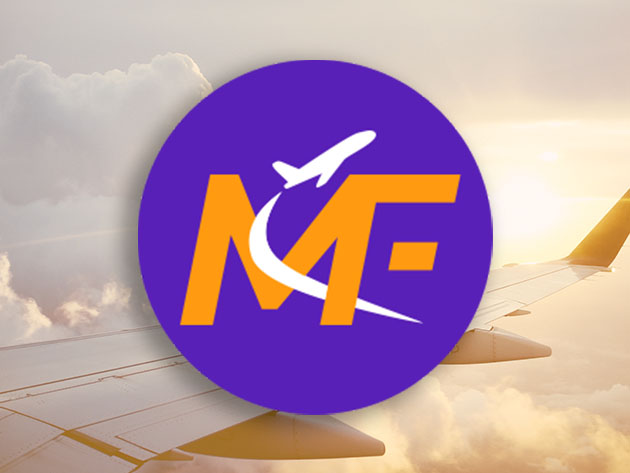 Plane tickets are usually the biggest cost when traveling, but airlines often make pricing mistakes, which means you can score plane tickets for cheap! With Matt's Flights, you'll be sent deals on cheap deals on plane tickets so you can book your dream vacation without breaking the bank.
MSRP:$49.99
Sale Price: $25
Seobility All-In-One SEO Software & Tools: Lifetime Subscription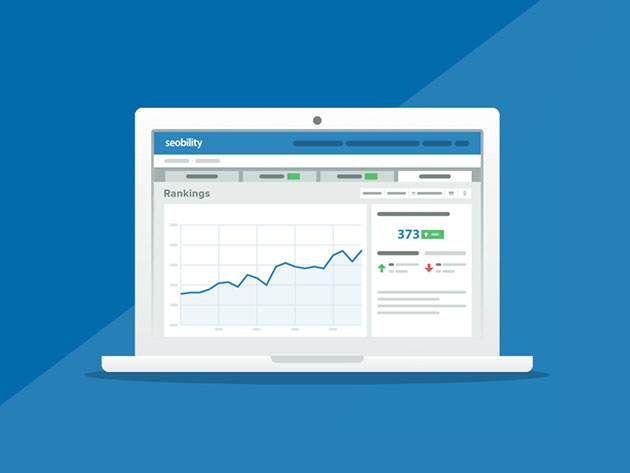 If you want to increase your website's traffic, you need to make sure it's search engine optimized. Seobility will asses your website and provide suggestions to boost your website's visibility on search engines like Google.
MSRP: $1,890
Sale Price: $29
Sticky Password Premium: Lifetime Subscription
You should never use the same password for all of your online accounts. But, let's be honest: It's impossible to keep track of dozens of passwords. With Sticky Password, you can manage all of your passwords and autofill online log-in forms safely and easily.
MSRP: $199
Sale Price: $19.99
uTalk Language Education: Lifetime Subscription
Learning multiple languages always comes in handy, especially if you travel often or work for international companies. With uTalk Language Education, you can learn practical vocabulary straight from your phone so that you can speak new languages confidently.
MSRP: $84.99
Sale Price: $19.99
Storeshock WordPress Themes & Elements: Lifetime Subscription
You don't need extensive programming experience to create and design a beautiful website. With Storeshock, you're given access to over 1,000 premium themes, plugins, and templates that you can use to design a website within minutes. You can even create a custom website experience by using Storeshock's drag-and-drop page builder.
MSRP: $499
Sale Price: $59
Rosetta Stone: Lifetime Subscriptions
Rosetta Stone is the industry standard when it comes to language learning. It uses TruAccent speech recognition technology to provide instant feedback on your pronunciation and grammar. Additionally, you're gradually introduced to a new language with word association and guided towards intermediate skills like discussing opinions and pop culture.
MSRP: $299
Sale Price: $189
Scopio Authentic Stock Photography: Lifetime Subscription
If you're writing a marketing email or creating a website, you can't just take photos straight from Google. Luckily, Scopio offers unlimited access to its massive, royalty-free photo library, which includes images of people, nature, travel, and much more. Scopio's library is updated frequently with new photos, so you're sure to find what you're looking for.
MSRP: $1,740
Sale Price: $29
12min Micro Book Library: Lifetime Premium Subscription
The world's most successful entrepreneurs read books every day to expose themselves to fresh ideas, but that doesn't mean you need to pore over hundreds of pages to reach the same level of success. With 12min, you'll have access to short book summaries that you can synthesize in just 12 minutes, so you'll always stay up to date with cutting-edge ideas no matter how busy you are.
MSRP: $346.50
Sale Price: $29
Degoo Premium: Lifetime 1TB Backup Plan
Whether you use your computer for work or school, a system crash can be devastating for your important files. Degoo offers 1TB of premium backup space that you can access from any device, allowing you to save or retrieve all of your favorite content quickly and securely.
MSRP: $900
Sale Price: $49.99
KeepSolid VPN Unlimited: Lifetime Subscription
You can never be too safe while browsing the web, especially when using a public network. With VPN Unlimited, your web traffic is encrypted so you can browse anonymously without hackers and identity thieves stealing your info. Additionally, your IP address is masked so you can access geo-restricted streaming services from anywhere in the world.
MSRP: $499
Sale Price: $39
Prices subject to change