As Mac owners, we are blessed to have Preview. This built-in app is great for viewing PDFs and making a few annotations. But if you want to do more with documents, you need to upgrade. Here are six of the best PDF apps currently on sale, from speedy readers to award-winning editing software.
PDF Expert
This former App of the Year and Apple Editor's Choice allows you to edit PDF documents as if they were Word files. As a result, you can correct typos, insert images and links, fill forms, and sign documents. The app also has some great collaboration features. Normally $79.99, PDF Expert is now $29.99.
PDF Reader Pro for Mac
If you want to open and edit PDFs faster, try PDF Reader Pro. This speed demon is like the pro version of Preview, with smart editing and annotation tools. The app also offers watermarking, file conversion, bookmarking, and a night mode to make reading more comfortable. Worth $59.99, Reader Pro is now 33% off at $39.99.
Movavi PDF Editor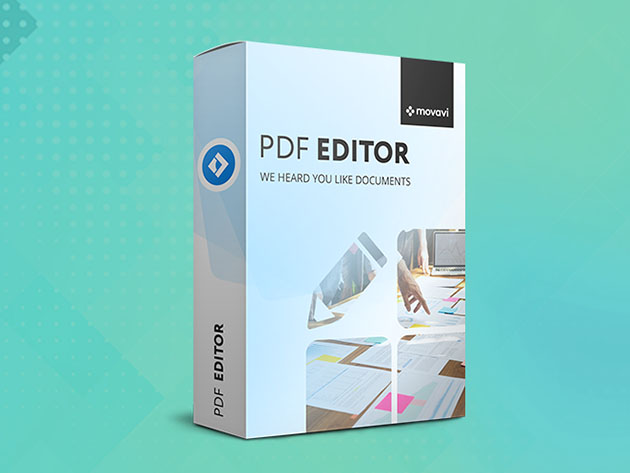 Compared to some software, Movavi PDF Editor is pretty lightweight. As a result, the app is fast; you can review documents in seconds. It still has plenty of useful features, such as the ability to reorder pages within a document and insert images with two clicks. Right now, the Mac version is 50% off at $19.95.
PDFelement for Mac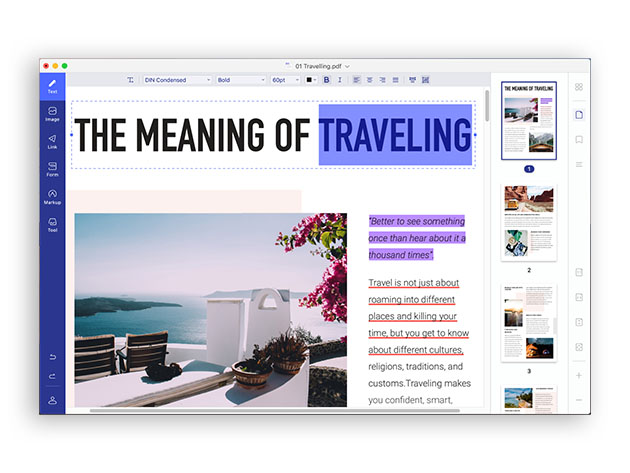 Thanks to an array of editing tools, PDFelement allows you to edit existing documents and author new ones. This includes interactive forms and password-protected content. You can also add text in various fonts and colors, plus images, links, annotations, drawings, and more. Normally $79, the app is currently 50% off at $39.
PDF Editor 5.5
For a similar set of features on your Windows machine, look no further than PDF Editor 5.5. This powerful software provides all the editing tools you could want, including the ability to edit the source code. In addition, you can protect your PDFs using various forms of encryption. Usually priced at $79, the software is currently just $19.
PDF Search: AI-Powered Text Search Inside PDF Documents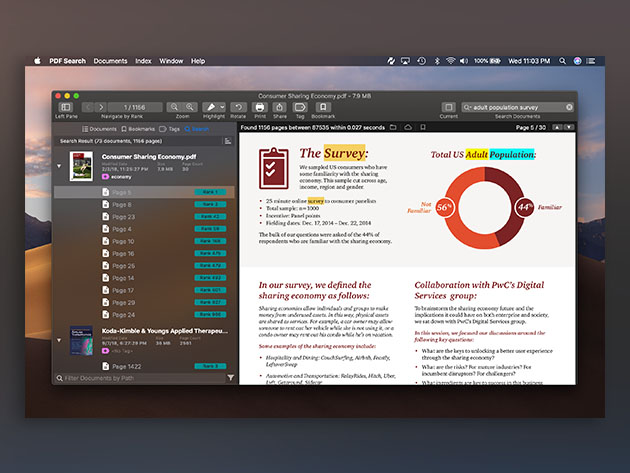 Sometimes, just finding the right document can be the main problem. To speed things up, PDF Search uses artificial intelligence to find keywords within the text of any document on your hard drive. It's like having a local version of Google, without the incessant advertising. Worth $39.99, the app is now just $9.99 with this deal.
Prices subject to change