Staying clean is top-of-mind for just about everyone right now. If you're in the market for more ways to help keep yourself and your surroundings clean, you're in luck. The following eight products can help, and they're all on sale for a limited time.
The Social Distancing Sanitizing Bundle
Heading outside? This package bundles a number of hygiene essentials that you can use to help prevent germ transmission, both airborne or by touch. It includes 10 face masks, two hand sanitizers, a UV sterilizing wand, touch tools and much more.
MSRP: $149.95
Sale Price: $69.99
3-in-1 UV Sterilizer with Wireless Charger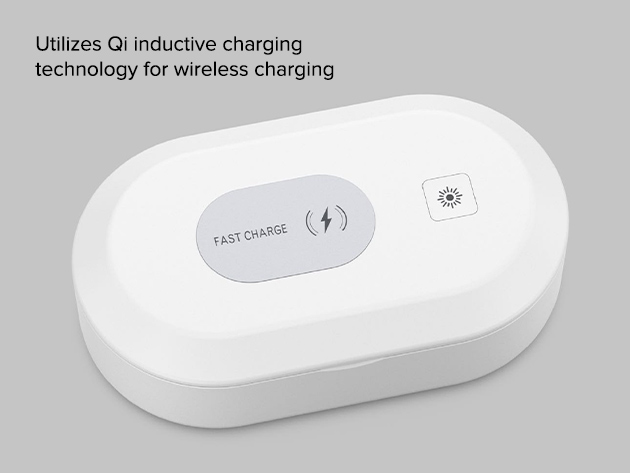 Smooth surfaces like the one on your phone can be home to all sorts of germs, making it a particular area of risk. This sterilizer uses UV light to kill 99.9% of all germs and bacteria on your smartphone, and it can charge it up wirelessly while it's at it. The secure chamber also works with keys, watches or other pocket items.
MSRP: $149.99
Sale Price: $49.99
Infrared Thermometer
A major upgrade from old-school thermometers, this one uses an infrared sensor to scan someone's temperature from a distance of 2 to 3 inches, and it dishes out readings in under a second.
MSRP: $149.99
Sale Price: $69.99
SafeFinger Antimicrobial Brass Keychain Touch Tool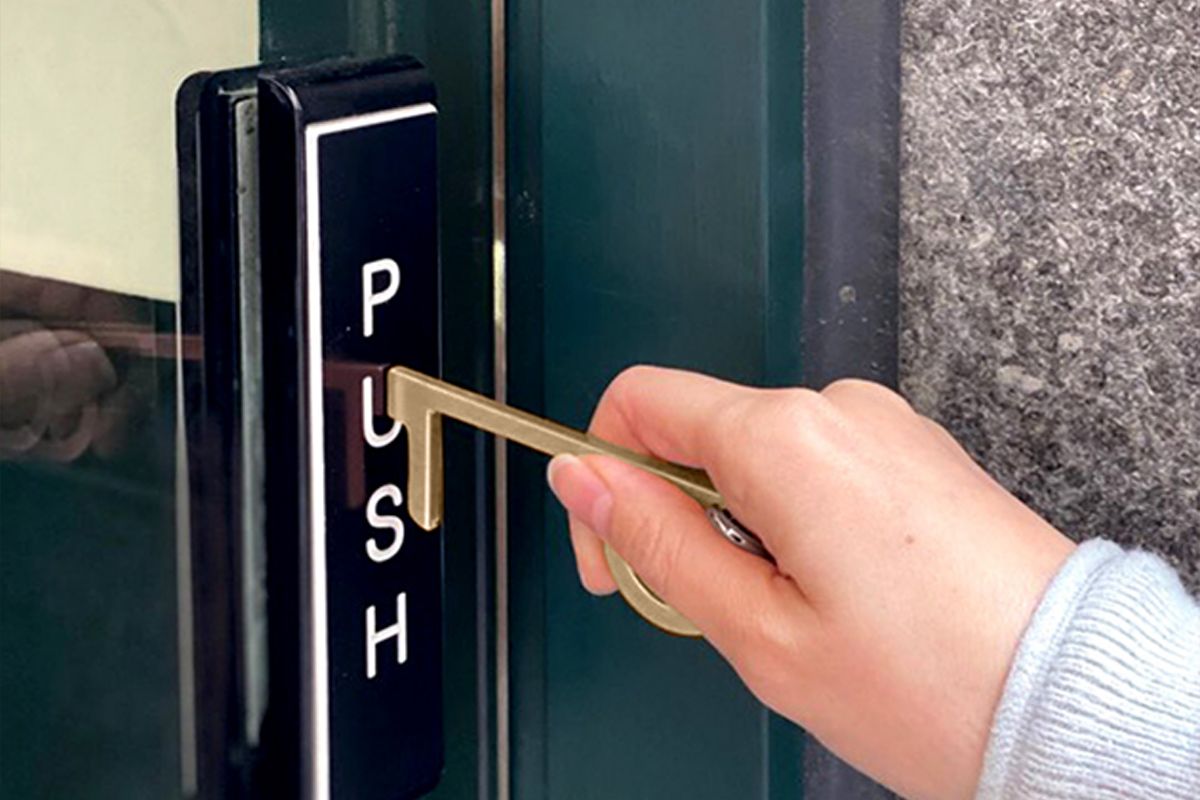 Open doors, push buttons, and even use touch screens without directly touching them with the SafeFinger. It's made of a brass alloy that's especially resistant to microbes, and it's designed to be easily taken anywhere.
MSRP: $30.00
Sale Price: $19.99
Mini UV Light Bar
Hand sanitizers and wipes are useful, but they can be bulky. The light from this portable wand can actually break down the DNA of viruses and bacteria in seconds, and the battery lasts for up to 6 hours on a charge.
MSRP: $99.95
Sale Price: $29.99
Portable Rechargeable UV-C Sterilizer Wand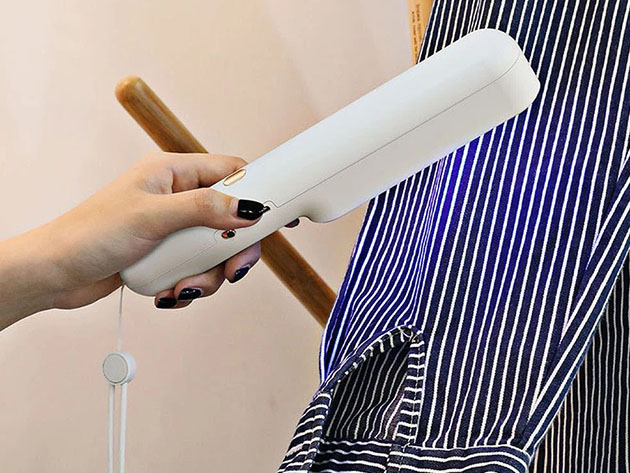 Here's a powerful UV lamp that's as safe to use around the house as it is on the go. The LED lamp projects light in a 240 ~ 280nm wavelength that's ideal for killing bacteria, and it's equipped with child lock and auto-shutoff features to keep young ones from overusing it.
MSRP: $99.99
Sale Price: $59.99
SaniCharge Phone UV Sanitizer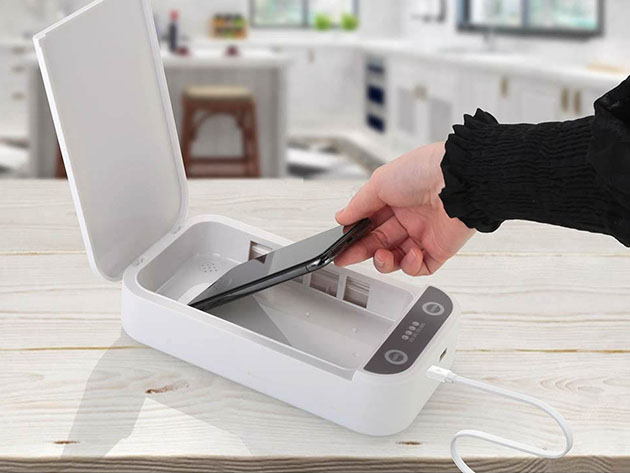 Here's a great way to keep your phone clean and charged up at the same time. Not only does it disinfect with UV-C light while your phone is charging, but its diffuser can also give any items inside a dose of aromatherapy scents.
MSRP: $99.95
Sale Price: $37.99
Automatic Hands-Free Foaming Soap Dispenser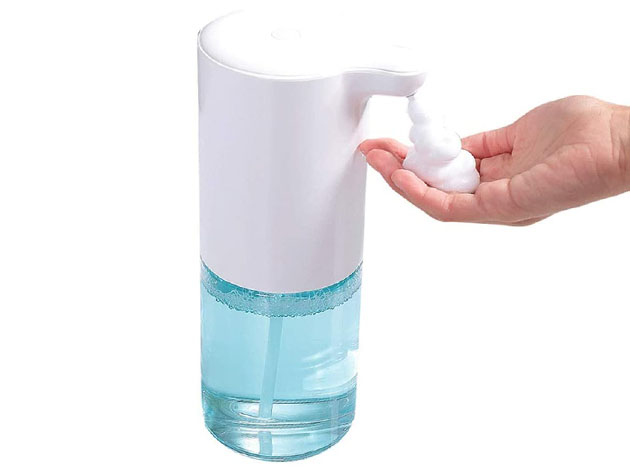 Keep your hands and bathroom clean at the same time with this handy, touch-free dispenser. It delivers the perfect amount of foaming soap with a single wave of the hand, making it more attractive to kids who need that extra incentive to wash.
MSRP: $29.99
Sale Price: $19.95
Do you have your stay-at-home essentials? Here are some you may have missed.
Prices are subject to change.