The great joy of technology is in what it can do for us—especially those tasks that we don't want to spend our own precious time on. Over the last few years, Apple has taken strides to bring automation capabilities to iOS in a variety of forms, including HomeKit and, more recently, Shortcuts.
But, as good as those options are, there are still places where they fall short of what we could have. Certainly, there are third-party offerings that can help bridge the divide, but given what Apple has already built into its operating system, it seems like a few improvements could go a long way to making its innate automation more capable right out of the box.
Recently, I've been spending more time exploring the powers of Apple's automation features, and while they truly do enable you to create some marvelous inventions, for every clever creation, there's an equal and opposite amount of frustration at what they can't quite do yet.
Sensor insensitivity
The Home app was the first place Apple offered automation capabilities on its mobile operating devices. At first, the built-in options were pretty meager, but in recent years they've grown, including not only automation triggers based on location and time but triggers from sensors as well.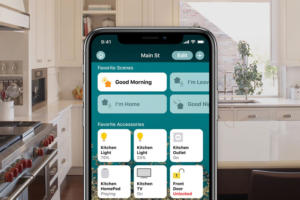 Well, some triggers from sensors. As someone with a few different HomeKit compatible sensors, I've been surprised to see how few of them are apparently available as triggers in HomeKit. The Eve Degree sensor, for example, which can measure temperature and humidity, doesn't show up as a possible trigger in the Home app, even though you can automate it via Eve's own software.
But even were it available in the Home app, there remains a significant gulf between Apple's two different automation options. For example, if the humidity increased beyond a certain threshold, I can't just have the app send me a push notification. (I can create a shortcut that manually checks the humidity level and sends me a notification if it's over a certain amount, but that's definitely more onerous, and can only run on a certain schedule.) There should really be a way to bridge the divide between HomeKit automations and Shortcut automations.
Expanding and deepening these kinds of automation capabilities on iOS and iPadOS could go a long way to unlocking more powerful features, and in turn present even more interesting and creative applications from power users.
A shortcut to automation
Automation is a time-honored tradition on the Mac, where AppleScript dates back to the classic MacOS. In Mac OS X, Apple introduced Automator, an application that was supposed to make automation accessible to all and…sort of did? But it was always a little bit esoteric and hard to grasp.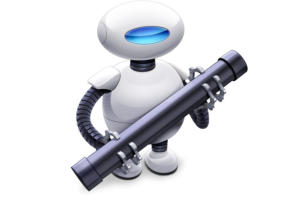 Then came Shortcuts on iOS, which offered a workflow capability not unlike Automator's, but somewhat more modern and a bit more intelligible for the average user. And, unlike Automator, Shortcut seems to have taken off—it doesn't hurt that it's on Apple's most popular platform.
With the imminent arrival of Apple silicon Macs, there's a strong argument for porting Shortcuts and its automation abilities to the Mac. Yes, not every feature that works on an iPhone will work on a Mac—you can't guarantee a Mac has a camera built-in, for example, much less a GPS—but there are plenty of other capabilities that Shortcuts could offer to make up for it. Not the least of which would be a bridge into the aforementioned AppleScript or Automator, in order to open up more automation capabilities. In the end, bringing automation to more users, especially those who may already be automation fans on the Mac, seems like a good move.
Move Shortcuts into prime time
With iOS 14 and the widget revolution, Shortcuts has gotten more attention than ever. But that's only brought some of its limitations into stark relief. For example, though Apple has reduced the amount of user interaction required in iOS 14 by letting you run some shortcuts run without opening the app, there are still lots of cases where you have to at least tap something onscreen.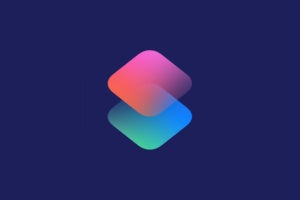 From a security and peace-of-mind standpoint, I can see why this choice is here, but it would still be great if users had the option of running Shortcuts silently in the background. There's a definite appeal to having the system fire off a task and deal with something without ever distracting your attention.
In the end, the more power that automation can put into hands of users, the better. Our computers are supposed to make our lives easier, not more complicated, and harnessing the power of automation technology is one way that it can take tasks off our metaphorical plates.