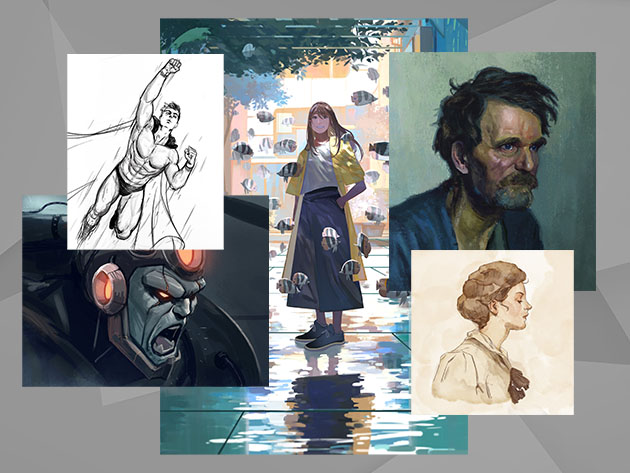 Want to start getting serious about digital art? It's all a matter of finding the right tools. And whether you're working in comics, portraiture, graphic design, or storyboards, only one piece of software has the right mix of options and usability: Clip Studio Paint DEBUT. With a 3D drawing import option, brush stabilization, and a ton of decoration tools, there's no limit to what you can create in this platform.
Don't believe us? Check the reviews, then check out this massive bundle they've arranged just for first-time users. It includes the full version of Clip Studio Paint Debut, plus tons of assets designed to make your art easier and more exciting. That includes three packs full of hundreds of speech bubbles, background assets and character poses you can use for reference as you draw. Most exciting for budding artists, it also gives you access to an exclusive creator's webinar with dynamic digital artist Sarajean Chung, better known as TheOneWithBear.
Macworld readers can get the full Clip Studio Paint DEBUT Software Bundle for 86% off the MSRP.
Do you have your stay-at-home essentials? Here are some you may have missed.
Prices are subject to change.