Somehow, it seems like there is less time in the day during the holidays. While kids eagerly await the arrival of presents, adults are tasked with preparing for time off from work and planning fun holiday activities with their loved ones. It can be a lot to juggle, but with a simple turn of TimeFlip, you can make sure you're never running behind or running out of time.
The TimeFlip2 Interactive Time Tracker is a unique invention that allows one to easily stay on task with a visual reminder. All one has to do is connect the device to the TimeFlip smartphone application, set a time for an activity, then work away as the glowing green orb indicates the amount of time left.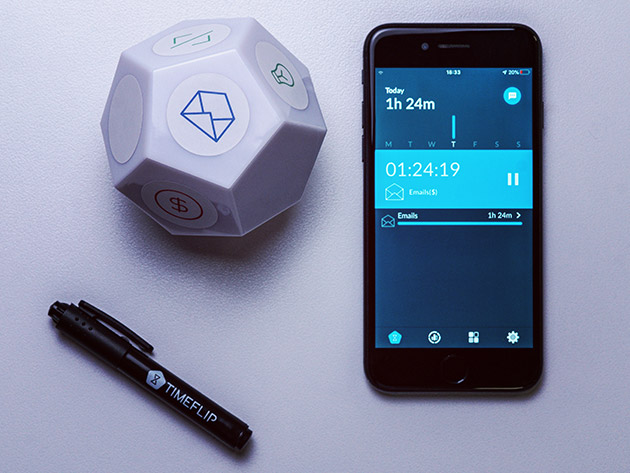 When the timer hits zero, the orb turns red, and it's time to move on to the next task you've set for yourself. TimeFlip's multifaceted surfaces and various stickers ensure that you'll never lose time, no matter the daily activity.
Endlessly customizable, TimeFlip is like a daily planner turned timer that allows you to stay on task and give yourself enough time to do everything you need. Whether it's baking holiday cookies or sending last-minute work emails, TimeFlip will make sure that you don't run over your limit and wear yourself down.
The holidays can be stressful, but having TimeFlip means there's one less thing to stress about. Gift it to yourself or a busy loved one for only $66.99, 32 percent off its original price.
To learn more about how TimeFlip2 works, check out this video tutorial.