The new M1-powered Macs hit the shelves just in time for the holidays, and rumor has it that Apple has even more planned with its new silicon next year. So whether you're grabbing a new Mac this holiday season or waiting for something more powerful, you should think about the types of apps you plan on using.
Luckily, we've made it easy for you. With The Official cyber Monday Mac Bundle, you get 12 top-rated apps that will boost your productivity, creativity, and multimedia entertainment on Mac, and it's only $69.99 for a limited time. That's less than the price of some of these apps individually!
Parallels Desktop Pro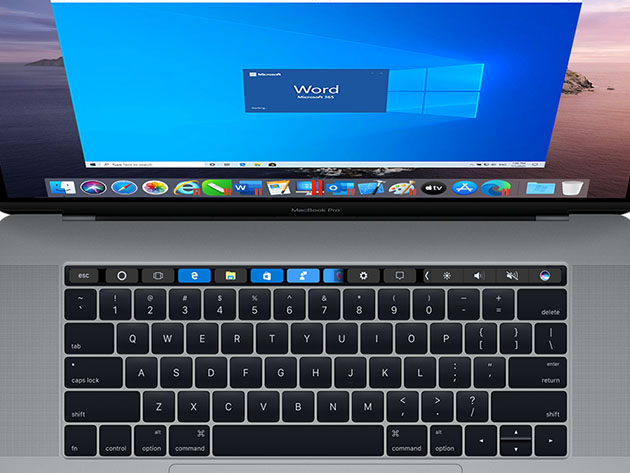 This app lets you access a stable installation of Windows 10 straight from macOS, which is perfect if you're a CAD programmer or a gamer. At $99.99 per year on its own and earning 4.7 out of 5 stars on Trustpilot, Parallels Desktop Pro is one of the best deals you'll find in this bundle.
Luminar 4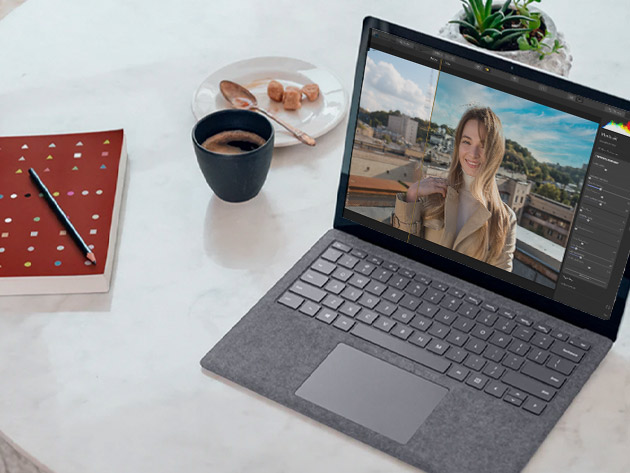 Luminar 4 is the first photo editor to use the magic of AI to make powerful adjustments to your projects. With Luminar 4's AI, you can dynamically replace bland skies, enhance skin, apply routine adjustments, and much more.
PDFpenPro 12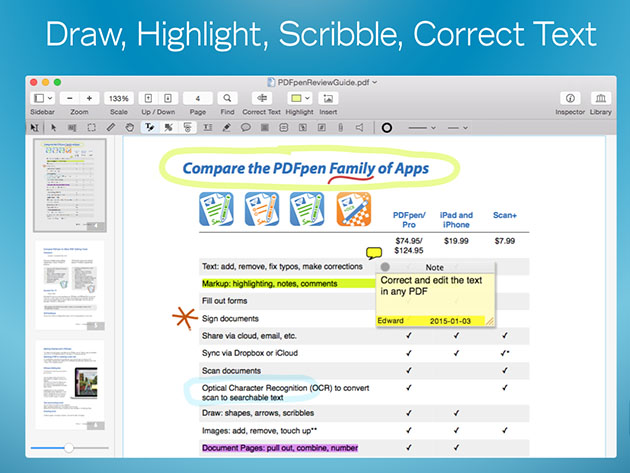 PDF is often the file type of choice when you need to share important documents at work or school. Too bad you can't natively edit PDF files, which is where PDFpenPro comes in handy. This app lets you edit PDF files, build interactive PDF forms, and create PDF files from entire websites.
Goose VPN: Lifetime Subscription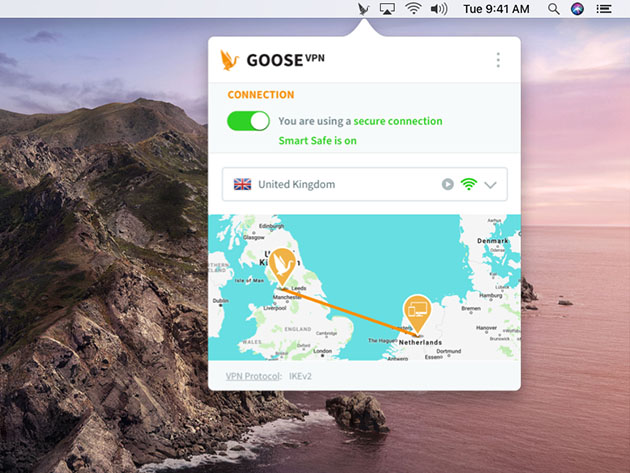 Surfing the web on an unsecured network allows hackers, identity thieves, and even your ISP to track your behavior. With Goose VPN, your data and browsing habits are kept totally private. As an added bonus, you can access region-blocked websites and services from anywhere in the world.
BusyCal 3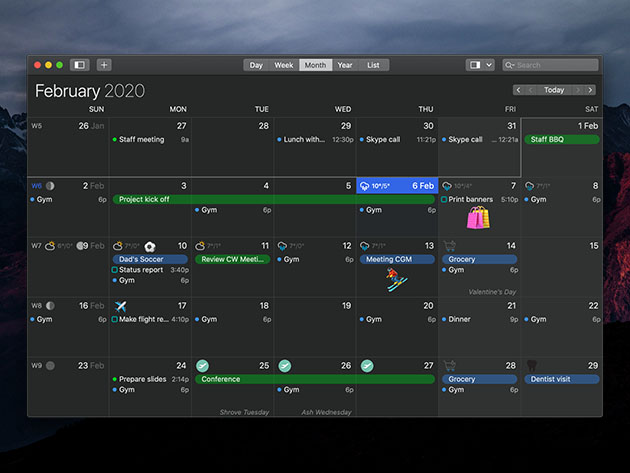 Remote work is the norm for the foreseeable future, so a scheduling calendar like BusyCal is vital if you want to stay organized and meet your deadlines. With BusyCal, you can track your to-do list in line with scheduled events, filter through different types of events, and even sync your schedule across multiple devices.
Movavi Screen Recorder 2021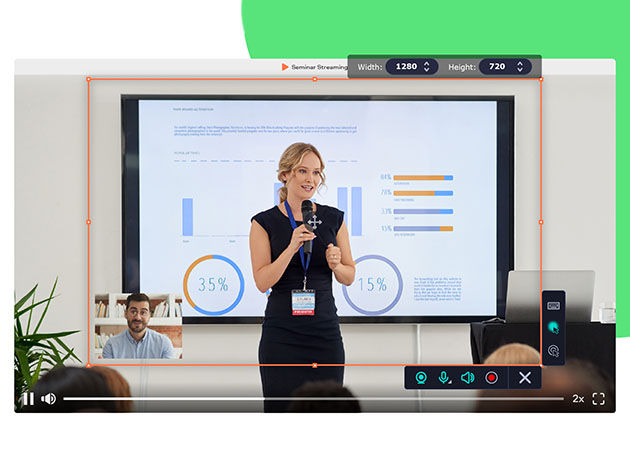 Visual communication is the best way to communicate an idea, especially if you need to share something on your desktop. Movavi lets you record audio from your computer and microphone simultaneously so you can send the perfect screen recording to colleagues, fellow students, or your technologically-challenged parents.
uTalk: Lifetime Subscription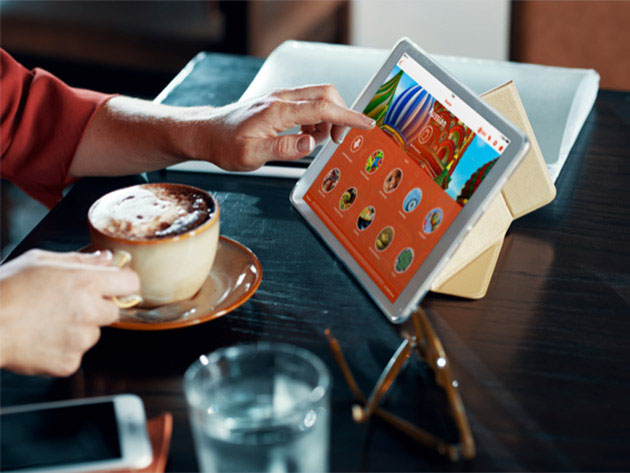 Speaking multiple languages is one of the most valuable skills you can have in the coming decade, and uTalk can help you get started. With uTalk, you can choose from over 140 languages to learn using practical vocabulary. You'll get up to 180 hours of learning material, including content from native speakers to help you master the languages you want to learn.
Edraw MindMaster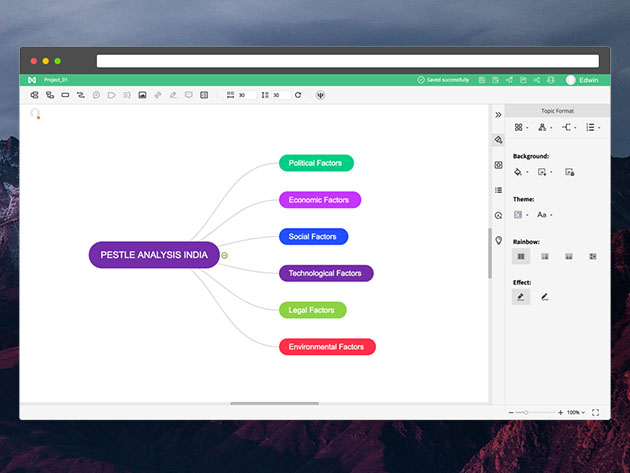 Do you ever experience a flash of inspiration that's begging to be explored? Edraw MindMaster lets you manage your inspirational ideas by mapping them out so that you can take actionable steps to achieve them in the future.
Gemini 2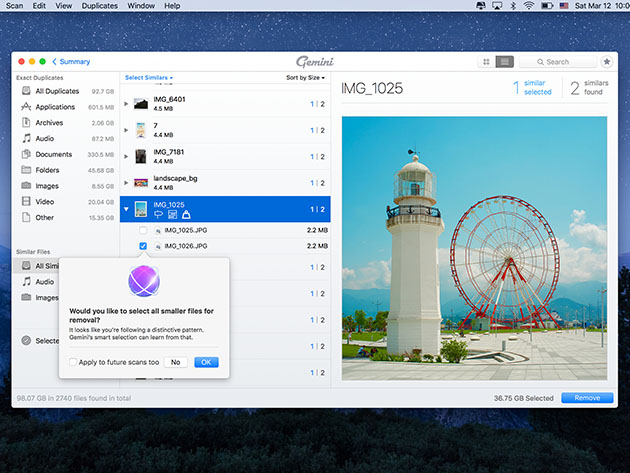 Laptop storage comes at a premium, so you don't want to hog valuable space with duplicate files. Gemini scans your hard drives with lightning-fast speeds and allows you to delete duplicate items in just a few clicks. Plus, you can easily restore deleted items in case you need them in the future.
Dropzone 4 Pro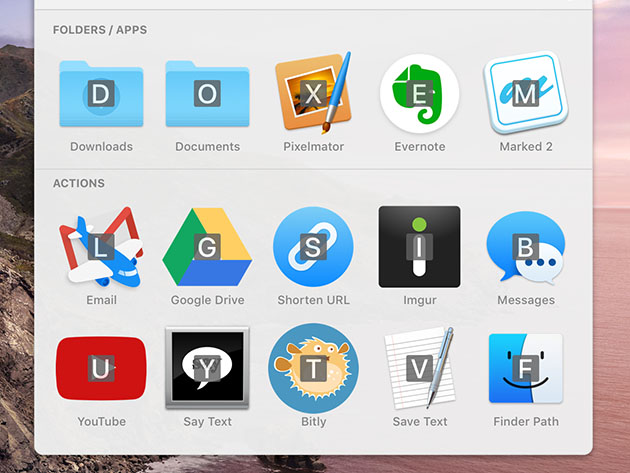 Dropzone is one of those apps that you'd think would be a part of the macOS experience on default. It provides a dropdown utility where you to quickly open apps and move files, AirDrop files from any app to other Macs in your network, upload files to an FTP server, share pictures through Imgur, and so much more.
ForkLift 3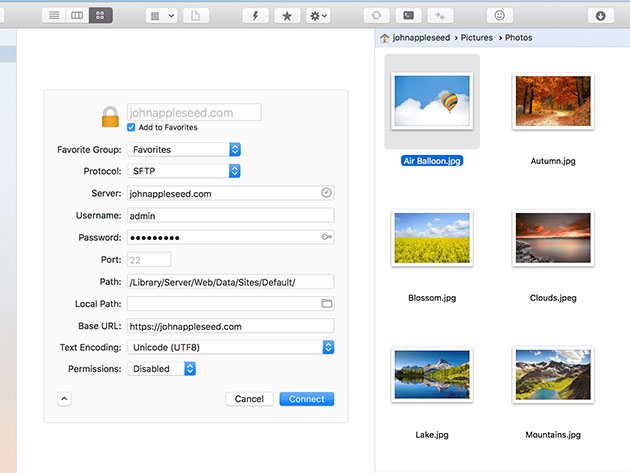 Macs are the industry standard for creative work, and nearly every creative workload these days involves transferring entire hard drives' worth of files. ForkLift makes file transfers simple by supporting a variety of file transfer protocols like SFTP, Amazon S3, WebDav, Google Drive, etc. You can sync files locally and remotely, preview and edit files over a remote connection, and even rename batches of files in just a few clicks.
Art Text 4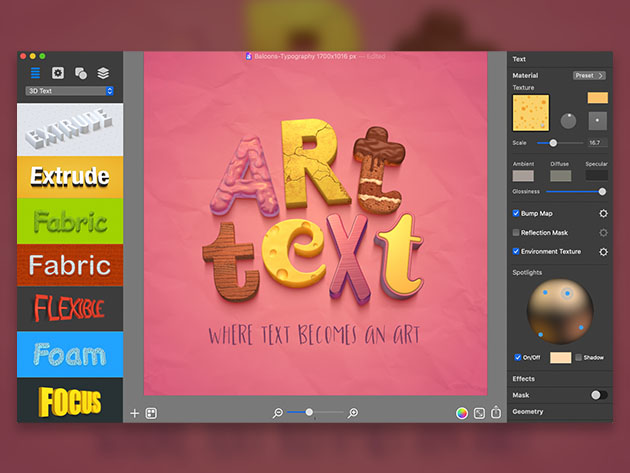 As a freelancer or small business, hiring a designer to create a custom logo can come at a hefty cost. Art Text allows you to create your own text-based logos and graphics with dozens of fun effects like bump maps, paint lettering, shading, and more.
Prices subject to change.