Gear We Love: Mac Pro Go Case a good fit for your on-the-go Mac Pro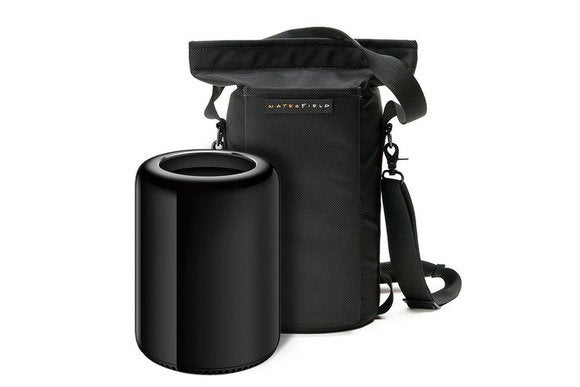 At a Glance
WaterField Designs Mac Pro Go Case
If you're a user of the new Mac Pro, chances are the machine is going to spend the majority of its time in one spot. However, if you need to move it from place to place on occasion—or even regularly—you're going to want to do so in a way that doesn't expose your Mac Pro to unnecessary risk. Sure, you can use the box it came in, but the Mac Pro Go Case from WaterField Designs is a more permanent and elegant solution.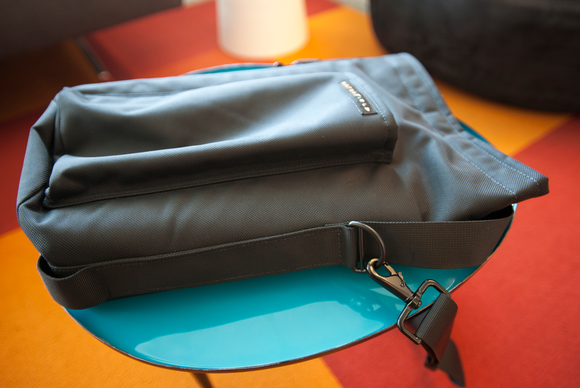 The case is cylindrical in shape, but there aren't any fixed rigid parts so it can be collapsed pretty flat. The bag is held closed at the top by a strip of velcro. I would have prefered a zipper, but perhaps they're trying to keep scratchy metal away from your shiny Mac Pro.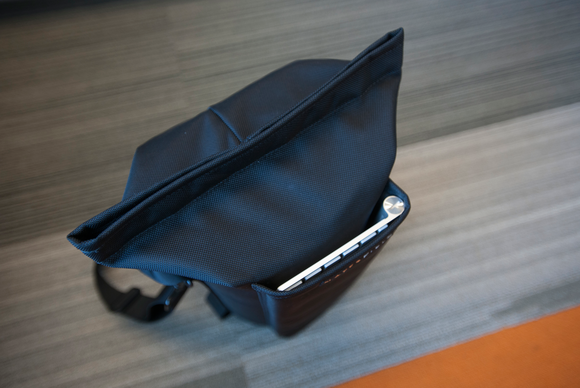 On the side of the Mac Pro Go Case is a long pocket that nicely fits an Apple Wireless Keyboard. The wired version on the other hand, which has a number pad and roomier directional keys, protrudes out the top of the pocket. Of course, the pocket can carry whatever you want, including non-Apple keyboards.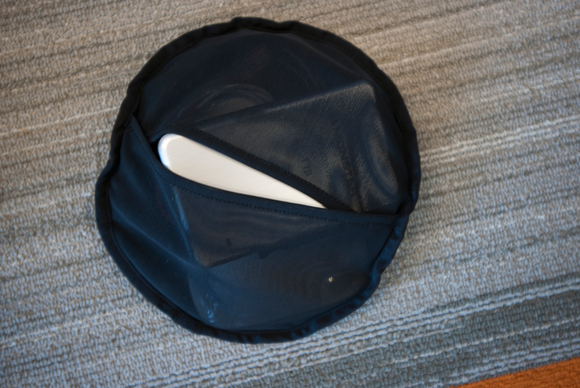 The inside of the Mac Pro Go Case is lined with a very soft plushy material. There are also two removable rigid disks: one sits on the bottom of the bag for a bit of extra protection when setting the case down. The other lays on top of the Mac Pro when it's inside the case, and has a pocket for holding accessories and small stuff that could fall into the top of your Mac Pro.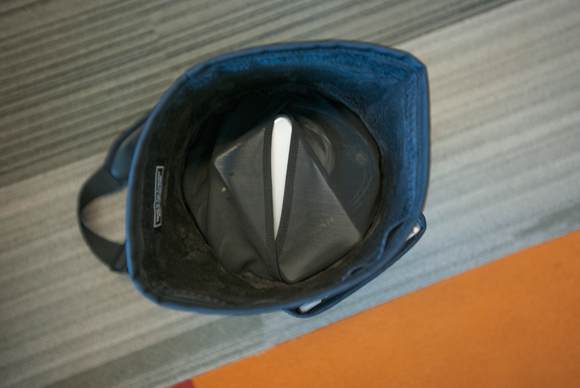 I put a Magic Mouse, portable drive, iPhone charger, and ethernet cable in the pouch. With that on top of the Mac Pro, I then put a USB SuperDrive on top of the pouch and closed up the bag, just barely. If I took out all the accessories and SuperDrive I could fit a Little Big Disk Thunderbolt 2 drive, along with its power brick and Thunderbolt cable in with the Mac Pro. There is room for accessories, but nothing expansive.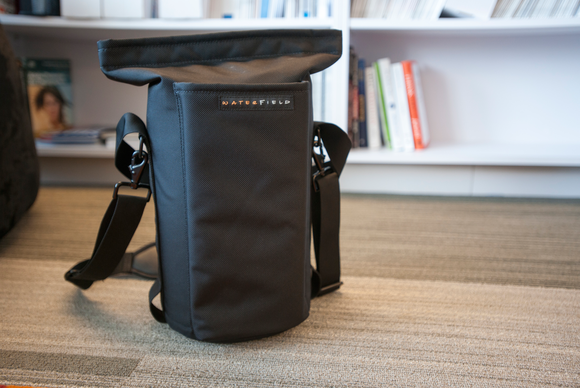 The Mac Pro Go Case has both a short carrying handle and a removable shoulder strap. At the bottom of the bag are two small loops you can hold while you yank your Mac Pro out of the bag. The outer casing of the Mac Pro Go Case is made of ballistic nylon and WaterField claims the bag is water resistant. That means with some light water and you'll probably be fine, but think twice before you trudge through a rain storm.
Bottom line
The Mac Pro Go Case is a great accessory for anybody looking to regularly transport a Mac Pro. If you're perfuming a one time move, you can use the box your Mac Pro came in, or just wrap it in bubble wrap and blankets .
At a Glance
WaterField Designs Mac Pro Go Case

The Mac Pro Go Case is a nice way to transport your mac pro without having to reuse the box it came in.

Pros

Easily fits a Mac Pro along with a clutch of accessories

Cons

The bottom of the bag could use a bit more padding
Shop Tech Products at Amazon