SLIDESHOW
Slideshow: The Apple Watch in person
Photos taken during the hands-on session at Tuesday's Apple event in Cupertino.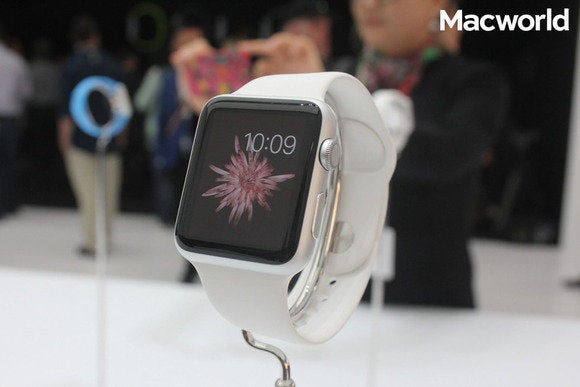 Apple Watch Sport
The Apple Watch Sport is designed with active users in mind. It has a fluoroelastomer band.
Back of the Apple Watch Sport
That's the steel mount used to hold up the watch for display. It's not the battery charger.
Leather loop
This version of the Apple Watch comes with a Venezia leather band.
Milanese loop
The Apple Watch offers two different metal bands, the Milanese loop pictured here, and a link bracelet.
Wrist watch
Apple says it will offer two different watch sizes: 42mm and 38mm (height).
Next Up: Check out these related slideshows
Today's Best Tech Deals
Picked by Macworld's Editors