SLIDESHOW
How to set up iCloud Family Sharing on a Mac
Family Sharing gives your family access to purchases in iTunes, iBooks, and the App Store.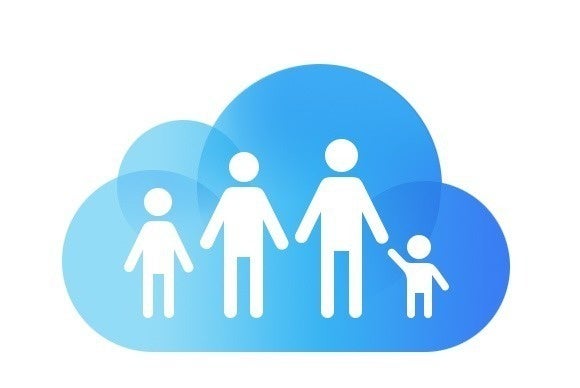 Set up iCloud Family Sharing on a Mac
With iOS 8, Apple introduced Family Sharing, a way for a group of people to share purchased iTunes, iBooks, and App Store items. If Mom buys a TV show, the other people in the group (up to six people) can access that show, too. Parents can control what the kids buy, and Family Sharing can be used with photos, calendars, and more.
We've gone over the details of Family Sharing, the risks, and how to activate Family Sharing on an iPhone or iPad. You can also use Family Sharing on a Mac, as well as set up a Family Sharing account.
This how-to takes you through the steps of setting up Family Sharing on a Mac. After you're though, you'll be able to use Family Sharing on you Mac, iPhone, iPad, or even on a PC using iCloud for Windows.
In order to use Family Sharing on your Mac, you must be running OS X Yosemite or later.
1. Set up your Apple IDs
Chances are, you and your family members already have Apple IDs. You're asked to create one during the setup of a new Mac or iOS device. If you or a family member doesn't have an Apple ID, you need to create accounts.
• How to create an Apple ID on a Mac, PC, or iOS device using iTunes
• Can't remember your account? Here's how to find your Apple ID
You can create Apple IDs for children under 13, but first, you must create a Family Sharing account.
You will also need a credit card that will be used as the Family Sharing's method of payment.
2. iCloud System Preferences
On your Mac, go to the Apple menu and select System Preferences. In the System Preferences window, select iCloud.
In the iCloud window, you'll see a listing of your iCloud services on the right. We're interested in the left side, specifically, the Set Up Family button. Click it and move on to the next step.
3. Intro to Family Sharing
After you click Set Up Family, you'll go through the steps to create a Family Sharing account. The first window you'll encounter provides an introduction. If you want more info about Family Sharing, click the Details button, which will open your browser to Apple's Family Sharing website.
Click Continue and we'll go to the next step.
4. The organizer
In Family Sharing, one person is designated as the family organizer. This person manages the members, as well as pay for the items purchased by the group.
This screen shows the account that is being used to create the Family Sharing. Click Continue for the next step.
(If you want someone else to be the organizer, click Continue anyway. You can designate a different organizer in the next step.)
5. Different organizer
Here you can assign another person the role of organizer. If you don't want to do this, click Continue.
If you do want to make another person the organizer, click Use a Different Account. This will take you to a window where you enter the Apple ID name and password of the person you want to be the organizer. Click Continue when you're ready to move on.
6. Credit card
In this step, the credit card associated to the Apple ID appears. It will be used when members of the Family Sharing account make a purchase.
To learn more about family purchases, click the "About family purchases" button. This will launch a browser window with Apple's website on family purchases and payments.
Click Continue.
7. Share location
You can let people know where you are (or at least where your device is) by activating this feature.
If you log into your iCloud.com account, you can use Find My iPhone to locate your iOS devices as well as your Macs.
On an iOS device, this feature will share your location on Message and Find My Friends.
Make a selection. If you decide to select Not Now, you can change this later in the iCloud system preference by clicking the Find My Mac box. Click Continue.
8. Add family members
Now you can add up to five other family members to the account. A window will appear, with an Apple ID listing on the left, and an Add Family Member button on the right. Click the button to add a member.
9. Adults and kids
For someone who has an Apple ID, enter the email address for that person's Apple ID account. You'll then be asked to enter the security code of the credit card on file. When you click Continue, you can either enter the Apple ID password of the new member, or you can send an email invitation. After that, you're done.
Or you can create an Apple ID for a child. In this case, select the button for this option. Click Continue. Go to the next step in this tutorial.
10. Create a child Apple ID
To create an Apple ID for a child, fill out the form that appears on screen. If the email address you are trying to create is taken, you'll be asked to try a new one.
When you fill out the info properly and click Continue, you'll be asked to confirm that you want to create the account.
The next few steps involve:
• Entering the security code for your credit card
• Choosing security questions
• iCloud and Game Center terms and conditions
• iTunes terms and conditions
• Entering the Apple ID password of the organizer
One more step and we're done.
11. Ask to buy
When you're done adding and creating Apple IDs, you'll be taken to the top level of the iCloud Family Sharing settings. If you click on a member entry on the left, you'll see a profile on the right. Here you can resend invitations, activate/deactivate Ask to Buy, and turn on or off the ability of that member to see your location.
To add another member, click on the "+" button on the lower left. To remove a member, click on the "-" button.
To go back to these settings at a later date, go to System Preferences > iCloud and click the Manage Family button.
And you're done.
Next Up: Check out these related slideshows
Today's Best Tech Deals
Picked by Macworld's Editors