SLIDESHOW
25 new iOS 9 features that are rocking our world
Sometimes it's the small things that make the biggest difference.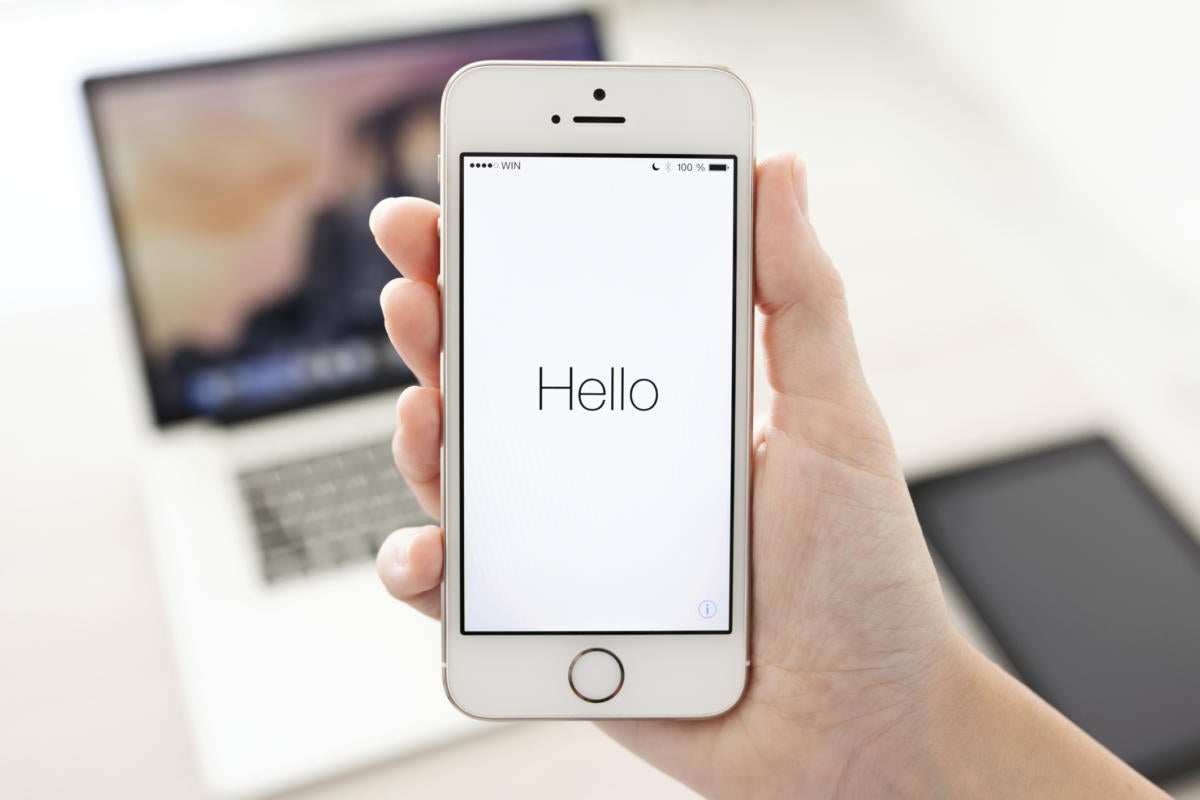 Get excited about the little things
Apple's newest iOS is far from a drastic overhaul, and that's OK. Sometimes it's the most subtle tweaks that have the biggest impact. And iOS 9 proves that.
Now that iOS 9 is getting ready for its official release on September 16, here are some of our favorite features—both big and small—that could make using your iOS device a lot easier.
What iOS 9 features are you most excited about?
All-new app switcher
iOS 9 makes browsing through all your apps as intuitive as flipping through a deck of cards. As always, double press the Home button to start flipping through your apps, which will show up on the left side of the screen this time. -- Oscar Raymundo
Using Mail for smarter caller ID
iOS 9 also relies on the data from your Mail app to gather more information about your Contacts. This is an optional feature in Settings, but if activated, you'll get email address autocomplete suggestions. iOS 9 will even try to guess an unknown number on the call screen. -- Oscar Raymundo
New ways to navigate in Photos
iOS 9 makes it easier than ever to scroll through and select your photos. Open a photo and you'll see a new scroll at the bottom to zoom back and forth between all your pics. Want to select a bunch of photos? You don't have to tap each one by one individually. Just select one photo and then swipe over to the rest of the photos you want to select. -- Oscar Raymundo
Contact thumbnails in Messages
Previously only iPhone 6s Plus users got to see a circular thumbnail of their contact's face in Messages. iOS 9 brings this feature to all iPhone models, so now you can put a face to a name. -- Oscar Raymundo
Notifications view by most recent
In iOS 9, your notification view is now organized in chronological order, so the most recent notifications remain at the top. You have the option to change this in Settings, by opting to group notifications by app. -- Oscar Raymundo
Siri suggestions in Spotlight
Siri in iOS 9 surfaces a bunch of proactive hints based on how you use your iPhone. Do you call your mom every day before dinner? Spotlight will have her as a suggested contact. Check Instagram for hours before bed? Spotlight will help you indulge in your nighttime ritual, too. -- Oscar Raymundo
Music responds to plugging in earbuds
Another cool proactive feature: Every time I plug in my earbuds, the Music app launches automatically. Not only that, but it's set on the song I'm most likely to be listening to during that time of day, so I can start my music listening routine without even unlocking my phone. -- Oscar Raymundo
Access the iCloud Drive app
Ever wonder what documents you've got stored on iCloud? iOS 9 gives you the option to access your iCloud Drive via a new native app. In Settings, just toggle to show the iCloud Drive app on the Home screen to access it. iOS 9 also lets you add an attachment in Mail directly from your iCloud Drive. -- Oscar Raymundo
iPad only: Two apps at once!
If you have an iPad Pro, an iPad Air 2 or an iPad mini 4, then you get an extra iOS 9 feature: Split View, or basically the ability to use two apps at once. For example, if you're looking at a restaurant listing in Maps and click on the website, the URL will launch in Safari so you can view both at the same time. -- Oscar Raymundo
Reach Contacts directly from Spotlight Search
The Spotlight screen gets added functionality in iOS 9. For example, search for a Contact and you'll now get the option to call them (if you have their number, send them an iMessage or FaceTime them (if they're also on iOS) directly from the search results. -- Oscar Raymundo
Access your Wallet from the locked screen
In iOS 9 you'll be able to fire up the new Wallet app (and Apple Pay) directly from the Home screen, even when the screen in locked. This makes it super easy to use Apple Pay to pay for everyday purchases. Previously you could launch Siri from the locked screen and reply to a message, too. -- Oscar Raymundo
Nearby suggestions in Maps
In addition to transit directions, Maps gets Nearby suggestions for local businesses. Instead of typing "Bakeries," you can now just tap the Food icon, followed by the Bakeries option to get a list of nearby places where you can get your croissant fix. You can also get suggestions for Shopping, Travel and other Services, like pet grooming. -- Oscar Raymundo
Low Power Mode to squeeze extra battery life
I can't say enough good things about Low Power mode. I love that it asks at 20 percent and again at 10, and then turns itself back off automatically once you're charged up to 80 percent. And you can still use almost all the functions of your phone: Wi-Fi, Bluetooth, Location Services, GPS, everything. The screen goes to sleep a little quicker than before (which means I have to keep tapping idly in Alphabears while I'm staring at the screen contemplating my next move), and you can't use AirDrop or Continuity… but who cares when it means my phone no longer needs a mandatory topping-off every day at around 7 p.m. —Susie Ochs
Automatically organize your selfies in Photos
A new small tweak to the Photos app in iOS 9 has made it easier to keep all your pics organized, especially if you're a selfie enthusiast. Photos taken with the front-facing camera get automatically placed ins a "Selfies" folder, while screenshots taken by pressing the Home button and the power button get their own dedicated folder as well. —Oscar Raymundo
The sophisticated new San Francisco font
The custom Apple-designed font that was first used on the Apple Watch interface comes to iOS 9. This new San Francisco font is used in Settings, Spotlight search, and in the native apps. You can even choose it as the default font for your iBooks collection. The sophisticated yet easy-to-read font may be subtle, but I sure did notice it from the first time I swiped open the lock screen. —Oscar Raymundo
Finally, an intuitive Shift key
I'm really loving the subtle tweaks made to the standard iOS keyboard—especially the new Shift key. I know, this is far from revolutionary, but it makes it much easier to tell if the caps is turned off or on when your entire keyboard displays the letters in uppercase or lowercase letters. —Leah Yamshon
Go back to previous apps with tiny, new Back button
The Back button rocks my world. If I am in, say, Twitter, and I get a notification from Instagram, I can tap that notification, switch to Instagram, tap all around inside Instagram, and still get back to Twitter with one tap. Sure, I could do that before with the application switcher, but the back button is a lot more obvious. —Susie Ochs
Sharing content into Notes is a game-changer
The Notes share sheet is a game-changer, letting you embed websites, maps, and photos in a to-do list. Once third-party apps support the share sheet, your notes will become richer and more useful than ever before. —Caitlin McGarry
Siri is now your new personal DJ
In iOS 9, Siri's gotten a lot smarter. Not only does Siri serve up information about the weather or different directions, but she can answer complex queries now like, "Show me photos from last summer." The most exciting part, however, is how well she knows my Apple Music collection. You can ask Siri to play a specific artist, playlist, or "the hottest songs from 1986." —Oscar Raymundo
Want to change your Settings? Just search!
A searchable Settings app is another new feature that's so small, yet so incredibly helpful that I don't know why Apple hadn't included it before! Instead of pouring through each individual setting to find what I want to adjust, I can now just do a quick Spotlight-esque search to find what i need. —Leah Yamshon
Drive, walk or take public transportation
For years, Maps users had to rely on third-party apps to get reliable public transportation directions. Now anymore. Finally iOS 9 includes Transit view which incorporates subway and bus schedules/routes. Transit, however, is only available in select cities: Baltimore, Chicago, New York, Philadelphia, San Francisco, Washington, D.C., Mexico City, London, Berlin, Toronto and 300 cities in China. —Oscar Raymundo
Cool-looking articles are easy to find in News
A few publishers are adopting Apple News Format to create really cool articles in the News app with big images, animations, and videos. Luckily, it's easy to find all these articles by subscribing to the Apple News Selections channel. So far in public beta, there are only a handful of articles in this format, but I'm expecting this section to blow up come the official release of iOS 9 in the fall. —Oscar Raymundo
Integration with Apple Watch Activity achievements
For Apple Watch wearers only: It's pretty neat how the achievement medals in the Activity app are engraved with the date you earned them. Just swipe one with your finger to flip it over! It's a tiny change, but I got a kick out of it. —Susie Ochs
iPad only: Easy editing of long chunks of text
With iOS 9, you can place two fingers down on the keyboard and it instantly becomes a trackpad, letting you select large chunks of text with one swipe. The new tools on the QuickType bar help you format the text or cut/copy/paste it with one tap. I've never thought of the iPad as a viable replacement to my MacBook—until now. —Oscar Raymundo
iPad only: Picture-in-picture offers much-needed distractions
Back in school did you ever hide a comic book inside a textbook to give the impression you were studying? iOS 9 gives the iPad a similar function with picture-in-picture. Now you can research a work project while watching Cartoon Network at the same time. —Oscar Raymundo
Next Up: Check out these related slideshows
Today's Best Tech Deals
Picked by Macworld's Editors