SLIDESHOW
Apple Sept. 9 event: We asked Siri to give us a hint. The answers will amuse you
Siri can get quite sassy at times.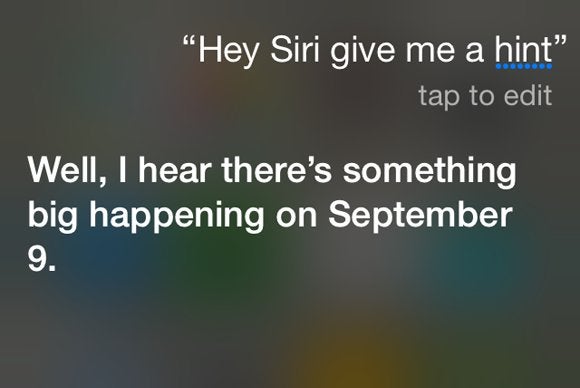 Playing coy
Got it. But we're going to ask again.
Introspection
I'm looking. But I'm starting to feel desperate.
Desperation: Not a good look
C'mon Siri! This is like waiting for Christmas!
Just a little peek...
Siri is very perceptive. And I'm persistent.
What...what?
OK, Siri. Can I get a what what?
Being evasive
This also happened to be the answer I got when I asked Siri for a what what (see previous slide).
What about the coconut?
All these non-answers are giving me a belly ache. I'll ask one more time...
According to the mill
I just might do that. Thanks, Siri.
Next Up: Check out these related slideshows
Today's Best Tech Deals
Picked by Macworld's Editors