SLIDESHOW
The week in Apple news: Apple TV rumors, iPad Pro rumblings, 4K 21.5-inch iMacs, Apple Camp, and more
Apple headlines for the week ending September 4, 2015.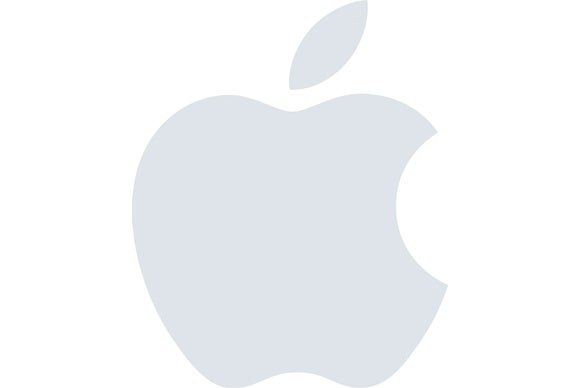 Apple headlines for the week ending Sept. 4, 2015
We're just days away from Apple's event in San Francisco, and the rumor mill is working overtime. It looks like the Apple TV is going to be the star of the event, with the mythical iPad Pro possibly becoming a reality. You can get an overview of what we think will be announced on Wednesday, but there are plenty of non-event Apple headlines to check out—you can see all the important headlines here in this slideshow. Want to get more details on a story? Click on the link.
From PCWorld's Jared Newman:
The new Apple TV will also let users search for content across different apps, which isn't a huge surprise given that universal search is now table stakes on other platforms such as Roku, Amazon Fire TV, and Android TV.
From 9to5 Mac's Mark Gurman:
While whispers within Apple point to the MacBook-sized tablet making its debut on next week's stage, it is possible that Apple could still hold back the larger iPad for an early October event given the currently planned November ship date.
From Macworld's Oscar Raymundo:
The 16GB iPhone 6s will go for $199, while the 64GB model will be $299 and the 128GB will set you back $399. These storage levels and prices are exactly the same as the current generation iPhones.
From PCWorld's Jared Newman:
Apple will announce the 21.5-inch iMac with 4K Retina display by the end of October, alongside the launch of OS X El Capitan. The new high-res iMac would then ship in November.
From PCWorld's Jared Newman:
While the idea of Apple-made programming may seem unusual, Netflix and Amazon are proving that original content can help keep subscribers around. It also serves as a sort of insurance if established content providers walk away.
From Greenbot's Jon Phillips:
The move is a no-brainer on Google's part. If it's already spending untold riches on smart contact lenses and broadband balloons, why not drop a little development money on a relatively simple iOS app?
From The Wall Street Journal's Daisuke Wakabayashi and Jack Marshall:
Putting such "ad blockers" within reach of hundreds of millions of iPhone and iPad users threatens to disrupt the $70 billion annual mobile-marketing business, where many publishers and tech firms hope to generate far more revenue from a growing mobile audience.
From 9to5 Mac's Mark Gurman:
[Angela] Ahrendts also noted that field trips and programs for teachers will also become year-round.
From MacRumors' Juli Clover:
Work on the ring-shaped main building is continuing, as is construction on a multi-level underground parking structure. A secondary parking lot at the west of the campus is nearly finished, the auditorium has gained interior walls, and construction workers have also made progress on the Tantau development, housing research facilities.
From IDG News Service's Stephen Lawson:
Cisco and Apple can integrate mobile devices and apps more tightly with enterprise networks because each company supplies both hardware and software, according to Rowan Trollope, senior vice president of Cisco's collaboration group.
From AppAdvice's Jeff Byrnes:
The commercial was a two-part job starring music star The Weeknd, one of the most played artists on Beats 1 since the station went live.
From App Annie:
Think you know which iPhone and iPad apps topped the store's rankings since we started tracking Apple's wildly successful app store? This report is filled with global all-time top charts for you to test how well you know your history.
From The Guardian's Stuart Dredge:
"There's a lot of work going into making the product better. Our focus is on editorial and playlists...but we're also adding features and cleaning up certain things," Oliver Schusser, vice president, iTunes International.
From MacRumors' Joe Rossignol:
Over the past several weeks, the company has hired multiple employees from Tesla Motors, Texas Instruments, and other companies in the automotive and technology industries, likely to join hundreds of others already working on the so-called "Apple Car."
From IDG News Service's John Ribeiro:
Judge Koh is trying to ensure that the trial does not deviate from its focus, stating that she will not allow substitution of damages experts unless in extraordinary circumstances, permit supplemental fact discovery, or let the parties expand the scope of the damages retrial.
From Entertainment Weekly's Devan Coggan:
Boyle's Steve Jobs, which stars Michael Fassbender as the late Apple head, will screen for the first time at Telluride...
Next Up: Check out these related slideshows
Today's Best Tech Deals
Picked by Macworld's Editors