SLIDESHOW
The week in Apple news: iOS 9 released, Apple TV remote and games, Apple Car rumors, Apple vs. Samsung ruling, and more
Apple headlines for the week ending September 18, 2015.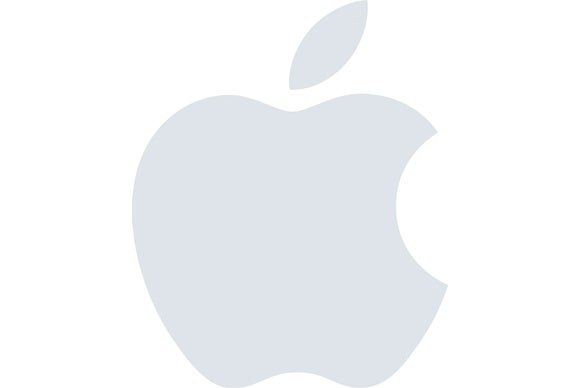 Apple headlines for the week ending Sept. 18, 2015
The big news this past week was the release of iOS 9. This coming week, we should see the first shipments of the new iPhone 6s and 6s Plus. Then, at the end of the month, Apple releases OS X El Capitan. It's a busy September, so just in case you missed an important Apple headline, we have it right here in this slideshow. Want to get more details on a story? Click on the link.
From AppleInsider's Neil Hughes:
...shipping times for the iPhone 6s Plus are already pushed out 3 to 4 weeks after the official Sept. 25 launch.
From TouchArcade's Carter Dotson:
Apple TV games all must work with the remote, they can't require an MFi controller at all. This is according to Apple guidelines in the App Programming Guide for tvOS, which states that "Your game must support the Apple TV remote. Your game may not require the use of a controller."
From Bloomberg's Susan Decker:
The decision could have far-reaching consequences in how disputes are resolved when it comes to complex devices, and help patent owners limit copying by rivals.
From BuzzFeed's John Paczkowski:
The scene is at once bizarre...and bizarrely charming...If I were more cynical, I'd dismiss this as a tactical post–product launch charm offensive, but it's not that really. Cook is obviously having a good time, even feeding off the energy of the crowd.
From MacRumors' Joe Rossignol:
Apple has set attractive monetization terms for Apple News, allowing publishers to collect 100% of revenue earned from ads they sell and 70% of revenue from iAds inventory sold by Apple.
From SiliconAngle's Duncan Riley:
"Steve Jobs wasn't pushed out of the company. He left. I supported him in his belief that he was made to create computers. But up until then he'd only had failures at creation," [Apple co-founder Steve Wozniak] wrote [on Facebook].
From Macworld's Caitlin McGarry:
If Apple does apply for a permit, all the details about its car's features will become public knowledge. The Guardian noted that Apple can keep its car under wraps by testing it on private property, but that's not the same as a test on public roads in real conditions.
From MacRumors' Mitchel Broussard:
Apple will continue to offer free workshops and training in its stores, but with the more advanced paid One to One option being discontinued, it could offer an opportunity for resellers to promote their own similar programs.
From tech.eu's Robin Wauters:
…the focus of the site is clearly on working on the next generation(s) of Apple Maps, with the pace of hiring accelerating in recent months.
From MacRumors' Juli Clover:
Apple has released four new Apple Music videos in its "Discovery" series, which is designed to highlight lesser known artists and help users discover new music. The videos feature singer Flo Morrissey, musician Leon Bridges, singer and guitarist Shamir, and DJ and rapper Flying Lotus.
From Macworld's Oscar Raymundo:
With Move to iOS, Android users don't even have to backup their devices because the transfer is not happening over the cloud. Instead, Apple syncs everything up by creating a private Wi-Fi network where the two devices can find each other (like modern-day star-crossed lovers but without the teen suicide).
From MacMagazine.com.br's Eduardo Marques:
...the store will remain the only place in the world to buy exclusive merchandise inspired by Apple [shirts, jackets, mugs, card holders, pens, etc.]. We are excited to introduce a new hand-selected collection that will continue to evolve with new items which arrive monthly.
From The Information's Amir Efrati:
In a long overdue move, Apple is unifying the underlying technology for its Web services. It comes as the company uses more open source software to power those services.
From The Wall Street Journal's Yang Jie:
People familiar with the matter confirmed the description in the free-trade zone publicity material, saying the launch of this Apple entity would "bring Apple Pay, considered as a new type of business, new model and new technology, into China."
Next Up: Check out these related slideshows
Today's Best Tech Deals
Picked by Macworld's Editors