SLIDESHOW
11 El Capitan features that make upgrading worthwhile
OS X 10.11 El Capitan has a lot of little touches that make your Mac more productive...and more fun.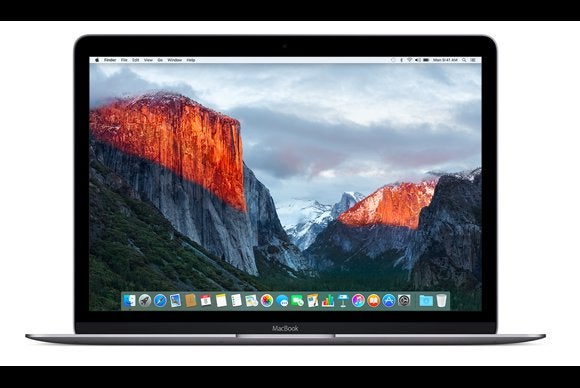 A little better all the time
El Capitan adds some power under the hood, bringing Apple's Metal APIs over from iOS, which lets apps take better advantage of your Mac's graphics processor for increased performance. If that doesn't sound very, well, exciting, not to worry: Apple tossed in some improvements for users like us, too. I've been using the public beta for a while. Here are the little changes that have made the biggest difference in my workflow—and how to put them to work for you, too.
Split View lets full-screen mode shine
Split view in El Capitan makes full-screen mode twice as useful by letting you split your screen between two apps. Here's how to make it work: You need to have both windows open already. Pick one, and press and hold the green button in the upper-left, the same button you'd press to go full-screen. After a second, half of your screen will glow blue. Drop the window into that half, or drag it into the other half. That opens it in exactly half your screen. The other half will show thumbnails of every other window you have open. Click the one you want open on the other side. If you don't want a 50/50 split, you can drag the black bar down the middle to one side or the other. To get back, hover your cursor at the very top of your screen to reveal the menubar, along with the controls for each of your two open windows. Click the green button on either window to break the spell.
Mission Control cleans up nice
The new Mission Control works just about the same as the old one, but its cleaner, brighter design makes me want to use it more. Swiping up on the trackpad reveals a view of every open window on your desktop without stacking them by app like Yosemite does, so you can find the exact one you want. (If you liked having them stacked, head to System Preferences > Mission Control, and select "Group windows by application.")
I'm just gonna shake, shake, shake
If you lose the cursor you can shake your mouse—or rub your finger quickly on the trackpad as if you were shaking a mouse—and the cursor will get very large so you can see it. Since some apps make the cursor go away or change it to the less-visible text-insertion cursor (cough, cough, text editor I'm typing in right now), this could come in handy. I also find myself absentmindedly doing it when I'm trying to think of what word to write next, but your mileage may vary.
Spotlight shines brighter
I use Spotlight constantly to search for files, open folders, and launch apps. In El Capitan it can do a lot more, and I've been loving it. Do I need a jacket when I go get lunch? Launch Spotlight and start typing Weather. If I forget what I named a file I was writing yesterday, I can search for "documents from yesterday" and it comes right up. From live sports scores to movie times to looking up directions in Maps, Spotlight can do a lot more of the things Siri can do on your iPhone. Unfortunately, with no Siri on the Mac, we're still stuck typing for now.
Mail grabs new contacts and calendar events
I switched from Outlook to Mail when I got my Apple Watch, because I love having Mail's VIP list feature notify me of the most important emails on both my phone and my wrist. (I get a couple hundred emails on a slow day—a lot of it is garbage, and if I'm not careful it can bury the things I actually want and need to see.) Mail in El Capitan is even better, alerting me to contact details or event times in the body of my messages. It only takes a click to add new people to Contacts, or update an old contact's information, and adding new events to Calendar is a snap too.
Full-screen Mail and tabbed replies
When I'm bushwacking my way through a jungle of email on my never-ending quest for the Lost City of Inbox Zero, the new full-screen view in Mail is great at keeping me on task. As I'm reading, I just press Command-R on the messages I want to reply to (or Command-Shift-R to reply-all). But then I can click anywhere outside that message to minimize it down to a tab bar along the bottom of the screen. I keep reading and queueing up those messages to reply to, and then take care of composing each reply, in a conveniently tabbed Compose window.
New Mail gestures
New gestures make triaging new Mail messages easier, too—just use two fingers on your trackpad, and swipe left to reveal a Delete button on the right, or swipe right to reveal a Mark as Unread button on the left. You can change that Delete option to Archive in Mail > Preferences > Viewing.
Transit directions at a leisurely pace
Usually when I need Maps, I'm out and about, using my iPhone. But not always. Now that Maps in El Capitan is more full-featured, offering public transit directions in select cities, it's possible to take my sweet time plotting a course from my comfy computer chair. Then I just tap the Share button to send those directions to my iPhone for later. Google Maps has transit info for many more cities, but if you happen to own an Apple Watch, Apple Maps is the only mapping app that will subtly tap you on the wrist before each turn.
Hideaway menu bar
If you like how full-screen apps make the menu bar go away, I've got great news: You don't ever have to see the menu bar unless you really need to use it. Just head to System Preferences > General, and check the box for "Automatically hide and show the menu bar." It'll disappear giving you an extra sliver of space on your display, but reappear when you hover your cursor near the top. That same Preferences pane is where you'll find Dark Mode, a little feature that was new in Yosemite.
Put a pin in your favorite tabs
I keep a lot of tabs open all day to watch the home page, work in our CMS, moderate the site's comments, and check the analytics. But the more tabs I open to do the rest of my job, the more crowded Safari's tab bar becomes. Pinned sites is great for cutting that clutter. I can tap on a tab's name with two fingers (for a right-click) and select Pin Tab from the popup menu, and that tab will stay open—and stay updated—but with a much smaller "footprint" in my tab bar. The pinned tabs appear on every new Safari window I open, which I love. You can't even accidentally close them by pressing Command-W—instead, just right-click one again for the options to close it or unpin it.
Mute the autoplay, please!
Macworld has auto-play videos. I wish it didn't, but it does. So do a lot of other websites. It's an annoying trend that El Capitan can help with. When any tab is playing sound, you should see a little megaphone icon on that tab. Right-click it for an option to Mute Tab. I wish there was a setting in Safari's preferences to mute tabs by default without affecting the sound coming from other apps, so I could surf away without anything interrupting the music playing from iTunes or Rdio's standalone app. Maybe in an update, Apple?
Next Up: Check out these related slideshows
Today's Best Tech Deals
Picked by Macworld's Editors