SLIDESHOW
Handy iOS and OS X accessibility features everyone should know
Enhance your interface with these features built right into the operating system.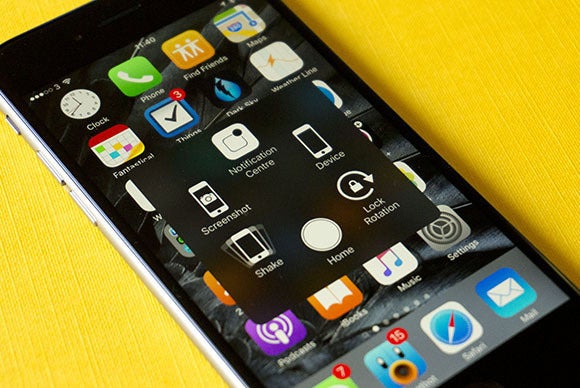 Handy iOS and OS X accessibility features
For a long time, Apple has had a commendable focus on building assistive technologies into its operating systems, making it easy not just for many people with a wide range of disabilities to enjoy its products, but also easy for developers to implement them in their apps.
If you're non-disabled, though, you may never have clicked the Accessibility pane in System Preferences on your Mac or tapped the Accessibility submenu on your iPhone. But here's the thing: these sections are stuffed full of useful features that everyone should know about, and happily, by the time you've finished reading this, you will.
We're not going to show you every accessibility feature Apple has provided, since this particular article isn't about accessibility as such. We're not diminishing the value of accessibility itself, and we hope that anyone who relies on these features won't take it amiss when we make the point here that they're also useful to people who don't have the kinds of impairments they're designed to assist with.
What sort of features do we mean? Well, let's get right to it!
iOS: Add quick shortcuts—and an on-screen Home button
If your iPhone's Home button is broken, the best-case scenario is that you can't use your phone while you wait for a repair, and the worst-case is tossing the phone entirely, right? Wrong! Enable Assistive Touch from Settings > General > Accessibility and you get a floating button which persists wherever you are in the system (though you can drag it around out of the way); tap it, and you get access to a special pop up menu of options, one of which by default is the Home button.
You can build your own palette of useful shortcuts, even defining custom gestures, and if you have an iOS device that supports 3D Touch, you can define an action for a hard press on the floating button.
iOS: Dim the screen even further
If your iOS device's screen is too bright even at its lowest setting, waking a sleeping partner or baby at night, say, you can reduce it further. Make a small adjustment by toggling Reduce White Point in Settings > General > Accessibility > Increase Contrast.
A more effective option is enabling Zoom in the Accessibility menu. We're not actually going to use zoom as such, but triple-tapping anywhere on the screen with three fingers brings up a menu: tap Choose Filter then Low Light.
iOS: Use Guided Access to stop people from looking at stuff they're not supposed to
Until everyone in the world learns that when you hand them your phone to show them a photo or video they should politely do just that and not start swiping left and right to look at other pictures, you might need this trick. Once you've set it up, you just discreetly triple-click the Home button as you pass your phone over, and they won't be able to swipe or press the Home button to switch to another app. Triple click again when you get it back and enter a password, or use Touch ID, and it's unlocked for you.
Turn on Guided Access from the Accessibility menu in Settings and set a passcode. Go to the app you want to lock—Photos, in our example, but it could be anything except the Home screen or Settings—and triple-click the Home button. From the menu that pops up at the bottom when you tap Options, toggle the switch to ensure Touch is turned off, then start Guided Access. This mode has a few other benefits, like not allowing photos to be deleted.
iOS: Flash the LED for alerts
If for some perverse reason you pine for the glory days of BlackBerry, you can have your iPhone flash the LED beside the rear camera whenever a notification comes in; look for the option in the Hearing section of Settings > General > Accessibility. Note that the flash really is quite bright!
iOS: Adjust the pressure of 3D Touch
Got a 6s or 6s Plus? If you wish you could use a lighter or a heavier touch to trigger 3D Touch events, head to the 3D Touch section in Settings > General > Accessibility.
iOS: A few aesthetic things
Hidden away in Accessibility are a few options you might want to tinker with whose role, as well as helping people who have a disability, can be to tweak the look of your iPhone. Check out the options in Settings > General > Accessibility to reduce transparency, darken colors, draw shapes around buttons to make it clearer that they are buttons, force the keyboard in iOS 9 always to show upper-case characters like it used to, change the size of text, and use bolder text.
OS X: Flash the screen for an error
If you dislike error sounds interrupting your work, interrupting your music, or revealing to your family or co-workers that you keep making mistakes, then you can have your Mac flash its screen rather than play a sound. To do this, check the option to "Flash the screen when an alert sound occurs" in System Preferences > Accessibility and select Audio in the left pane.
OS X: Zoom into your screen
The ability to zoom into your Mac's screen is useful if you want to check some precise pixel details as well as just making some things a bit easier to see, but it's also great for, say, blowing up a portion of your screen so that a colleague a couple of desks away can read it. Once you've activated it, the easiest way to zoom is to hold down Control (for example) and scroll up and down with your mouse wheel or with a two-finger vertical swipe on a trackpad, rather than mucking about with keyboard shortcuts.
Go to System Preferences > Accessibility > Zoom and check the options to use keyboard shortcuts and a scroll gesture with your choice of modifier key to activate zoom.
There is one keyboard shortcut worth learning: Option+Command+. Tapping this when you're zoomed in toggles between smoothing (antialiasing) the magnified pixels and leaving them blocky; the former is probably more pleasant in everyday use, but if you're using the zoom to check some pixel-perfect alignment you probably want to toggle it to the latter.
Normally, zooming just magnifies the whole screen, but if you prefer, you can pop up a little floating magnifying glass; pick Picture-in-picture from the Zoom Style drop-down menu. Click More Options to investigate more of zoom's flexibility.
OS X: Play stereo sound as mono
Toggling this option on in the Audio section of System Preferences' Accessibility pane can be useful for troubleshooting audio problems, but it also means that if you habitually wear just one earphone—so you can listen to music but also be available to chat in an office, say—then you won't miss out bits of those tracks that use the stereo soundstage to split backing vocals to the right channel and a rhythm guitar to the left, for example.
OS X: Tweak the look of your Mac
As on iOS, some options for adjusting how your Mac looks are buried inside the Accessibility pane of System Preferences. One of the most striking is the option to Increase contrast, which puts an solid outline around many things on screen, darkens bright interface elements, and reduces transparency—and the effect isn't displeasing at all—but you can just choose to reduce transparency, to change the size of the cursor, and to switch the entire display to greyscale; we strenuously distance ourselves from any suggestion of using this last option to prank your co-workers.
You can also tweak the overall contrast here in the Display section of System Preferences' Accessibility pane, but be cautious; too much and you'll lose the ability to see text selection backgrounds and the like.
OS X: Turn on typewriter sounds
Okay, a silly one to end with, though of course its intended purpose is quite serious. To help people with reduced mobility use a keyboard, the Slow Keys option has the Mac play one sound when the Mac sees that a key has been pressed down, and another after a configurable delay to confirm that the key was deliberately pressed, and so has been registered. These sounds are like an old-fashioned typewriter, and if you reduce the delay in the triggering right to the lowest setting—Enable Slow Keys, click Options and both drag the delay all the way to the left and check Use click key sounds—then so long as you don't type especially fast, what you get is no real difference in the experience of typing, but a cacophony of keyboard clicks as you do. (Much prank potential here too. Not that we would recommend such a thing.)
Next Up: Check out these related slideshows
Today's Best Tech Deals
Picked by Macworld's Editors