SLIDESHOW
The best Black Friday deals for Apple fans
Save money on the iPad Air, Apple Watch, Beats headphones, and more this Friday.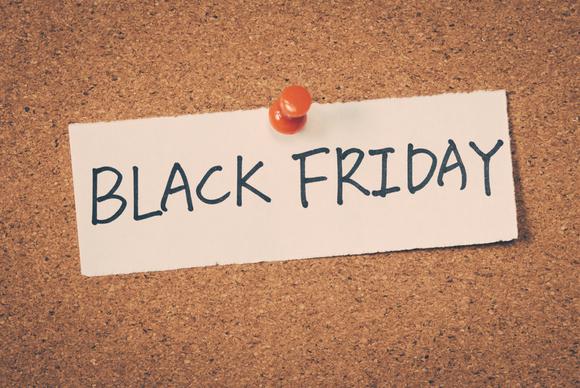 The best prices of the year
Whether you love hunting for deals on Black Friday or prefer staying in bed to fighting fellow shoppers for the last PlayStation bundle, you can't deny that some of the best tech deals of the year can be found on the day after Thanksgiving. Apple rarely discounts its products, but there are still plenty of sales to be found at other retailers on iPads, Apple TVs, Beats headphones, and whole lot more.
We combed through the Black Friday ads to find the best deals on Apple devices and other must-have gadgets. (What's missing from this list? Apple's own store! We'll update this when they finally announce any Black Friday promotions.) If you find any under-the-radar deals we didn't list here, share them in the comments.
iPad Air 2
There are deals aplenty on the iPad Air 2 this year, so your storage space needs will determine which Black Friday deal suits you best.
Staples is offering up to 25 percent off the tablet, so you can find a 16GB Wi-Fi model for $374 (compared to $469) and a 64GB version for $450 (down from $550). Staples' Black Friday deals start online on Thursday, and stores open at 6 a.m. local time on Friday.
Best Buy is slashing $100 from the 16GB and 64GB iPad Air 2, and $125 on a 128GB model. Best Buy opens its doors at 5 p.m. local time on Thursday, then close Friday at 1 a.m. before opening again at 8 a.m.—or you can shop online. 
Target is all about gift cards this year. When you buy an iPad Air 2, starting at $499, you'll get a free $150 Target gift card. iPad Air purchases, which start at $399, come with $100 gift cards, and the $269 iPad mini 2 comes with an $80 gift card. You can take advantage of Target's gift card offers starting Wednesday both in-store and online.
At Walmart, a gold 16GB iPad Air 2 is $399—a $100 discount. Walmart's sales kick off online at 12:01 a.m. Pacific on Thursday morning and in-store at 6 p.m. that evening—yes, right after dinner.
iPad mini 4
The best deal on an iPad mini 4 is at Staples, where the price has been slashed from $399 to $299 for Black Friday.
Apple Watch
Don't expect many Apple Watch discounts this year—Apple and its retail partners are expecting the watch to be a big seller at full price. But Target is throwing in a $100 gift card on Black Friday with any Apple Watch purchase, which slightly sweetens the purchase.
Apple TV
Target's Black Friday circular is advertising 25 percent off all Apple TVs, but the image used is of the third-gen TV—the one without the Siri touchpad remote. While the Black Friday sale is supposed to start Wednesday, as of this writing, Target.com has both models at full price—might be wise to call your local Target store to see if the discount applies to the brand-new Apple TV.
Beats headphones
'Tis the season for huge discounts on every style of Beats headphones. Here are the best discounts we found:
A pair of Beats Solo2 headphones, normally $200, will be $97 at Target. Staples is selling the same pair for $132.
Beats Solo2 wireless headphones are $225 at Target, down from $300.
Powerbeats2 wireless Bluetooth earbuds, which are designed for exercising, are $100 at Best Buy, down from $200.
Staples is also offering huge discounts on Beats Executive noise-canceling headphones, at $200 compared to $300, and Studio wireless headphones, at $250 compared to $380.
Sonos Play:1 speakers
Amazon is offering $49 off a pair of Sonos Play:1 speakers to get your home audio system started. Sonos rarely offers discounts, so this deal might be worth springing for.
Fitbit Charge
Apple doesn't sell Fitbits anymore because the line of activity trackers isn't compatible with Apple's HealthKit framework, but Fitbit's latest models still make great gifts.
The Fitbit Charge, normally $130, will be $90 on Black Friday at Target, Best Buy, Kohl's, Sports Authority, and Dick's Sporting Goods.
Both Target and Walmart are discounting the Charge HR to $119, down from $150.
Logitech Ultimate Ears Boom
Logitech just released an updated version of its awesome waterproof Bluetooth speaker, but the original model will be on super sale for Black Friday—Best Buy will sell the $200 speaker for $100.
Nest Cam
Nest's new Dropcam successor is a great camera if you're concerned about home security, and on Black Friday it will be on sale at Best Buy and Lowe's for $169, down from $200.
Next Up: Check out these related slideshows
Today's Best Tech Deals
Picked by Macworld's Editors