SLIDESHOW
The week in Apple news: iPhone 7 rumors, apple.car web domain, Apple scales down iPhone orders, and more
Apple headlines for the week ending Jan. 8, 2016.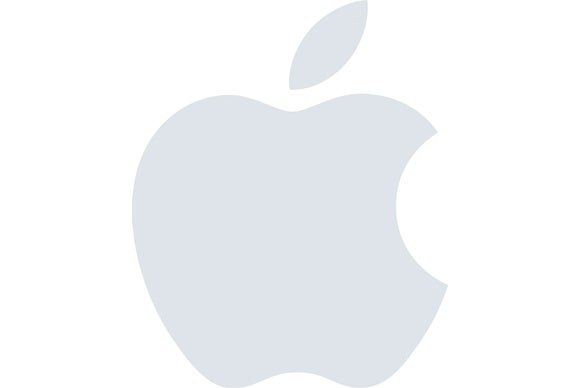 Apple headlines for the week ending Jan. 8, 2016
Most of the tech news this week came in the form of product announcements from the Consumer Electronics Show. But there were a lot of Apple-related headlines, too. Did you miss them in the CES barrage? Don't worry. All the important Apple-related news stories are in this slideshow. Just click the link to get more information.
From Fast Company's Mark Sullivan:
As has been rumored, our source confirms that the new phone will rely on its Lightning cable port for sound output to wired headphones. That port has been used for power and data transfer in recent iPhones. Users can also use wireless headphones.
From Macworld's Oscar Raymundo:
Apple has registered the top level domains for apple.car, apple.cars, and apple.auto. These domain registrations suggest Apple might use these websites to debut its much-rumored electric car.
From Car and Driver's Eric Dingwall:
"We wanted to demonstrate wireless CarPlay and the owner of CarPlay technology didn't allow us to," Volkmar Tannerberger, head of electrical and electronic development at Volkswagen, told Car and Driver.
From Macworld's Ian Paul:
The company raked in $1.1 billion from app sales and in-app purchases between December 20, 2015 and January 3, 2016. More than $144 million of that revenue came in on New Year's Day, which Apple says was the biggest day of sales in App Store history.
From IDG News service's John Ribeiro:
Apple is expected to reduce production of its latest iPhone 6s and 6s Plus models by about 30 percent in the first quarter, although it had initially told component makers to keep production of these models for the quarter at the same level as for the earlier versions iPhone 6 and 6 Plus a year earlier.
From Business Insider's Eugene Kim:
Cook made roughly $10.3 million in total compensation in Apple's most recent fiscal year, slightly more than the $9.2 million he pulled in the year before. That includes a base salary of $2 million and security expenses worth $209,151.
From IDG News Service's Katherine Noyes:
Apple has reportedly acquired artificial-intelligence startup Emotient, giving it access to technology that could one day imbue its devices with the ability to "read" people's emotions through their facial expressions.
From Mashable's Alicia Tan:
With the lunar new year just weeks ago, Apple is ready for the Year of the Monkey. It's releasing its Apple Watch Sport model in two new finishes — yellow gold aluminium and silver aluminium — and is pairing them with bold red straps, for good luck.
From The Associated Press:
The agreement is based on a 1965 German law that allows consumers to make private copies of sound, images or texts in return for a small levy on the device.
From AppleInsider's Mikey Campbell:
A number of white papers were repeatedly accessed from multiple IP addresses assigned to Apple, though users masked their identities by providing false form information. Valencell claims to have positively identified seven individuals, all of whom played a part in designing Apple Watch's heart rate sensor.
From Reuters' Jessica Toonkel:
Live-streaming is becoming increasingly popular as more consumers cancel their cable subscriptions, a practice known as cord-cutting. Winning a partnership with the NFL to live-stream one or all three games would be a big victory for a technology company.
From Macworld's Oscar Raymundo:
Apple has filed a permit to double the size of its data centers in Reno, Nevada. The proposed data center site will be adjacent to Apple's Project Mills campus, an existing data center site in Reno Technology Park.
From The Motley Fool's Chris Neiger:
The boost in shipment volumes made Apple the combined regions' firth largest vendor in the third quarter, but it doesn't come anywhere close to dominating the domain. Samsung leads the pack with a nearly 50% market share, while Apple holds just 3.9%.
From Business Insider's Julie Bort:
In Apple's 2015 Supplier Responsibility report, it said that it found 16 cases of underage labor at six facilities out of 633 audits covering 1.6 million workers.
Next Up: Check out these related slideshows
Today's Best Tech Deals
Picked by Macworld's Editors