SLIDESHOW
The week in Apple news: iPhone rumors, iPad Air 3 rumors, Apple VR rumors, Apple TV rumors, Apple Pay rumors, and more
Apple headlines for the week ending January 29, 2015.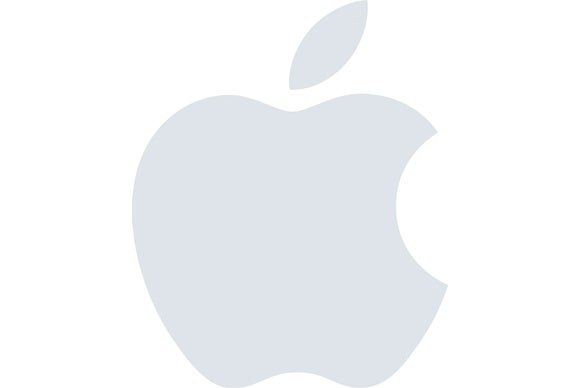 Apple headlines for the week ending Jan. 29, 2015
The rumor mill worked overtime this past week. We heard rumors about iPhones coming out this year and the upcoming iPad Air 3. But we also heard speculation about the Apple car, Apple making original TV shows for Apple TV, ATM support for Apple Pay, and Apple getting into virtual reality. To catch up on all rumors and actual news, check out the headlines in this slideshow. Click on the link to get more information.
From Macworld's Caitlin McGarry:
Apple says currency plays a huge part in the revenue slowdown. The U.S. dollar is particularly strong right now, making every non-U.S. dollar spent worth just 85 cents.
From Macworld's Caitlin McGarry:
Apple is exchanging affected adapters with redesigned versions for free. How to tell if you have a recalled adapter: It a two-pronged wall plug and the inside slot of the adapter has either four characters, five, or none at all. The redesigned versions have a 3-letter regional code in that slot.
From MacRumors' Tim Hardwick:
Users with an iTunes Match subscription are also no longer able to access the stations. However, Apple's Beats 1 radio channel remains available to iTunes users worldwide as a free listening option.
From Macworld's Oscar Raymundo:
The dual-camera would make it possible for the iPhone 7 to take DSLR-quality photos by incorporating the LinX camera technology that Apple acquired last year.
From 9to5Mac's Mark Gurman:
This new iPad with a 9.7-inch screen, presumably to be called the "iPad Air 3," will be launched alongside the a new 4-inch iPhone known as the "iPhone 5se" and a series of new Apple Watch models.
From The Wall Street Journal's Daisuke Wkabayashi:
Steve Zadesky, a 16-year Apple veteran who has been overseeing its electric-car project for the last two years, has told people he is leaving the company…A person familiar with the matter said Mr. Zadesky's departure was for personal reasons and wasn't related to his performance.
From Macworld's Susie Ochs:
Wells Fargo says it's first working on connecting its ATMs to Android Pay, but "that doesn't limit us from considering other mobile wallets."
From Macworld's Susie Ochs:
Apple's SVP Eddy Cue is taking meetings in Hollywood looking for exclusive content deals for iTunes. Since the long-rumored streaming bundle of channels has reportedly been put on hold, Apple's new focus could be working with creators to make new shows you'll only be able to see on iTunes.
From Macworld's Oscar Raymundo:
Apple has reportedly being testing a secret VR headset prototype for months now. To be successful, Apple's VR headset would have to rival Facebook's Oculus Rift, HTC's Vive, Samsung's Gear VR, and Microsoft's mixed-reality HoloLens.
From Macworld's Oscar Raymundo:
Details on how this "subscription mechanism" might actually work were not revealed. One option is that Apple would support paywall credentials from different publishers, meaning that readers would have to sign-in individually to access their paid-subscriptions.
From Fast Company:
[Ahrendts:] I see [Apple Store employees] as executives in the company who are touching the customers with the products that Jony [Ive] and the team took years to build. Somebody has to deliver it to the customer in a wonderful way."
From Bloomberg's Eric Newcomer and Adam Santariano:
Apple Inc. said it acquired education-technology startup LearnSprout, which creates software for schools and teachers to track students' performance. Apple is working on education tools for the iPad, which will allow students to see interactive lessons, track their progress, and share tablet computers with peers.
From Bloomberg's Susan Deck and Dennis Robertson:
The dispute is over secure networks, known as virtual private networks, through which a website owner can interact with customers or an employee can work at home and access company files. Apple's FaceTime video-calling feature also is accused of infringing VirnetX patents.
From Silicon Valley Business Journal's Nathan Donato-Weinstein:
If completely built out as office space, 4.15 million square feet could support 16,000 employees — though corporate space utilization depends on many factors, and R&D often uses fewer employees per square foot.
From AppleInsider's Roger Fingas:
Apple has repeatedly insisted that it follows the law and pays everything it owes. The company is known, however, to have used loopholes in Irish tax law to pay 2.5 percent or less on billions in profits funneled through the country. Ireland's normal corporate tax rate is 12.5 percent.
Next Up: Check out these related slideshows
Today's Best Tech Deals
Picked by Macworld's Editors